For Pakistan's Dalit Christians, embracing Islam is an escape from stigma
Would it be too much to ask cricketer Mohammad Yousuf and his Tableeghi mentors to speak out against the indignity heaped on the dalits of Pakistan?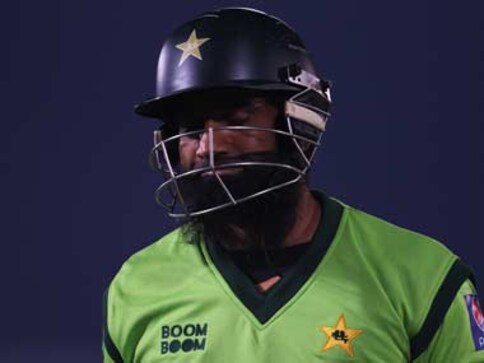 The cartographer's knife slashed the subcontinent into three fragments, but what it failed to surgically remove was caste consciousness from nations not predominantly Hindu. Believe it or not, societal prejudice against dalits was a significant factor behind the decision of former Pakistani cricket star Yousuf Youhana to convert from Christianity to Islam and adopt the name of Mohammad Yousuf.
This is the perception of former diplomat Shaharyar M Khan, who has written on Yousuf's controversial apostasy in his book, Cricket Cauldron: The Turbulent Politics of Sport in Pakistan. Khan was the chairman of the Pakistan Cricket Board between 2003 and 2006.
In his book, Khan cites three theories explaining Yousuf's decision that analysts had propounded when he converted to Islam. One, the message of Islam inspired the cricketer and his teammates, particularly Inzamam-ul-Haq, encouraged him to take the leap. Two, Yousuf believed the conversion could secure him the captain's cap. Three, Yousuf converted because he wished to overcome the psychologically debilitating stigma of being a dalit.
Yousuf a dalit? Though Christians, his forefathers belonged to the sweeper caste and converted to Christianity in search of dignity and equality, a quest that sometimes failed to liberate them from performing the menial tasks linked to their caste.
Yousuf's father was a sweeper at a railway station and he was himself an apprentice tailor until, in a twist of fate, he was plucked out of obscurity to play in a local league by a team short of a player. He then burst upon Pakistan cricket, amassing runs as well as wealth. Suddenly rich, Yousuf became a benefactor of his community and gained, as Shaharyar Khan says, "the immense respect of the Catholic Church."
Despite all this, he was sometimes heckled, as Khan records in his book.
Even today Pakistan's three million Christians, barring those who are descendants of Goans settled mainly in Karachi, are poor workers employed in menial tasks or on farms owned by Muslim landlords.
Providing a historical perspective, Khan writes, "Many such persons (Christians) adopted Muslim names to escape the daily derision, wore Muslim dress but remained Christians. Others converted to Islam, losing the sympathy and protection of the Christian Church and community without gaining a commensurate advantage with the Muslims."
So - why do dalit Christians of Pakistan embrace Islam? Khan explains, "Being a member of the Scheduled Caste, even as a Christian, was a heavy cross to bear and converting to Islam was one way of escaping the stigma. Respectability was only possible through conversion."
In other words, as far as Muslims were concerned, Islam trumped caste on conversion, diminishing harsher aspects such as prohibition on dining and worshipping together. Since the neo-rich Yousuf wasn't materially dependent on the Church or community, his quest for social respectability inspired him to become Muslim. "My sense is that the third motivation – the caste factor – may have partially influenced Yousuf's decision," writes Khan.
Khan asked the cricketer whether he was pressured in any way to convert. "He assured me that his decision had been his free choice. I left it at that," writes Khan, who, however, took the precaution of assuring the Test cricketer Danish Kaneria, a Hindu, that his religion was not to come in his way of playing for Pakistan. "I told Kaneria that I respected his being a proud member of the Hindu community and that he should continue to feel proud of his association with the Pakistan team."
Khan stresses on a fundamental difference between Kaneria and Yousuf. "Kaneria is an upper caste Hindu and his only difference from the rest of the team is that he is not a co-religionist. So whereas Youhana was always open to insecurity because of his status as a low-caste Christian convert, Kaneria would not have faced the same social stigma."
Although it is difficult to say whether Khan's observations are mere conjectures or deductions, it does seem a personal account from both Yousuf and Kaneria would help immensely to unravel, and understand, the weave of caste and religion in Pakistan's society, which has been haemorrhaging from Islamic orthodoxy and militancy.
Youhana may not have renounced Christianity had his team not been heavily influenced by Islamic missionary group, Tableeghi Jamaat, by the dashing Pakistani opener Saeed Anwar whose daughter's death perhaps turned him to the Tableeghi Jamaat. Tableeghi preachers influenced to some degree just about everyone in team except Shoaib Akhtar. They took to praying and listening to sermons together. In this atmosphere, "I feel that Yousuf's conversion was primarily due to his seeing the light as projected by his Tableeghi colleagues – Saeed Anwar, Inzamam-ul-Haq and Mushtaq Ahmed," citing it as being one of Tableeghi's greatest prizes.
While in recent years the Pakistan team has been restrained in exhibiting its Islamic face, this trend hasn't reversed in the Pakistani society, leading to the harassment of Christians under what are called blasphemy laws. About the blasphemy issue, no less than Pakistan's minister of National Harmony, Paul Bhatti, himself a Christian, said earlier this month, "It is not just a religious problem. It's a caste factor, because it is a certain group of people who belong to the poorest and most marginalised people. Unfortunately they are Christians and this caste system creates lots of problems."
We all know that pain and humiliation by any other name does not diminish the suffering of people. Would it be too much to ask Mohammad Yousuf and his Tableeghi mentors to speak out against the indignity heaped on the dalits of Pakistan, whether Christians or Hindus, who too have become victim of Pakistan's rampant Islamization over the last few years?
The author is a Delhi-based journalist, and can be reached at ashrafajaz3@gmail.com
World
Spokesman for Islamic state of Afghanistan Zabihullah Mujahid confirmed that the Afghan government was playing the role of mediator between Islamabad and the Pakistani Taliban
India
The BJP MP also vowed to work against religious conversions and 'love jihad'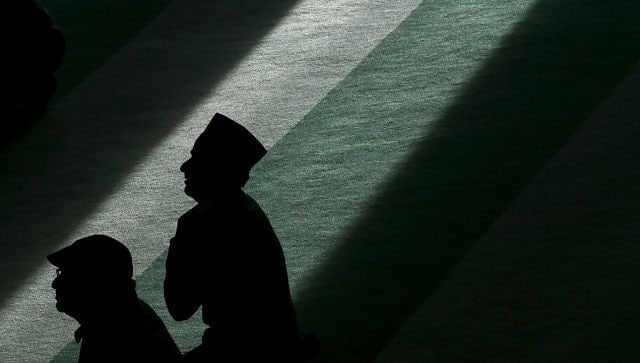 Opinion
We need to realise that religion is a map that helps bring us to the door of spirituality; we can either open the door or wander aimlessly looking for God