For JK Rowling & Co, woke chickens of cancel culture have come home to roost
Recently, 150 writers artists and academics wrote an open letter arguing against ideological conformity amid a debate over so-called cancel culture — where prominent people face attack for sharing controversial opinions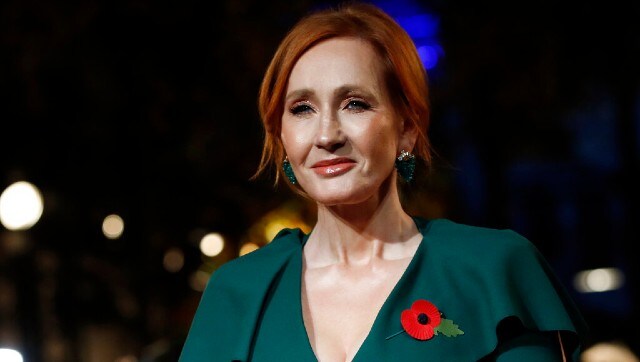 In that list of 150 who signed an open letter published on Wednesday decrying the "restriction of debate" are some of the most recognised western writers.
Noam Chomsky. Salman Rushdie. JK Rowling. Margaret Atwood. Malcom Gladwell. Gloria Steinem.
They are upset about how "the free exchange of information and ideas, the lifeblood of a liberal society, is daily becoming more constricted". This letter comes, incidentally, right after Rowling was mercilessly trolled and "cancelled" by gender activists who felt she insulted and belittled transgenders in her tweets.
'People who menstruate.' I'm sure there used to be a word for those people. Someone help me out. Wumben? Wimpund? Woomud?

Opinion: Creating a more equal post-COVID-19 world for people who menstruate https://t.co/cVpZxG7gaA

— J.K. Rowling (@jk_rowling) June 6, 2020
"While we have come to expect this on the radical Right," the intellectuals said in the letter, "censoriousness is also spreading more widely in our culture: an intolerance of opposing views, a vogue for public shaming and ostracism, and the tendency to dissolve complex policy issues in a blinding moral certainty."
Even while lamenting the tyranny of the far-Left, why do they repeatedly bring in the Right? What are they actually saying?
Well good boys and girls (and all other genders, and not in that order), let us continue to bash the Right and deny them free exchange of ideas; but for god's (or Marx's) sake, don't turn on us!
The irony is that these writers have made the ground fertile for 'cancel culture', the tyranny of cancelling all views and voices other than one's own. By either selective attacks or silence, they have over the years emboldened a clutch of intellectual cowards to stage gratuitous attacks on free speech.
And while possessing the gift of the most nuanced and amazing twists of phrase and mastery over language, Chomsky, Rowling and others have reduced political debate to half-a-dozen high-school-level insults like "fascist", "racist", "misogynist", "bigot", "Islamophobe" and "supremacist".
These words have been so misused and overused by these wordsmiths themselves, that their original meanings have got greatly diluted.
In June 2016, Rowling called Republican presidential nominee Donald Trump a "fascist in all but name". Trump had not even come to power then, and till date as US President, he has done nothing to rekindle even slightest memory of the torture and horror that Nazis or fascists had unleashed in '40s Europe.
Chomsky has compared right wing media to Nazi Germany. In an interview, he said he saw "symptoms of fascism" in India under Modi.
Most of the signatories of the anti-cancel culture document have become like an Open Letter Writers Club, pontificating on every political issue, targeting popularly elected democratic governments across the world, but being excessively soft on the real fountainheads of murder and oppression: Islamism and communism.
Their letter rightly points out the shocking excesses of cancel culture: "Institutional leaders, in a spirit of panicked damage control, are delivering hasty and disproportionate punishments instead of considered reforms. Editors are fired for running controversial pieces; books are withdrawn for alleged inauthenticity; journalists are barred from writing on certain topics; professors are investigated for quoting works of literature in class; a researcher is fired for circulating a peer-reviewed academic study; and the heads of organisations are ousted for what are sometimes just clumsy mistakes."
The signatories of this letter include dozens of teachers and academicians. But they never spoke up, for instance, when eminent thinker and psychologist Jordan Peterson was hounded and shouted down at McMaster University by rabid 'social justice warriors' for his speech opposing gender-neutral pronouns. Using "they" as singular, for instance, instead of "he" or "she".
These academicians never raised their voice against the widespread discrimination on campuses against Right-leaning views.
In Passing on the Right, Jon Shields and Joshua Dunn Sr describe how so many conservative professors remain "closeted". Many of those interviewed clearly said they identify with the experience of gays and lesbians in having to hide who they are.
Wokeness has struck western campuses in dark and absurd ways. Mount Holyoke College dropped a new logo that used the Venus symbol after trans students objected. Five years ago, the college cancelled a performance of Eve Ensler's iconic feminist play, The Vagina Monologues because it "offers an extremely narrow perspective on what it means to be a woman".
In November 2016 at Oberlin College, Ohio, a bakery owner's son caught an underage black student with two wine bottles under his shirt. He chased him and got into an argument with two other black Oberlin students. The police arrested all three students, who accepted their guilt. Oberlin, enabled by sanctimonious faculty and administrators, erupted in rage. They blasted the bakery for "a history of racial profiling and racial discrimination" and "cancelled" a store that had done business with the college for decades.
In its zeal, the political correctness monster has started killing all voices except its own, justifying all evil that its member-groups commit. Many of the open-letter signatories have enabled this monster, which has now turned on them, by going after other points of view viciously, relentlessly and undemocratically.
One hopes this time they will heed their own words: "If we won't defend the very thing on which our work depends, we shouldn't expect the public or the state to defend it for us."
World
Alabama is one of a handful of states holding contests Tuesday at the midpoint of a primary season that has been shaped by Trump's effort to influence the GOP
World
Witnesses who haven't testified yet aren't taken off the table, says Rep. Adam Schiff
World
The House select committee investigating the 6 January attack on the US Capitol continues to reveal its findings of a year-long investigation