The finally unanswered question: Why did Rajat Gupta do it?
Gupta made it to the top in this world, a remarkable feat for someone off the boat, who had started his career in a different era.
And so in the end the How and What and When all got answered. The Why was not answered. Why? Why? Why?
Why would a man who had everything in life just give it all away on a phone call? He even had the looks. Your columnist's mother sighed and said, "Becharo, etlo handsome, Gregory Peck jevoh lagech", which, to those who don't speak Gujarati, translates as "The poor thing, so handsome, looks like Gregory Peck." Toss the mop and cut it a little different, and there is a likeness to an older looking Peck.
L'affaire Rajat Gupta has come to its only logical conclusion. Gupta joined his accomplice Raj Rajaratnam in jail a few days ago, and will spend time as a guest of Uncle Sam. Millions in legal fees have been spent trying to delay the inevitable. There's even a well received book out about the episode.
Yet in all this; why did he do it?
It is tempting, but a little neat, to say the fall was almost Shakespearean. Besides, Shakespearean tragic heroes get undone by an excess of their good quality, not a surfeit of their bad. Macbeth is ambitious; ambition is good but excessive ambition is bad, and one has only to wait for the sound of a regicide's fall. It's hard to see what good quality in excess led to all this. Unless you draw the bizarre conclusion that an excess of his networking skills was responsible.
This is not the tragedy of the Greeks either, where the audience reaction to events brooks no response other than the inevitable—what a pity it had to be this way. This is Christian tragedy, the tragedy of possibility, where the reaction is—what a pity it had to be this way, when it could have been otherwise.
The life was intensely "aspirational", to use a word much abused in India nowadays. The boy from the IIT who makes it to Haahhvahd Biz, no less, and goes on to McKinsey, rising through hard work, ambition and persistence to head it. This is Horatio Alger, very much part of the American Dream. And he did it with a name like Rajat Gupta, not Horatio Alger or Percival Thisthlewaite or John Sumner Marshall III.
Anyone who's been through McKinsey's famed entrance process knows its no cakewalk. Your columnist, gentle reader, found he didn't have the intelligence or the aptitude for it. Besides, there was the minor matter of selling your soul to The Firm for years. Even after getting in, there's McKinsey's "up or out" policy to deal with. As it suggests, you'd better make it to the next level, or walk. Of course, when the policy applies to everybody, the competition is intense and relentless. McKinsey's alumni—even the majority who don't make principal or partner—have no bad things to say about The Firm even after they get ejected. They just glide on to other positions in corporate America, a loyal part of the Firm's alumni network.
Gupta made it to the top in this world, a remarkable feat for someone off the boat, who had started his career in a different era. He could have played the role of the éminence grise in retirement, something like what Adil Zainulbhai, the former head of McKinsey's India practice, is doing nowadays. One can imagine Zainulbhai—this guy actually has a grey beard—leaning forward at a board meeting and saying, "My good man, we need to tweak the business portfolio a little" or something like that. Ah, the joys of the McKinsey Mind at work. Gupta after a long and distinguished career could have done something similar. In fact, he was doing exactly that—essaying the role of retired elder statesman on big name corporate boards—when he got caught.
Did he do it for the money? Someone who was worth a hundred mill moving around in the company of billionaires and not feeling up to the mark. Perhaps. Besides the trading account with Rajaratnam had been decimated in the 2008 selloff. Did he have to make it back, a case of breakevenitis, or what behavioural finance calls the disposition effect?
Was it just an error of judgment brought along by the adrenaline rush? After a career spent as part of McKinsey's Praetorian Guard—important but invisible—was there a need for something more exciting? The kshatriya who mixed it up with the vaishyas on the Street, and found the temptations too much. Was it that a lifetime spent being the good kid from the model minority got a little boring?
Did it have to do with race and ethnicity? Ah, this is dangerous territory for which your columnist, gentle reader, could be taken out and shot. Was there some sort of unwritten code between some Indian Americans who make it to the top in corporate America, that different ethical standards applied to them? And was that unwritten code itself a result of "our way of getting back at the white folk for the long hard road they've made us go through ?" Was it that delicious joy of ethnic togetherness, of doing something wrong together, as a way of getting back at the system? Was it the kinship of the once dispossessed being rekindled despite the buy-in that the system had allowed them? Because of the buy-in the system allowed them? Except that they weren't dispossessed, in fact with their storied careers, quite far from it. Besides, Preet Bharara and Sanjay Wadhwa, also from the same jaati, led the prosecution against them. No evidence of ethnic togetherness or dispossession leading to wrongdoing on their part.
Questions. Questions. Questions.
Why did he do it?
Adil Rustomjee is an investment adviser in Mumbai. Comments are welcome at a_rustomjee@hotmail.com.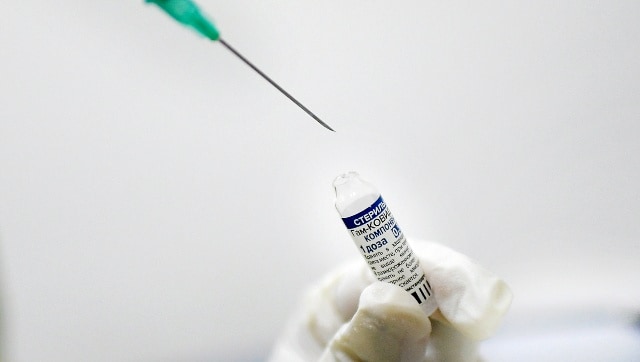 World
The Russian vaccine has been approved for use in over 60 countries, but the European Medicines Agency and the US Food and Drug Administration have not okayed it yet
News & Analysis
Ford and BMW have announced a $130 million funding round for Solid Power, a solid-state battery developer.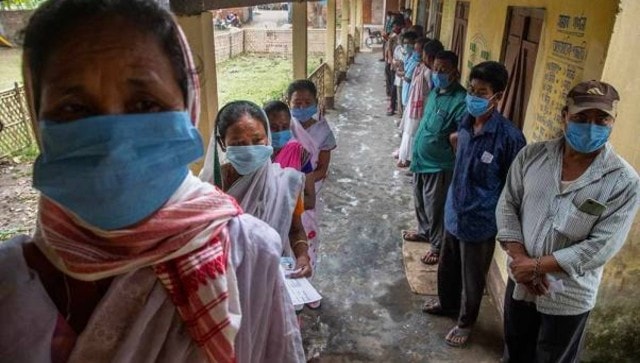 Politics
A polling station is a designated place where electors go to cast their vote. A polling booth, on the other hand, is set up by parties and candidates beyond a distance of 200 meters from the polling stations