Fiat Chrysler says it did not know about Marchionne's illness
ZURICH (Reuters) - Fiat Chrysler said it knew nothing about the medical condition of Sergio Marchionne after a Swiss hospital said on Thursday it had been treating the deceased chief executive for more than a year. 'Due to medical privacy, the company had no knowledge of the facts relating to Mr. Marchionne's health,' a Fiat Chrysler spokesman said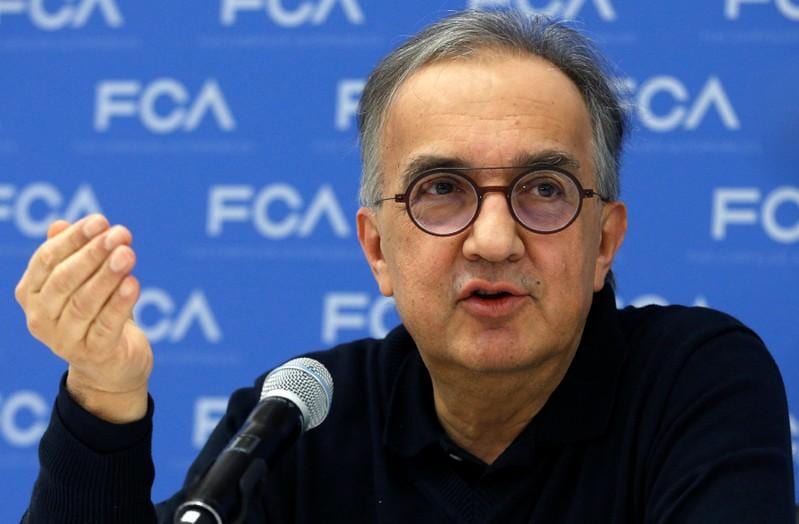 ZURICH (Reuters) - Fiat Chrysler said it knew nothing about the medical condition of Sergio Marchionne after a Swiss hospital said on Thursday it had been treating the deceased chief executive for more than a year.
"Due to medical privacy, the company had no knowledge of the facts relating to Mr. Marchionne's health," a Fiat Chrysler spokesman said.
Questions have been raised about how long Marchionne, who died on Wednesday, was ill and how much the company knew before it made the situation public.
Marchionne rescued Fiat and Chrysler from bankruptcy after taking the wheel of the Italian carmaker in 2004 and he multiplied Fiat's value 11 times through 14 years of canny dealmaking. He was due to step down at FCA in April next year.
"The company was made aware that Mr. Marchionne had undergone shoulder surgery and released a statement about this," the spokesperson said.
"On Friday July 20, the Company was made aware with no detail by Mr. Marchionne's family of the serious deterioration in Mr. Marchionne's condition and that as a result he would be unable to return to work. The Company promptly took and announced the appropriate action the following day."
The announcement of the death of Marchionne, 66, one of the auto industry's most tenacious and respected CEOs, drew tributes from rivals and tears from his closest colleagues on Wednesday.
University Hospital Zurich said earlier on Thursday Marchionne had been having treatment for a serious illness for more than a year before his death.
Marchionne had fallen gravely ill after what the company had described as shoulder surgery at a Zurich hospital. He was replaced as chief executive last weekend after Fiat Chrysler (FCA) said his condition had worsened.
"Mr. Sergio Marchionne was a patient at USZ. Due to serious illness, he had been the recipient of recurring treatment for more than a year," the hospital said in a statement.
"Although all the options offered by cutting-edge medicine were utilized, Mr. Marchionne unfortunately passed away."
University Hospital Zurich declined to comment on Marchionne's illness, but said it deeply regretted his death and expressed its condolences to his family.
(Reporting by John Revill, additional reporting by Stephen Jewkes in Milan; Editing by Alexandra Hudson)
This story has not been edited by Firstpost staff and is generated by auto-feed.
Find latest and upcoming tech gadgets online on Tech2 Gadgets. Get technology news, gadgets reviews & ratings. Popular gadgets including laptop, tablet and mobile specifications, features, prices, comparison.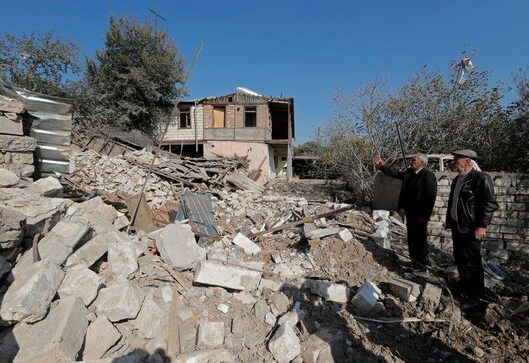 World
By Nailia Bagirova and Nvard Hovhannisyan BAKU/YEREVAN (Reuters) - Hopes of a humanitarian ceasefire ending fighting over Nagorno-Karabakh sank on Thursday as the death toll mounted and Armenia and Azerbaijan accused each other of launching new attacks.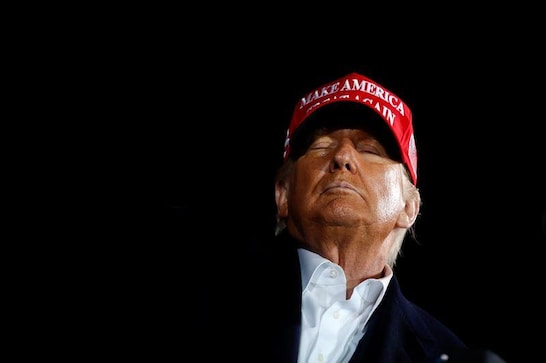 World
(Reuters) - Twitter Inc on Thursday temporarily restricted U.S. President Donald Trump's election campaign account from tweeting, saying a video from the account about Democratic presidential candidate Joe Biden's son violated its rules. The video posted by the @TeamTrump account referred to a New York Post story from Wednesday that contained alleged details of Hunter Biden's business dealings with a Ukrainian energy company and said the former vice president had met with an adviser of the company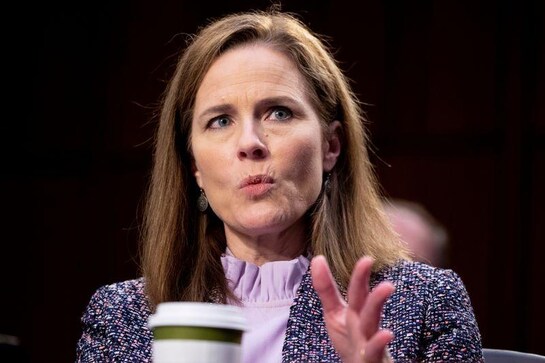 World
By Andrew Chung, Patricia Zengerle and Lawrence Hurley WASHINGTON (Reuters) - The Republican-led U.S.