Fed finds it hard to get out of the political labyrinth
Texas governor Rick Perry has taken on Ben Bernanke. Through his comments, he has let it be known that Bernanke has a treacherous path ahead.
Blame it on the grind of politics, it is getting increasingly clear that Fed's independence is seriously at risk. The latest to join issue with the regulator is Texas governor Rick Perry. The White House in sight, Perry is determined that he makes all the right noises on jobs and economy and give Obama a tough time as the countdown begins.
In the process, he has even gone to the extent of putting Fed governor Ben Bernanke on notice. Speaking in Iowa to mobilise support, Perry said, "If this guy prints more money between now and the election, I dunno what y'all would do to him in Iowa, but we would treat him pretty ugly down in Texas. Printing more money to play politics at this particular time in history is almost treasonous in my opinion." Treason is a capital offence.
The remark came in response to a query at the event, but it does not seem to be off the cuff. Later, correcting himself, Perry said: "It's almost treacherous — uh — treasonous, in my opinion."
Clearly, Perry is out to score some political brownie points as he opens a new front with his rivals Mitt Romney and Michele Bachmann. The friendly fire between the Texas governor and his rivals came as the three candidates fanned out across the early caucus and primary states — with Perry in Iowa, Romney in New Hampshire and Bachmann preparing for a bus tour in South Carolina.
To a specific question whether the Fed is propping up President Barack Obama, Perry was quoted by ABC News, saying: "If they print more money between now and this election, I would suggest that's exactly what's going on."
Even currently in Washington, Obama has been unable to fill FOMC seats due to fierce Republican opposition. The curious part is, if Rick Perry makes it to the White House, his term will overlap with Bernanke's current term. But his comments don't seem to have gone down too well with some of his own party members. Former Treasury and Bush administration official Tony Fratto said: "Governor Perry's comments about chairman Bernanke are inappropriate and unpresidential."
(With inputs from Agencies)
Subscribe to Moneycontrol Pro at ₹499 for the first year. Use code PRO499. Limited period offer. *T&C apply
World
The hackers had unfettered access to the data and email of at least nine US government agencies and about 100 private companies, with the full extent of the compromise still unknown
World
Fiction writing and worst-case scenarios have become a favorite pastime for Clinton and her husband, former President Bill Clinton.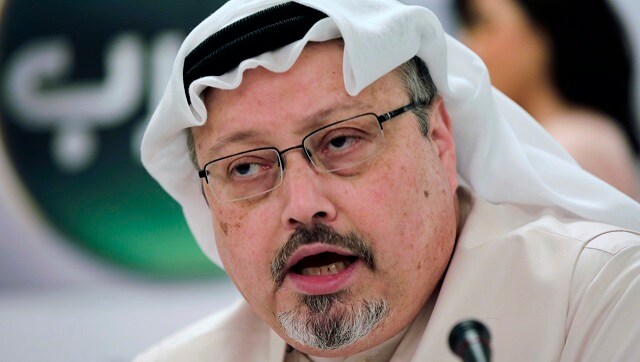 World
A US intelligence report on Khashoggi's murder, due to be released shortly, is expected to implicate the king's son, Crown Prince Mohammed bin Salman