Fear and suspicion hinder Congo medics in Ebola battle
By Aaron Ross DAKAR (Reuters) - With more than twice as many Ebola outbreaks as any other country since the virus was discovered in 1976, Congolese are familiar with its destructive power, yet fear and suspicion of medical authorities are still hindering efforts at containment. Health officials say they are working hard to get out accurate information about the deadly hemorrhagic fever but face significant mistrust in a part of Africa where many place more faith in clerics in white collars than doctors in white coats. A doctor and a nursing sister were threatened by locals after they were accused of bringing the disease to their communities, while people in one town prevented medics from testing the body of someone suspected to have died from Ebola, officials said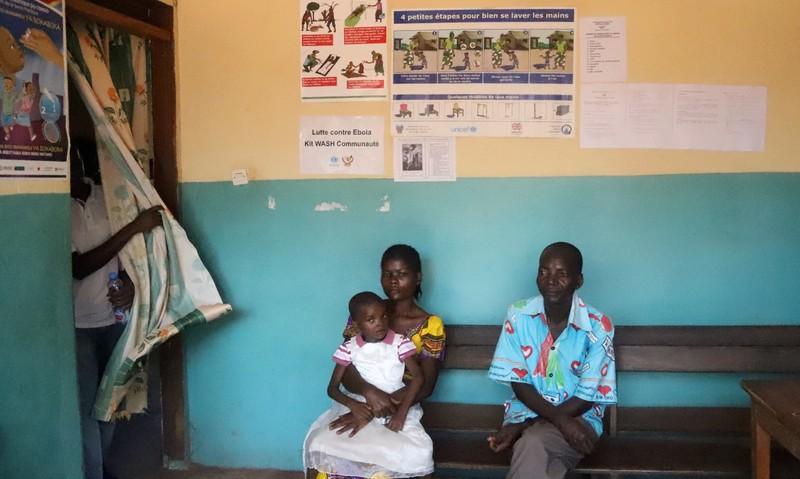 By Aaron Ross
DAKAR (Reuters) - With more than twice as many Ebola outbreaks as any other country since the virus was discovered in 1976, Congolese are familiar with its destructive power, yet fear and suspicion of medical authorities are still hindering efforts at containment.
Health officials say they are working hard to get out accurate information about the deadly hemorrhagic fever but face significant mistrust in a part of Africa where many place more faith in clerics in white collars than doctors in white coats.
A doctor and a nursing sister were threatened by locals after they were accused of bringing the disease to their communities, while people in one town prevented medics from testing the body of someone suspected to have died from Ebola, officials said.
"The information campaign is being put in place but is still insufficient," Medecins Sans Frontieres' (MSF) emergency medical coordinator Jean-Clement Cabrol told reporters in Geneva on Thursday.
"Religious and traditional leaders in communities are not being used enough," he said.
Congo's government, the World Health Organization (WHO) and aid agencies are racing to contain what could be the most dangerous of Democratic Republic of Congo's nine epidemics since it was discovered by northern Congo's eponymous river four decades ago.
Its appearance in the northwestern river port city of Mbandaka this time gives it a potential clear shot at the capital Kinshasa, a chaotic city of more than 10 million inhabitants that lies downstream. Since April, the disease is thought to have killed at least 22 people and infected 30 more.
Most people Reuters reporters spoke to in Mbandaka this week said they were pleased by the authorities' energetic response. Even so, rumours about the outbreak's real origins abound.
"Our grandparents lived a long time here in Mbandaka and they never experienced this," said a merchant named Yvonne. "This is sorcery."
"WE PRAYED FOR HER"
In one of the more alarming developments in the outbreak to date, family members of two Ebola patients removed them from an isolation ward in Mbandaka on Monday night, walking them out of the hospital before putting them on the back of motorcycles.
One was taken to a nearby evangelical church, according to health officials and a source at the church, where she - by now vomiting and unable to walk - joined 19 other people for prayers in a cramped tin-roofed building.
She returned to hospital before succumbing to the illness the next night. The other patient was taken home, where he died hours later, leaving health officials scrambling to locate their contacts across the city of 1.5 million people.
A witness at the church, who declined to be named, said the woman came to testify that God had cured her of her illness.
"We prayed for her," he said, shortly before she died. Health officials later turned up at the church to vaccinate several people who had been in contact with her.
When Ebola hit the West African countries of Guinea, Liberia and Sierra Leone in 2013 and 2014, killing more than 11,000 people, suspicion of health workers in their spacesuit-like protective gear also prompted patients to flee, helping accelerate the disease's spread.
Health workers find themselves having to strike a delicate balance: restricting Ebola patients' movements but without antagonising communities whose cooperation is vital.
It would be impractical and counter-productive to ask security guards, who are not equipped with protective gear, to forcibly restrain patients, said Nahid Bhadelia, medical director of the special pathogens unit at Boston University Medical Center, who worked in an Ebola treatment unit in Sierra Leone during its 2014-2016 outbreak.
"By doing something violent you'd be creating greater distrust."
She said officials should focus on assuaging fear, including bringing social workers and spiritual leaders to hospitals to speak to patients across a protective barrier.
MSF, which runs the treatment centre in the Wangata district of Mbandaka that the patients fled, said holding patients against their will would only fuel mistrust of health workers.
"Forced hospitalization is not the solution to this epidemic. Patient adherence is paramount," MSF said in a statement. "The quicker patients are admitted, the greater their chance of survival and ... of limiting the spread of Ebola."
(Additional reporting by Stephanie Nebehay in Geneva and Patient Ligodi and Benoit Nyemba in Mbandaka; Editing by Tim Cocks and Giles Elgood)
This story has not been edited by Firstpost staff and is generated by auto-feed.
also read
World
COPENHAGEN A South Korean woman wanted for questioning in connection with the scandal that brought down president Park Geun-hye has withdrawn her appeal against extradition from Denmark, the Danish state prosecutor said on Wednesday.
World
By Philip Pullella and Steve Holland | VATICAN CITY VATICAN CITY Pope Francis urged U.S.