FBI finds no evidence of Hillary Clinton's server being hacked by Chinese as claimed by Donald Trump
The FBI has said it has no evidence Hillary Clinton's private email server was compromised even though President Donald Trump tweeted a news report that alleged the Chinese had hacked it
Washington: The FBI has said it has no evidence Hillary Clinton's private email server was compromised even though President Donald Trump tweeted a news report that alleged the Chinese had hacked it.
Trump tweeted on Tuesday evening about a report in the conservative Daily Caller that said a Chinese-owned company operating in the Washington area had hacked the server Clinton had used as secretary of state and obtained nearly all of her emails. Trump's tweet stated in part: "What are the odds that the FBI and DOJ are right on top of this? Actually, a very big story. Much classified information!"
FBI and Justice Department officials have said publicly that there was no evidence Clinton's server was hacked by a foreign power. Former FBI Director James Comey said at a July 2016 news conference that the FBI did not find direct evidence that the sever had been successfully hacked though he also acknowledged that, "given the nature of the system and of the actors potentially involved," it would have been unlikely for the bureau to find such direct evidence.
A June report from the Justice Department's inspector general on the FBI's handling of the Clinton investigation said FBI specialists did not find evidence that the server had been hacked, with one forensics agent saying he felt "fairly confident that there wasn't an intrusion." After the Daily Caller story and Trump tweet, an FBI official on Wednesday said, "FBI has not found any evidence the servers were compromised." The White House did not immediately comment on the FBI's statement.
Lifestyle
Even as his jokes touch on politics, Jobrani says he feels whiplash from what he describes as all the material — and chaos — of the Trump presidency.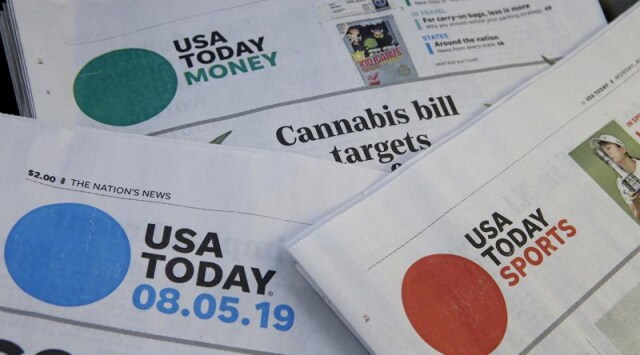 World
The news comes as the Justice Department has disclosed in recent weeks that it seized the email and phone records of reporters in at least three separate instances during the Trump administration.
News & Analysis
EA has acknowledged that attackers had made off with the code used for games including FIFA 21 and the Frostbite engine, which powers some EA games.