Family of slain Oregon protester challenges FBI account of his death | Reuters
BURNS, Ore. An anti-government protester who was killed after fleeing a traffic stop near the armed occupation of a U.S. wildlife refuge in Oregon seemed to have been shot in the back while his hands were in the air, his family said on Friday
BURNS, Ore. An anti-government protester who was killed after fleeing a traffic stop near the armed occupation of a U.S. wildlife refuge in Oregon seemed to have been shot in the back while his hands were in the air, his family said on Friday.
Relatives of Robert "LaVoy" Finicum, 54, a spokesmen for the group that took over the Malheur National Wildlife Refuge, said he posed no threat and they were not accepting the Federal Bureau of Investigation's assertion that he was armed.
"LaVoy was not 'charging' anyone. He appears to have been shot in the back, with his hands in the air," the Arizona rancher's family said in a statement through their attorney.
"At this point we will await the outcome of any investigation, but based on the information currently available to us, we do not believe that LaVoy's shooting death was justified."
The FBI released video on Thursday of state police fatally shooting Finicum. Law enforcement officials contend he made a motion toward a gun in his coat pocket.
Four armed anti-government protesters were still holed up at the remote refuge on Friday.
Ammon Bundy, who led the month-long occupation of the refuge, was arrested on Tuesday along with other protestors including his brother, Ryan.
Bundy has issued messages through his attorney urging the remaining protesters to stand down and saying they would continue to fight federal land policy through the courts.
(Additional reporting by Curtis Skinner in San Francisco, Victoria Cavaliere and Dan Whitcomb in Los Angeles and Daniel Wallis in Denver; Writing by Daniel Wallis; Editing by Bill Trott, Toni Reinhold)
This story has not been edited by Firstpost staff and is generated by auto-feed.
Find latest and upcoming tech gadgets online on Tech2 Gadgets. Get technology news, gadgets reviews & ratings. Popular gadgets including laptop, tablet and mobile specifications, features, prices, comparison.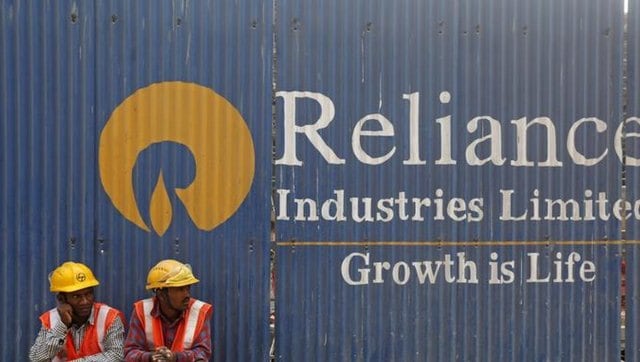 Business
It is the ingenuity and the resourcefulness of Indian entrepreneurs as well as family businesses that hauled us out of that era of scarcity and want.
News & Analysis
The enhanced gaming feature of HDMI 2.1 technology offers advanced unmatched gaming experiences into the home including Variable Refresh Rate (VRR), Auto Low Latency Mode and more.
science
The gap between the "technology haves and have nots" in the corporate world and between rich and poor is widening.