Family of slain Australian woman sues Minneapolis police over shooting
(Reuters) - The family of an Australian woman who was shot dead by Minneapolis police last year after calling them to report a suspected crime near her home sued the city and several officers on Monday, saying they had violated her civil rights.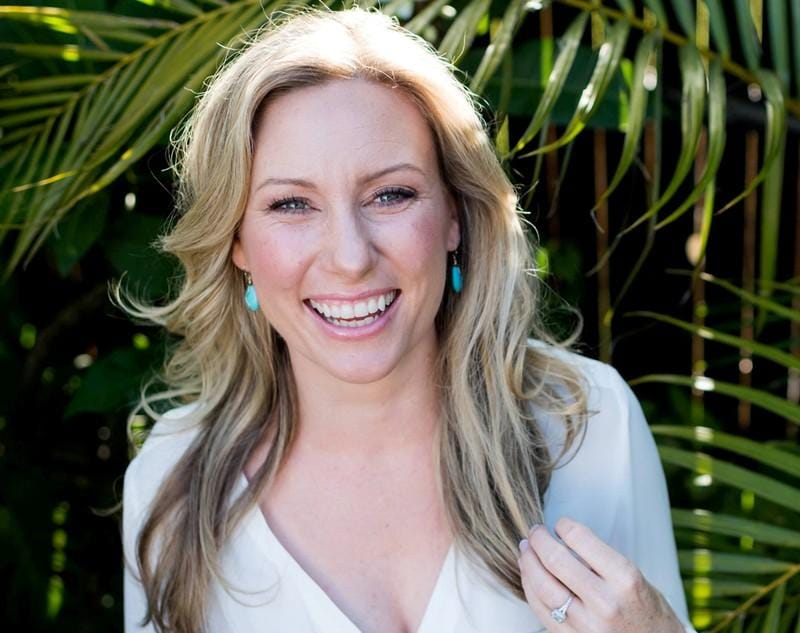 (Reuters) - The family of an Australian woman who was shot dead by Minneapolis police last year after calling them to report a suspected crime near her home sued the city and several officers on Monday, saying they had violated her civil rights.
The fatal July 2017 shooting of 40-year-old life coach Justine Ruszczyk Damond sparked international outrage, coming amid a wave of U.S. police shootings that drove a debate over the use of force by law enforcement.
Ex-Minneapolis Police Department officer Mohamed Noor was charged with third-degree murder and second-degree manslaughter for shooting Damond through the door of his patrol car as she approached him after calling police to say she thought she had heard a woman being raped.
Noor was fired the day the charges were filed and is free on $400,000 bail ahead of trial. His lawyers have said he will plead not guilty at trial and will argue he used reasonable force in the fatal incident.
The civil suit, which was filed in federal district court in Minnesota, names Noor and his partner Matthew Harrity, and accuses them of conspiring to conceal the facts around the shooting of Damond and failing to record the incident on their body cameras. The suit also referenced their age - Noor was 32, Harrity was 25 - and called them "inexperienced officers who appear, by their conduct, unfit for duty."
The suit also names the city of Minneapolis and its current and former police chiefs as defendants.
City officials declined immediate comment and attorneys for Noor and Harrity did not immediately respond to a request for comment.
The lawsuit, filed on behalf of Ruszczyk's father, John Ruszczyk, seeks more than $50 million in damages for four claims. The victim had taken the name of her American fiance, Don Damond, ahead of their planned wedding.
The family's attorney, Bob Bennett, reached a nearly $3 million settlement in a civil rights lawsuit filed after police shot and killed black motorist Philando Castile of St. Paul, Minnesota, during a traffic stop in July 2016.
In Damond's case, Harrity, who was driving the police car, said he was startled by a loud sound and both officers "got spooked" when Damond appeared, prosecutors said.
Among those expressing outrage over Damond's shooting was Australian Prime Minister Malcolm Turnbull, who called it "inexplicable." After the shooting, Minneapolis officials said procedures had been violated and Damond "didn't have to die."
(Reporting by Barbara Goldberg in New York, additional reporting by Diana Kruzman in New York; Editing by Scott Malone and James Dalgleish)
This story has not been edited by Firstpost staff and is generated by auto-feed.
Find latest and upcoming tech gadgets online on Tech2 Gadgets. Get technology news, gadgets reviews & ratings. Popular gadgets including laptop, tablet and mobile specifications, features, prices, comparison.
World
OTTAWA (Reuters) - Canadian Prime Minister Justin Trudeau on Friday said he will continue to stand up against China's "coercive diplomacy" and its human rights abuses in Hong Kong and Xinjiang after being rebuked by Beijing for similar comments earlier this week. "We will stand up loudly and clearly for human rights all around the world, whether it is talking about the situation faced by the Uighurs, whether it is talking about the very concerning situation in Hong Kong, whether it's calling out China for its coercive diplomacy," Trudeau said in a news conference. (Reporting by Steve Scherer and Julie Gordon, Editing by Franklin Paul)
World
By Caroline Pailliez PARIS (Reuters) - Solene Tissot, a 19-year-old student in Paris, will obey the curfew imposed to fight COVID-19, but she has one request for her country's leaders: don't blame young people for the second wave of the virus. "There's been this kind of assigning guilt to young people," she said on Friday, hours before the new curfew was to come into force in Paris and major French cities. "I reject that." After a lull over the summer, the rates of transmission of coronavirus are going up in many parts of Europe and officials have identified social interactions between young people as a source of the resurgence.
World
By Adrian Portugal and Eloisa Lopez MANILA (Reuters) - Jailed Philippine activist Reina Mae Nasino wanted to hold her three-month-old daughter for the last time before she was laid to rest on Friday but she could not. Heavily armed prison officials guarding her refused to uncuff her despite pleas from her family and human rights supporters, who have decried what they described as inhumane treatment of Nasino and other mothers in Philippine jails.