Facebook's Sandberg speaks about husband's death, 'brutality of loss' | Reuters
BERKELEY, Calif Facebook executive Sheryl Sandberg spoke publicly for the first time on Saturday about what she has learned from the sudden death of her husband a year ago, during a commencement speech for students at the University of California, Berkeley. 'I've not spoken publicly about this before and it's hard,' Sandberg told the 2016 graduating class about the death of her husband, Dave Goldberg, in May 2015. 'Dave's death changed me in very profound ways,' an emotional Sandberg said during her roughly 25-minute keynote speech
BERKELEY, Calif Facebook executive Sheryl Sandberg spoke publicly for the first time on Saturday about what she has learned from the sudden death of her husband a year ago, during a commencement speech for students at the University of California, Berkeley.
"I've not spoken publicly about this before and it's hard," Sandberg told the 2016 graduating class about the death of her husband, Dave Goldberg, in May 2015.
"Dave's death changed me in very profound ways," an emotional Sandberg said during her roughly 25-minute keynote speech. "I learned about the depths of sadness and the brutality of loss. But I also learned that when life sucks you under, you can kick against the bottom, find the surface and breathe again."
Sandberg, 46, who joined Facebook in 2008 as chief operating officer for the popular social media platform, lost her husband to a treadmill accident while they were vacationing in Mexico last year.
The couple, married for 11 years, had two children together, a son and daughter. Last July, Sandberg joined the board of Survey Monkey, the online polling company that had been run by her husband.
Sandberg, the author of "Lean In: Women, Work, and the Will to Lead," wove together somber and lighthearted tones in her speech on Saturday and urged graduates to face obstacles with resilience.
"I'm sharing this with you today in the hopes that on this day in your lives, with all the momentum and the joy, you can learn in life the lessons I only learned in death. Lessons about hope, about strength and about the light within us that will not be extinguished," she said.
(Reporting by Curtis Skinner in Berkeley, California; Editing by Leslie Adler)
This story has not been edited by Firstpost staff and is generated by auto-feed.
First Cricket News
The women's cricket squad, which has been in quarantine in Mumbai, will be travelling to the United Kingdom with the men's side for a month-long series, on Wednesday.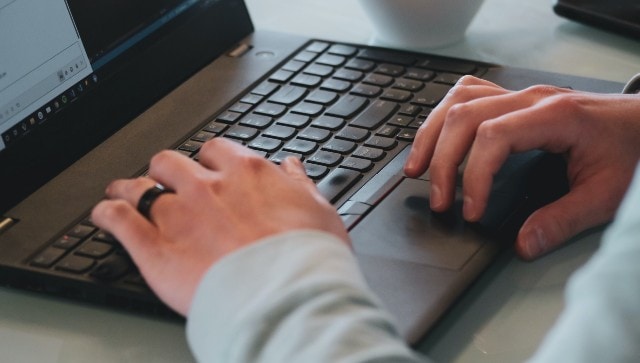 India
The application process is for admission to Guru Gobind Singh Indraprastha University's (GGSIPU) various CET and non-CET based undergraduate and postgraduate courses
India
The papers will be held in two shifts - 9 am to 12 noon and 2 pm to 5 pm – and the result will be declared in around three months, officials said