Australia ends Facebook's controversial 'revenge porn' trial which asked users to send 'nude photos'
Facebook's trial to battle against 'revenge porn' by asking users to send 'nude photographs' got rejected by Australia over privacy issues.
Facebook's trial to battle against 'revenge porn' got rejected by Australia over privacy issues. The trial included the user to send an intimate image or 'nudes' they were worried about to Facebook, which in return would prevent the picture from getting uploaded on the social media site.
Facebook wanted to stop the problem of 'revenge porn' on social media and so came up with a solution. It conducted a trial in Australia where it invited users to send their intimate images to 'a trained employee of the company' who would then take necessary measures to block the image from getting uploaded on Facebook, Instagram, or Messenger.
Facebook said it entered into a partnership with safety organisations on a way for people to securely submit photos they fear will be shared without their consent— images that are also referred to as "revenge porn" or "non-consensual pornography".
According to a report by Mail Online, the trial was announced months ago and would have extended to the US, UK and Canada had it been successful.
But Australia's online safety watchdog decided to stop the trail. The Office of the e-Safety Commissioner told The Australian that they decided to shutter the trial just weeks before it was set to begin. Officials said it raised issues of data privacy, especially in the wake of the Cambridge Analytica scandal where data of millions of Facebook users was leaked without consent.
Facebook's global head of safety, Antigone Davis said, "This pilot programme, starting in Australia, Canada, the UK and US, expands on existing tools for people to report this content to us if it's already been shared'' in a Facebook post.
Despite getting called off in Australia, Facebook says it still plans to extend the trial to the UK, US and Canada.
According to The Australian, in the pilot programme, users must first complete an online form on the e-safety commissioner's website outlining their concerns. They will then be asked to send the pictures they are concerned about to themselves on Messenger while the e-safety commissioner's office notifies Facebook of their submission, added the report. Once Facebook gets that notification, a community operations analyst will access the image and hash it to prevent future instances from being uploaded or shared.
Facebook will store these images for a short period of time before deleting them to ensure it is enforcing the policy correctly, the company said.
The trial also earned ridicule from people due to its unusual solution of battling 'revenge-porn' by sending nudes or intimate pictures of self to a stranger in order for it to be blocked from getting viewed by other strangers.
With inputs from IANS.
World
Terror accused or convicts are training the youth to be enforcers of the Sharia law inside prison. If inmates do not submit, Sharia court "judges" deem their actions to be illegal, delivering punishment such as flogging or are asked to do odd jobs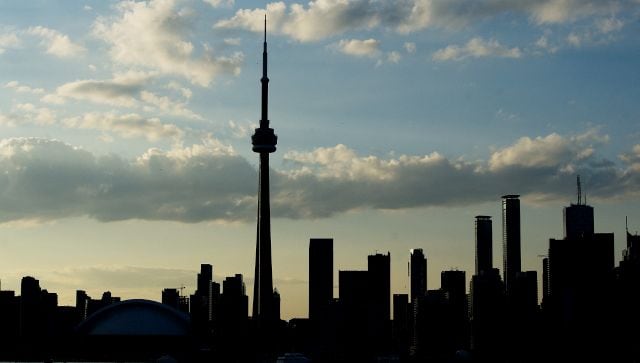 World
The government has issued an advisory over the rise in 'hate crimes, sectarian violence, and anti-India activities' in Canada. The warning comes amid a diplomatic row over a 'pro-Khalistan referendum' and days after a Hindu temple was vandalised
World
MEA said Indian missions in Canada have taken up these incidents with the Canadian authorities and requested them to probe these crimes