Explosion hits Gaza motorcycle, two dead - officials
GAZA (Reuters) - Two people were killed and a third wounded when a motorcycle exploded while travelling through the Gaza Strip on Tuesday, the Palestinian health ministry said. A spokesman for the Israeli military, which during past rounds of Gaza fighting has targeted Palestinian fighters' vehicles with air strikes, said he had no knowledge of Israeli military involvement in the incident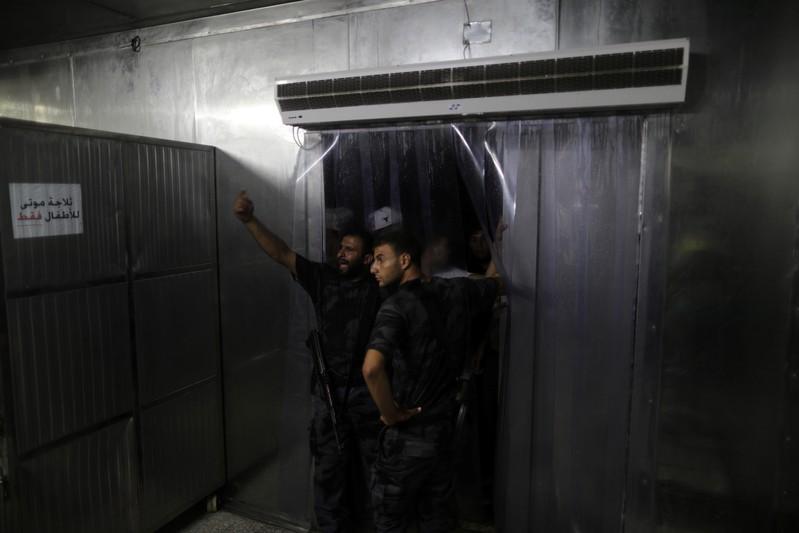 GAZA (Reuters) - Two people were killed and a third wounded when a motorcycle exploded while travelling through the Gaza Strip on Tuesday, the Palestinian health ministry said.
A spokesman for the Israeli military, which during past rounds of Gaza fighting has targeted Palestinian fighters' vehicles with air strikes, said he had no knowledge of Israeli military involvement in the incident.
Witnesses said the motorbike, carrying two people, exploded while passing a police checkpoint. It was not immediately clear whether the riders were among the casualties, which witnesses said included at least one passerby.
Palestinian militants sometimes die in what their organisations deem "work accidents", or the premature detonation of explosives.
(Reporting by Nidal al-Mughrabi; writing by Dan Williams; editing by Jonathan Oatis)
This story has not been edited by Firstpost staff and is generated by auto-feed.
Find latest and upcoming tech gadgets online on Tech2 Gadgets. Get technology news, gadgets reviews & ratings. Popular gadgets including laptop, tablet and mobile specifications, features, prices, comparison.
World
WARSAW (Reuters) - Polish prosecutors said on Saturday they had brought fraud charges against a prominent lawyer and former deputy prime minister who is a vocal critic of the government, and prohibited him from leaving Poland or practising law. Prosecutors also denied mistreating Roman Giertych, who fainted during his detention on Thursday and is currently defending billionaire bank owner Leszek Czarnecki, a thorn in the government's side who is suspected of cheating clients of his Idea Bank.
World
By Timothy Gardner WASHINGTON (Reuters) - U.S.
World
MOSCOW (Reuters) - The Russian Direct Investment Fund (RDIF) and Dr Reddy's Laboratories Ltd have received renewed approval to conduct late-stage clinical trials in India of the Russian COVID-19 vaccine, the sovereign wealth fund said on Saturday. Large-scale trials of the Sputnik V vaccine in India were first announced and then knocked back by Indian regulators, who said the scale of Phase I and II trials conducted in Russia earlier this year was too small, requesting that they be repeated.