Exclusive - Special Counsel subpoenas another Stone aide in Russia probe: sources
By Mark Hosenball and Nathan Layne WASHINGTON (Reuters) - U.S. Special Counsel Robert Mueller has subpoenaed a key assistant of long-time Donald Trump adviser Roger Stone, two people with knowledge of the matter said, the latest sign that Mueller's investigation into alleged Russian meddling in the 2016 election is increasingly focussing on Stone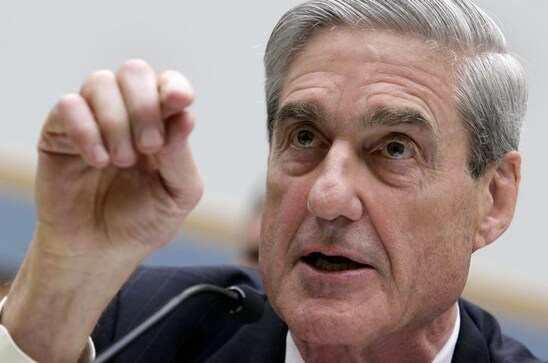 By Mark Hosenball and Nathan Layne
WASHINGTON (Reuters) - U.S. Special Counsel Robert Mueller has subpoenaed a key assistant of long-time Donald Trump adviser Roger Stone, two people with knowledge of the matter said, the latest sign that Mueller's investigation into alleged Russian meddling in the 2016 election is increasingly focussing on Stone.
The subpoena was recently served on John Kakanis, 30, who has worked as a driver, accountant and operative for Stone.
Kakanis has been briefly questioned by the FBI on the topics of possible Russian interference in the 2016 presidential election, the WikiLeaks website, its founder Julian Assange, and the hacker or hackers who call themselves Guccifer 2.0, one of the people with knowledge of the matter said.
Mueller has not scheduled a grand jury appearance for Kakanis, the person said.
WikiLeaks and Guccifer 2.0 each published emails and other documents from the Democratic Party in 2016 that U.S. intelligence agencies say were hacked by Russian operatives in an effort to tip the election in favour of then Republican nominee Trump.
Michael Becker, Kakanis' lawyer, did not respond to multiple requests for comment and Mueller's office declined comment.
In an emailed statement to Reuters on Friday, Stone said he believed that Mueller's scrutiny on him stemmed from "misapprehensions and misconceptions" created by the media, and that he would ultimately be exonerated of any alleged wrongdoing.
"I sincerely hope when this occurs that the grotesque, defamatory media campaign which I have endured for years now will finally come to its long-overdue end," wrote Stone, one of Trump's closest political advisers in the years before he ran for president. 
During the 2016 Republican primaries, a Stone political action committee paid more than $130,000 to an entity called "Citroen Associates" for "voter fraud research and documentation" and "research services consulting," according to Federal Election Commission filings.
Florida state records identify the owner of Citroen Associates as John P. Kakanis.
The subpoena handed to Kakanis is the latest development suggesting that Stone, an early Trump backer whose reputation as an aggressive political operative dates back to the Watergate scandal of the 1970s, is being looked at by Mueller.
Reuters reported earlier this week that FBI agents working for Mueller delivered two subpoenas to Jason Sullivan, a social media and Twitter expert who worked for Stone during the 2016 campaign, and that agents told him Mueller's team wanted to question him about Stone and WikiLeaks.
Some of Stone's comments during the elections have prompted questions from investigators in Congress, and others, about whether he had advance knowledge of the Democratic Party material allegedly hacked by Russian intelligence and sent to WikiLeaks founder Julian Assange, who published it.
Stone, including in an appearance before the U.S. House of Representatives Intelligence Committee last September, has repeatedly said he never got any hacked emails from Assange or WikiLeaks or Russians, and that he never passed any hacked emails to Trump, his campaign or anyone else.
Mueller is investigating whether Russia meddled in the presidential election and if Moscow colluded with the Trump campaign. Both Russia and Trump deny collusion.
Other Trump associates who have been questioned by Mueller, including former campaign advisors Sam Nunberg and Michael Caputo, have also been asked about Stone and WikiLeaks.
"They asked me about Roger's businesses – who he worked with prior to the 2016 election. They asked me about Roger's tax returns," Nunberg said in a phone interview earlier this week, adding that he believed Mueller was stepping outside his mandate in casting such a wide net around Stone's activities.
(Editing by Warren Strobel and Alistair Bell)
This story has not been edited by Firstpost staff and is generated by auto-feed.
World
BAGHDAD (Reuters) - Rockets hit near U.S. forces and contractors in Iraq on Wednesday, including an air base north of Baghdad and a military base at Baghdad International Airport, the Iraqi army and security officials said. The army reported at least three rockets hit Balad air base, where U.S
World
By Silvia Ognibene and Silvia Aloisi FLORENCE, Italy (Reuters) -Italian police have arrested a Chinese couple accused of running a leather goods business which exploited immigrant workers it employed to make handbags for a Burberry supplier, according to an arrest warrant seen by Reuters. Tax police in Florence said in a statement that the two Chinese nationals were arrested on Wednesday as part of an investigation into alleged labour exploitation and tax fraud and that restrictive measures had been imposed on two other family members, including a ban on them leaving Italy
World
WASHINGTON (Reuters) - The United States on Wednesday blacklisted four Nicaraguans, including a daughter of President Daniel Ortega, as Washington warned it would continue to use diplomatic and economic tools against members of the leftist government engaged in repression. The U.S. State Department called on Ortega to release detained presidential candidates as well as other civil society and opposition leaders arrested over the past week in what Washington called "an increasing wave of repression." "There are costs for those who are complicit in the regime's repression.