Exclusive: Pentagon presses ahead with Afghanistan troop drawdown despite law barring it
By Jonathan Landay and Idrees Ali WASHINGTON (Reuters) - The U.S. military has not halted a U.S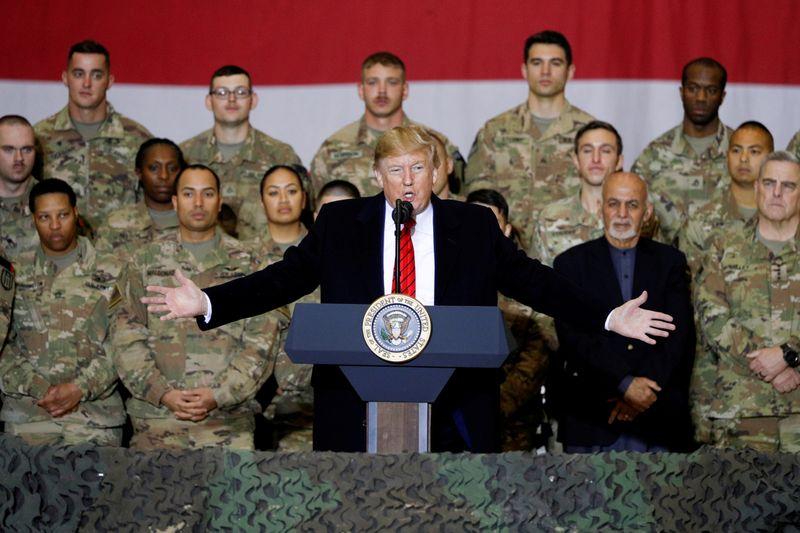 By Jonathan Landay and Idrees Ali
WASHINGTON (Reuters) - The U.S. military has not halted a U.S. troop withdrawal from Afghanistan, the Department of Defense told Reuters on Monday, despite a new law prohibiting further reductions without the Pentagon sending Congress an assessment of the risks.
"Currently, no new orders have been issued which impact the progression of the conditions-based drawdown expected to reach 2,500 (troops) by Jan. 15, 2021," it said in a statement.
The Pentagon's action will likely anger Republican and Democratic lawmakers opposed to further troop cuts and renew concerns about the outgoing Trump administration's disdain for Congress, even in its waning days.
"If they are continuing the drawdown, that would be a violation of the law," said a congressional aide, speaking on the condition of anonymity.
The White House declined to comment.
Halting the drawdown could jeopardize the U.S.-backed Afghanistan peace process as a February 2019 agreement with the Taliban calls for a complete U.S. troop withdrawal by May in return for the insurgents fulfilling security guarantees.
In November, the Pentagon said it would reduce the number of U.S. forces in Afghanistan from 4,500 to 2,500 by mid-January.
But this month Congress enacted a defense policy bill - overriding a veto by President Donald Trump - that bars using funds appropriated for fiscal years 2020 and 2021 to pay for a drawdown below 4,000 U.S. troops until acting Secretary of Defense Christopher Miller submits to Congress a "comprehensive, interagency assessment of the risks and impacts."
It is unclear how many troops have been moved out of Afghanistan since the law passed.
One defense official, speaking on condition of anonymity, said the U.S. troop level already is close to 3,000.
The legislation also requires a risk assessment before the number of U.S. troops can be reduced below 2,000.
The Pentagon said it was "evaluating" the impact the legislation would have on U.S. troop strength in Afghanistan.
The legislation gave Trump emergency waiver power to continue the drawdown. But it said that he must tell Congress why a waiver is "important" to the national interest and provide a detailed explanation as to why.
The congressional aide said the White House has provided no such waiver communication.
Some U.S. military officials urged Trump not to cut the force amid a surge in violence in Afghanistan and what they said was the Taliban's failure to end cooperation with al Qaeda as required by the February 2020 agreement with the insurgents.
Another U.S. official said the drawdown was already under way when the law went into effect, and it was not something that could be changed "at a drop of a hat."
The official did not rule out the law slowing down the withdrawal before Trump leaves office on Jan. 20, when he is succeeded by Democrat Joe Biden, the winner of the Nov. 3 presidential election.
(Reporting by Idrees Ali and Jonathan Landay; Editing by Cynthia Osterman)
This story has not been edited by Firstpost staff and is generated by auto-feed.
Find latest and upcoming tech gadgets online on Tech2 Gadgets. Get technology news, gadgets reviews & ratings. Popular gadgets including laptop, tablet and mobile specifications, features, prices, comparison.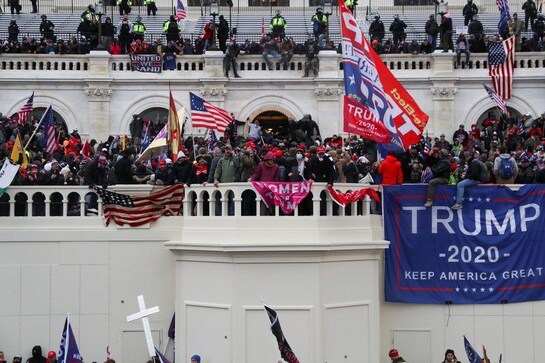 World
By Steve Holland and Andrea Shalal JOINT BASE ANDREWS, Md./WASHINGTON (Reuters) - U.S. President Donald Trump, facing impeachment on a charge of "incitement of insurrection" on Tuesday disavowed responsibility for his supporters' violent invasion of the U.S. Capitol last week and said his remarks before the siege were appropriate.
News & Analysis
PARIS (Reuters) - French carmaker Renault and U.S. hydrogen specialist Plug Power have joined forces to develop hydrogen-powered light commercial vehicles, they said on Tuesday. The companies have signed a memorandum of understanding to launch a France-based 50-50 joint venture by the end of the first half of 2021, targeting more than 30% share of the fuel cell-powered light commercial vehicle market in Europe, their joint statement said
News & Analysis
By Yilei Sun and Brenda Goh BEIJING/SHANGHAI (Reuters) - New models will help electric vehicle sales in China zoom this year, after tepid business in a virus-riddled 2020, and analysts predict Tesla's Model Y pricing will emerge as a major disruptor in the world's biggest car market. Tesla Inc, which became the world's most valuable car maker last year, started selling locally made Model Y SUVs in China this month, for almost a tenth less than gasoline-powered luxury cars with similar market positioning. It set the starting price at 339,900 yuan ($52,376), or 10% below official prices of Daimler's Mercedes GLC, BMW's X3 and Audi's Q5L - all locally made gasoline sport utility vehicles (SUVs) with similar size and positioning.