Exclusive: New agreement needed to revive Iran nuclear deal under Biden, IAEA chief says
By Francois Murphy VIENNA (Reuters) - Reviving Iran's nuclear deal under U.S. President-elect Joe Biden would require striking a new agreement setting out how Iran's breaches should be reversed, U.N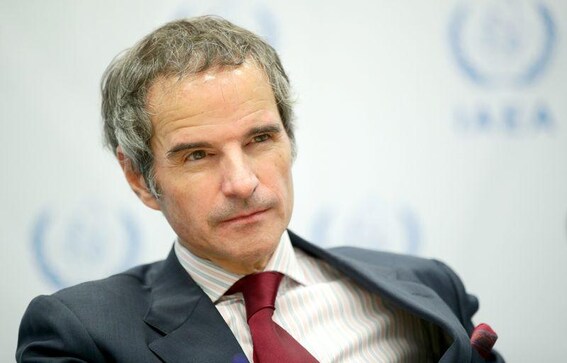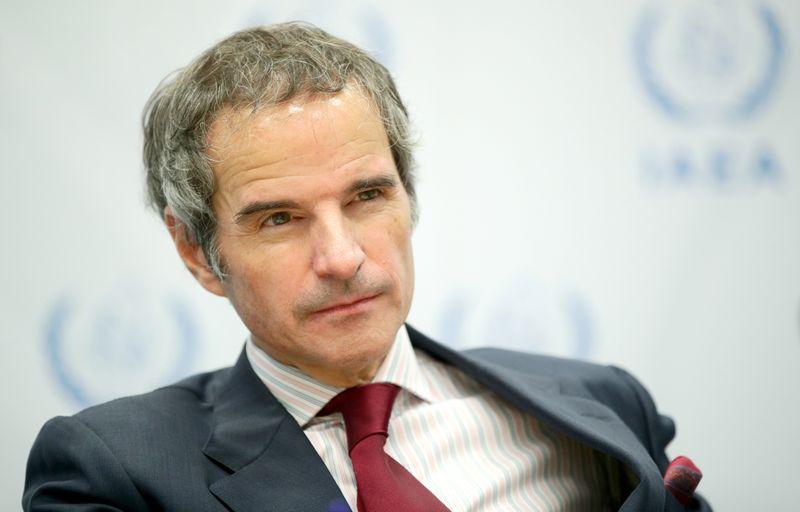 By Francois Murphy
VIENNA (Reuters) - Reviving Iran's nuclear deal under U.S. President-elect Joe Biden would require striking a new agreement setting out how Iran's breaches should be reversed, U.N. atomic watchdog chief Rafael Grossi said.
Biden, who takes office on Jan. 20, has said the United States will rejoin the deal "if Iran resumes strict compliance" with the agreement that imposed strict curbs on its nuclear activities in return for the lifting of sanctions.
After President Donald Trump quit the deal and reimposed U.S. sanctions, Iran responded by breaching many of the deal's restrictions. Tehran says it could quickly reverse those steps if Washington first lifts its sanctions.
In an interview with Reuters, Grossi, who heads the International Atomic Energy Agency that polices Iran's compliance, said there had been too many breaches for the agreement to simply snap back into place.
"I cannot imagine that they are going simply to say, 'We are back to square one' because square one is no longer there," Grossi said at IAEA headquarters.
"It is clear that there will have to be a protocol or an agreement or an understanding or some ancillary document which will stipulate clearly what we do," he said.
"There is more (nuclear) material, ... there is more activity, there are more centrifuges, and more are being announced. So what happens with all this? This is the question for them at the political level to decide."
FULL CIRCLE
Iran's stockpile of enriched uranium is more than 2.4 tonnes, 12 times the cap set by the deal, though still far below the more than eight tonnes Iran had before signing it. Iran has been enriching uranium up to 4.5% purity, above the deal's 3.67% limit though below the 20% it achieved before the deal.
Iran is enriching uranium in places where it is not allowed under the deal, such as at Fordow, a site dug into a mountain. More recently it has started enriching with advanced centrifuges at its underground plant at Natanz, where the deal says it can use only first-generation IR-1 machines.
"What I see is that we're moving full circle back to December 2015," Grossi said, referring to the month before the deal's restrictions were put in place, after which large amounts of material and equipment were swiftly removed.
"If they want to do it (comply), they could do it pretty fast. But for all of those things we had a charted course," he said.
(Reporting by Francois Murphy; Editing by Peter Graff)
This story has not been edited by Firstpost staff and is generated by auto-feed.
Find latest and upcoming tech gadgets online on Tech2 Gadgets. Get technology news, gadgets reviews & ratings. Popular gadgets including laptop, tablet and mobile specifications, features, prices, comparison.
World
By Kate Holton LONDON (Reuters) - The post-Brexit woes facing Scotland's fishing industry deepened on Saturday as its biggest logistics provider, DFDS Scotland, said it would halt exports to the European Union through one of its main services until at least Wednesday. Previously the company had said it would take until Monday to resume its "groupage" export service - which allows exporters to ship multiple products in a single consignment - while it tries to fix IT issues, paperwork errors and a backlog of goods. DFDS's move represents another blow for Scottish fishermen who this week warned that their businesses could become unviable after Britain shifted to a less integrated trade deal with the EU at the turn of the year
World
VATICAN CITY (Reuters) - Pope Francis said on Saturday he planned to be vaccinated against COVID-19 as early as next week and urged everyone to get a shot, to protect not only their own lives but those of others.
World
By Rich McKay (Reuters) - A man photographed carrying off the Speaker's lectern during the Capitol Hill riots was arrested late Friday, while a top Democratic lawmaker on Saturday called on mobile carriers to preserve social media content related to the riots. Dozens of people have been charged following the storming of the Capitol on Wednesday, with the FBI asking the public for help identifying participants, given the proliferation of images of the riots on the internet.