Ex-ministers who quit Trudeau government will run as independents in Canadian election
By Allison Martell MARKHAM, Ontario (Reuters) - Two former ministers who quit Canadian Prime Minister Justin Trudeau's government this year over his handling of a scandal said on Monday they would run as independents in an election this October. Jody Wilson-Raybould and Jane Philpott resigned amid allegations that senior Trudeau officials tried to interfere in a corporate corruption case by leaning on Wilson-Raybould when she was justice minister. Trudeau, facing the biggest crisis of his tenure, later kicked them out of the ruling Liberal caucus, citing their lack of support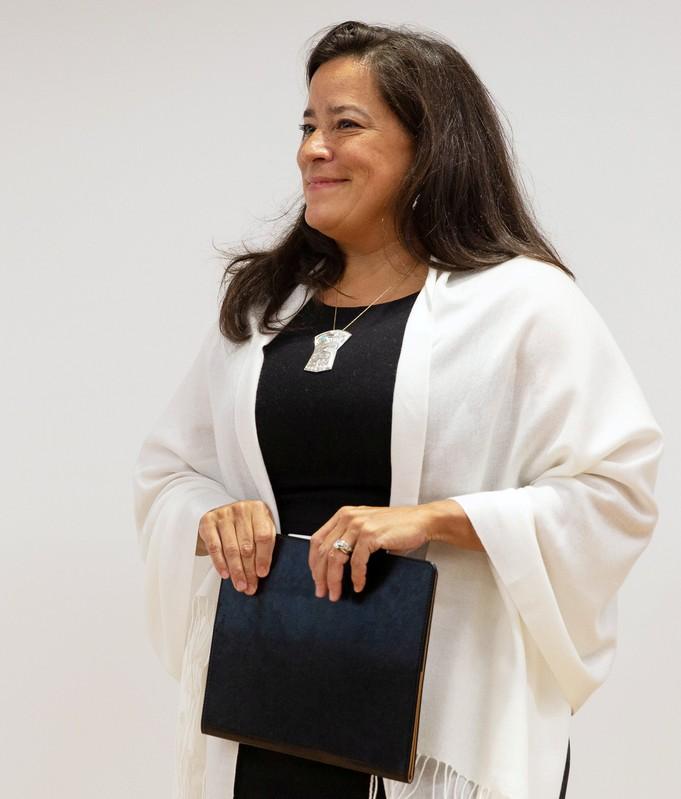 By Allison Martell
MARKHAM, Ontario (Reuters) - Two former ministers who quit Canadian Prime Minister Justin Trudeau's government this year over his handling of a scandal said on Monday they would run as independents in an election this October.
Jody Wilson-Raybould and Jane Philpott resigned amid allegations that senior Trudeau officials tried to interfere in a corporate corruption case by leaning on Wilson-Raybould when she was justice minister.
Trudeau, facing the biggest crisis of his tenure, later kicked them out of the ruling Liberal caucus, citing their lack of support.
Both women, speaking at separate events, said they would press for more openness in Ottawa and also stressed the importance of fighting climate change.
They face serious challenges. Canadian politics is dominated by the major parties and very few legislators are elected as independents, in part because they lack resources to raise funds and campaign.
That said, if one or both of them succeed, they could have some influence. Polls indicate the result of the election might well be a minority government, which means the prime minister will need the support of legislators from outside his party to govern.
"In the right circumstances of course I would support a minority government in the broad sense," Philpott said after making her announcement in Markham, a town north of Toronto.
Philpott only just won her parliamentary constituency for the Liberals in the 2015 election that brought Trudeau to power and on paper the official opposition Conservatives would look to be favorites for her seat.
Wilson-Raybould pulled off a much more comfortable victory in British Columbia and looks to have the better chance.
She told reporters she would "work with whichever government is in power as well as with all members of parliament, no matter their political stripe, for the betterment ... of our country."
(Reporting by Allison Martell and David Ljunggren,; Writing by David Ljunggren; Editing by Phil Berlowitz)
This story has not been edited by Firstpost staff and is generated by auto-feed.
Business
(Reuters) - Alphabet Inc's self-driving unit Waymo said on Thursday it had partnered with Google's Maps to let users book fully autonomous ride-hailing services through the app.
Business
FRANKFURT (Reuters) - Tesla on Thursday revised its application for a planned gigafactory in Europe to include details for plans to produce battery cells on site and an expansion of other production lines, German officials said. It also includes plans to reduce water consumption so that usage remains constant compared to earlier proposals despite the expansion. Tesla has sharply criticised the lengthy regulatory processes in Germany and has pushed back the factory's opening date.
Business
By Mathieu Rosemain PARIS (Reuters) - U.S. social media giant Facebook has offered to commit to providing its partners with clear and objective conditions of access to advertising inventories and ad campaign data, France's antitrust authority said on Thursday following an investigation.