Ex-consultant to Iran's U.N. mission pleads guilty to U.S. charges | Reuters
By Nate Raymond | NEW YORK NEW YORK A former consultant to Iran's mission to the United Nations pleaded guilty on Monday to charges that he filed a false tax return substantially understating how much he was paid and conspired to violating a U.S. sanctions law.Ahmad Sheikhzadeh, 60, entered his plea in federal court in Brooklyn to charges that he conspired to violate the International Emergency Economic Powers Act and aided in the preparation of false individual income tax returns.As part of a plea deal, Sheikhzadeh agreed to not appeal any sentence of 5-1/4 years in prison or less, said Steve Zissou, his attorney
By Nate Raymond
| NEW YORK
NEW YORK A former consultant to Iran's mission to the United Nations pleaded guilty on Monday to charges that he filed a false tax return substantially understating how much he was paid and conspired to violating a U.S. sanctions law.Ahmad Sheikhzadeh, 60, entered his plea in federal court in Brooklyn to charges that he conspired to violate the International Emergency Economic Powers Act and aided in the preparation of false individual income tax returns.As part of a plea deal, Sheikhzadeh agreed to not appeal any sentence of 5-1/4 years in prison or less, said Steve Zissou, his attorney. Sheikhzadeh, who has also agreed to pay over $147,000, is scheduled to be sentenced on March 30.
Sheikhzadeh was arrested in March, two months after when world powers led by the United States and the European Union lifted crippling sanctions against Iran in return for curbs on Tehran's nuclear ambitions.Prosecutors said Sheikhzadeh had been a long-term consultant to Iran's U.N. mission since 2008 and had been paid a regular cash salary, often through a someone employed there, which he deposited into a Citibank checking account.
Prosecutors said from 2008 to 2012, Sheikhzadeh under-reported his U.N. income on his person tax returns.The indictment said he also used his Citibank account for side transactions with two U.S.-based co-conspirators who wished to invest in Iran, and at their request directed an Iran-based co-conspirator to funnel money to people in that country.
Prosecutors said Sheikhzadeh did not obtain any license from the U.S. Treasury Department authorizing these and other activities. (Reporting by Nate Raymond in New York; Editing by Jonathan Oatis)
This story has not been edited by Firstpost staff and is generated by auto-feed.
World
Russia is set to host the Taliban and other Afghan factions for talks Wednesday in a move that reflects Moscow's efforts to expand its clout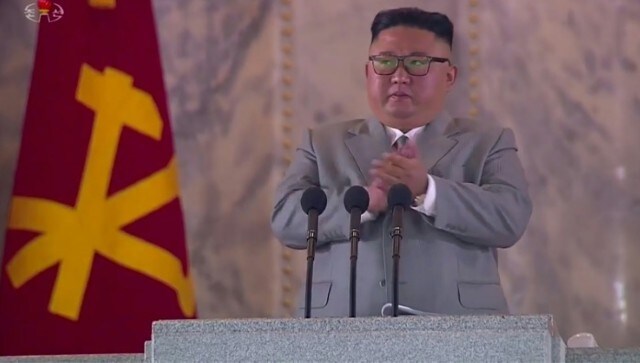 World
Kim also accused South Korea of hypocrisy because it criticises North Korea's weapons development as provocations while spending heavily to increase its own military capabilities
Sports
The victory by 1.33 seconds was Verstappen's eighth of the season at a track where Hamilton had won five times.