European parliament passes watered-down draft law on air pollution | Reuters
STRASBOURG, France The European Parliament passed a new draft law on air pollution on Wednesday that the European Commission and several members of parliament (MEPs) said was not enough to cut emissions to World Health Organization standards.The law, which has taken almost three years to get through parliament, aims to halve the number of premature deaths caused by air pollution from more than 400,000, and targets the many EU states already in breach of existing air pollution limits.A European Environment Agency (EEA) report published on Wednesday showed that member states across the bloc far exceed annual limits for nitrogen dioxide (NO2) emissions and at least 10 states breached limits on other pollutants in 2014.The recent scandal over Volkswagen cheating on nitrogen oxide emissions (NOx) rules highlighted the problems caused by toxins in the air, including respiratory illness and some forms of cancer. 'Air pollution is the number one environmental cause of death in the EU,' conservative MEP Julie Girling, who shepherded the bill through parliament, told the plenary session in Strasbourg
STRASBOURG, France The European Parliament passed a new draft law on air pollution on Wednesday that the European Commission and several members of parliament (MEPs) said was not enough to cut emissions to World Health Organization standards.The law, which has taken almost three years to get through parliament, aims to halve the number of premature deaths caused by air pollution from more than 400,000, and targets the many EU states already in breach of existing air pollution limits.A European Environment Agency (EEA) report published on Wednesday showed that member states across the bloc far exceed annual limits for nitrogen dioxide (NO2) emissions and at least 10 states breached limits on other pollutants in 2014.The recent scandal over Volkswagen cheating on nitrogen oxide emissions (NOx) rules highlighted the problems caused by toxins in the air, including respiratory illness and some forms of cancer.
"Air pollution is the number one environmental cause of death in the EU," conservative MEP Julie Girling, who shepherded the bill through parliament, told the plenary session in Strasbourg. "It's not a perfect solution but it will go a long way to making important health improvements for our citizens." Following a political agreement reached with EU nations in June, the plenary session adopted the limits on air toxins estimated to reduce health hazards by 49.6 percent, compared with the Commission's target in its 2013 proposal of 52 percent.
The bill, which still needs the endorsement of member states in the Council, sets national limits until 2030 on major pollutants, including dust, NOx and sulfur dioxide.After opposition from the farming lobby, enteric methane emitted by ruminant animals was excluded from the bill.
"We were faced ultimately with a choice: either have a watered-down agreement that fell short of what the parliament would have liked or to have no agreement," said Italian deputy Giovanni La Via, who chairs parliament's Environment Committee. (Reporting by Alissa de Carbonnel; Editing by Louise Ireland)
This story has not been edited by Firstpost staff and is generated by auto-feed.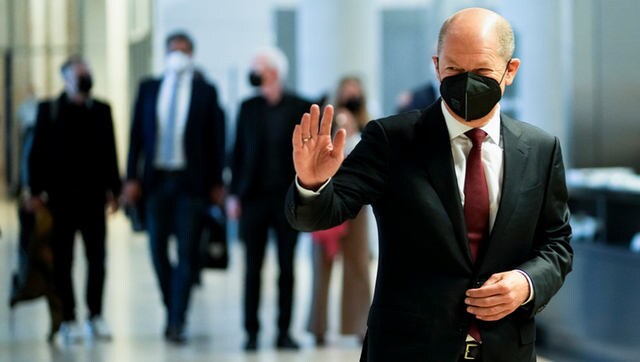 World
As recent events in Germany and Austria suggest, there's a perceptible wind blowing against centre-right governments in Europe.
science
This pledge came as delegates from about 195 countries gathered in Kunming for the first of a two-part summit on safeguarding plants, animals and ecosystems.
India
The campaign will be prominently carried out at 100 traffic intersections spread across 13 police districts in the city