Europe migrant crisis: UN claims 880 lives lost in recent Mediterranean shipwrecks
The death toll in the Mediterranean shipwrecks has claimed atleast 880 lives, the UN refuge agency said.
Geneva: Survivors' accounts now indicate the dangerous Mediterranean Sea crossing from Libya to Italy claimed at least 880 lives in the last week as unseaworthy, overcrowded smuggling boats capsized and sank under the weight of their human cargo, the UN refugee agency said on Tuesday.
The deadliest known tally in over a year could foreshadow disasters ahead in the next few months during the region's traditional summer-fall spike in human trafficking as the weather and water grow warmer.
UNHCR spokesman William Spindler said that this year is proving to be "particularly deadly" on the Mediterranean, with some 2,510 lives lost compared to 1,855 in the same span a year ago.
International organizations had reported on Sunday that over 700 migrants and refugees had perished in three Mediterranean shipwrecks on three straight days last week. Further interviews with traumatized survivors who were brought to Italian ports prompted UNHCR to increase the estimated number of dead from those wrecks and others.
Saying UNHCR has "better figures now," Spindler cited new estimates that about 100 people died in a shipwreck on Wednesday, some 550 others died in another capsizing Thursday and a third sinking on Friday left 170 others missing and presumed dead.
UNHCR said survivors who landed in Augusta, Italy, over the weekend indicated that 47 other migrants were missing at sea in a separate incident after a raft carrying 125 migrants deflated.
"Eight others were reported separately to have been lost overboard from another boat, and four deaths were reported after fire on aboard another," UNHCR said.
Spindler said authorities were still trying to understand the jump in deaths, even as they know the region is moving into its high season for human trafficking.
UNHCR cited unconfirmed accounts that smugglers might be trying to "maximize income" before the Ramadan holy month, which begins in the first week of June. Spindler also said he had never heard of smugglers using such risky tactics as having one overloaded boat tow another one overflowing with hundreds of people.
Joel Millman, spokesman for the International Organization for Migration, also pointed to a new tactic used by smugglers in recent weeks.
"Traffickers and smugglers working out of Libya are using much bigger boats now, carrying as many as 750 people, where for the last 12 months, we've been seeing a lot of smaller rubber inflatable dinghies," Millman said at a Geneva news conference alongside Spindler.
UNHCR said most boats leaving Libya are departing from Sabratha, west of Tripoli.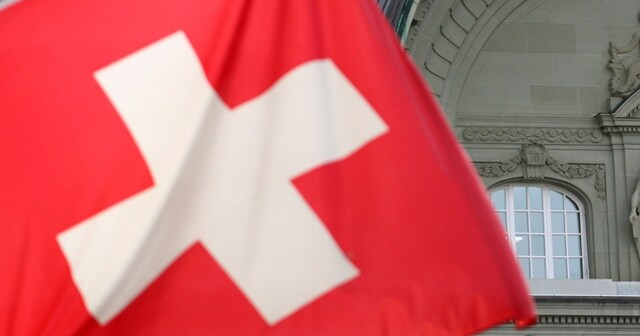 World
The proposal would have revised and strengthened an existing law that was aimed at reducing CO2 emissions by 2030 and enacted new taxes on CO2-generating fuel and natural gas
World
The UNGA officially designated 20 June as World Refugee Day in December 2000, and it was observed for the first time last year
India
Every year, 17 June is observed as World Day to Combat Desertification and Drought to make individuals mindful about community participation at all levels in restoring degraded land