EU magnifies Britain's influence: Obama wades in to UK's Brexit debate
The path you choose now will echo in the prospects of today's generation of Americans, Obama wrote in an open letter about Brexit.
London: US President Barack Obama plunged into Britain's poisonous European Union membership debate Friday, arguing strongly against a "Brexit" as he kicked off a visit to the UK.
Obama's intervention ahead of the 23 June vote in a piece for the Daily Telegraph newspaper drew a furious response from eurosceptics like London Mayor Boris Johnson, who said he should mind his own business.
Writing in the Telegraph, a traditional bastion of euroscepticism, Obama argued that Britain's place in the EU magnifies its global influence and its membership is a matter of "deep interest" to the United States.
"I realise that there's been considerable speculation — and some controversy — about the timing of my visit," Obama wrote.
Noting that he wanted to mark the 90th birthday of Queen Elizabeth II on Thursday in person — he and First Lady Michelle Obama will lunch at Windsor Castle later Friday — the president was also unusually forthright about his country's interest in Britain's EU membership.
Stressing that the choice was purely for the British people, he wrote: "I will say, with the candour of a friend, that the outcome of your decision is a matter of deep interest to the United States.
"The path you choose now will echo in the prospects of today's generation of Americans."
In response, Johnson, the leading face of the eurosceptic campaign, said it was "downright hypocritical" of the US to intervene in the debate.
"For the United States to tell us in the UK that we must surrender control of so much of our democracy is a breathtaking example of the principle of do as I say, not as I do," he said in a piece for the Sun, Britain's top-selling tabloid.
While experts warn many people have not yet decided how to vote, the "Remain" camp currently has 54 percent support compared to 46 percent for "Leave", according to an average of the last six opinion polls by academics at the What UK Thinks project.
EU 'spreads British values'
Obama will likely be asked to weigh in further during a joint press conference with British Prime Minister David Cameron following talks at his Downing Street office later Friday.
His intervention is an unusual overt foray into the domestic politics of another country.
Seen from Washington, Cameron's decision to call a referendum was a bold — if not downright risky — gamble that could leave Britain and the EU badly weakened.
"The EU has helped spread British values and practices — democracy, the rule of law, open markets — across the continent and to its periphery," Obama wrote.
"The European Union doesn't moderate British influence – it magnifies it.
"A strong Europe is not a threat to Britain's global leadership; it enhances Britain's global leadership," he said.
Britain's voice in the EU keeps the bloc "outward looking" and "closely linked" to the United States, he said.
"The US and the world need your outsized influence to continue – including within Europe."
'Butt out'
Over 100 British eurosceptic lawmakers signed an open letter urging Obama not to intervene in the debate ahead of the visit and such criticism was renewed Friday.
Nigel Farage, leader of the anti-EU UK Independence Party, said Obama should "butt out".
"This is an unwelcome interference from the most anti-British American president there has ever been," Farage added. "Mercifully, he won't be in office for much longer."
Cameron, who is leading the campaign to remain in the EU and fighting for his political life, has tried to stress that close ties with the United States will endure.
He sought to underscore areas of continued cooperation by saying his talks with Obama would focus heavily on the fight against the Islamic State jihadist group.
"Britain's relationship with the United States is special and enduring. Based on shared values and convictions it has stood the test of time," Cameron said in a statement.
"I am deeply proud of what it has allowed us to achieve, in dealing with the global challenges we both face."
During Obama's visit he and the first lady will also dine Friday with Queen Elizabeth's grandson Prince William, his wife Kate and his brother Prince Harry.
From Britain, he will travel to Germany for a meeting with German Chancellor Angela Merkel and other EU leaders.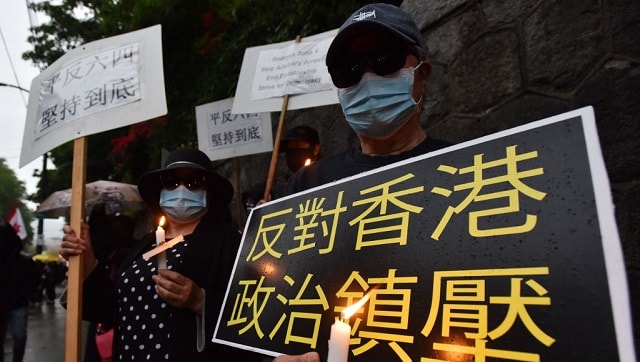 World
This year's vigil was banned at a time when Hong Kong authorities are carrying out a sweeping clampdown on dissent following huge and often violent democracy protests two years ago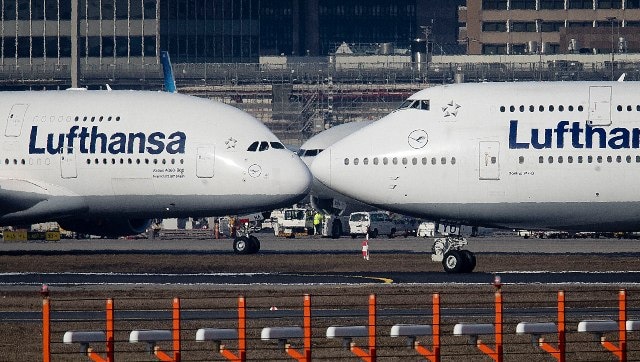 World
With this, an epic 16-year-old dispute over support for airplane makers appears to be heading for an end, at least for now
Arts & Culture
The Regensburg choir was founded around the year 975 and is thought to be one of the oldest boys' choirs in the world.