EU nations amended laws to restrict travel, empower officials in fight against terrorism in 2016
In the light of rising global terrorism, many European countries made amendments to their existing laws on terrorism in 2016, found a European police report.
In the light of rising global terrorism, many European countries made amendments to the existing laws on terrorism in 2016, found a European police report.
In its annual EU Terrorism Situation and Trend Report released late Thursday, the European police force said 718 jihadi terror suspects were arrested, up from 687 in 2015 and 395 in 2014.
According to the report, 142 terror attacks were recorded in eight European Union (EU) member states in 2016.
Many EU countries felt the need to work on their existing laws on terrorism, mainly after the 2016 Brussels terror attack. As noted by the trend report, here's a rundown of the major improvisations in the legislation of the EU member nations.
More power to security forces
The Brussels attack triggered Belgium to make immediate changes in the existing laws. According to the 62-page report, the country amended its legislation to permit house searches and arrests between 9 pm and 5 am, in case of a planned terrorist attack. Belgium also established law for common databases aimed at the prevention and suppression of terrorism and made law to share information from them with foreign intelligence services.
Belgium went beyond its geography to protect its citizens. The country extended its extraterritorial jurisdiction to allow the prosecution of those who commit terrorist offences against a Belgian national. This highly signifies the plunge the government is willing to take control terrorism.
Toward the end of 2015, the Slovak Parliament adopted the 'anti-terror package' in response to the November 2015 terrorist attacks in Paris. The package gave new powers to police, prosecution offices, courts and intelligence services to fight against terrorism.
France, too, extended the powers of its investigators by permitting night-time house searches and allowing use of new techniques for data collection. Furthermore, France also strengthened the efficiency of administrative controls to avert terrorist acts. Amendments were also made for surveillance of those coming back to France after travelling abroad to participate in terrorist activities.
#TESAT17: 142 failed, foiled & completed terrorist attacks in the EU in 2016. 1002 arrests.
Download report here: https://t.co/mMjkmWo2Zc pic.twitter.com/IxTnjVnz8X

— Europol (@Europol) June 15, 2017
Travel restrictions
Most European countries aimed to prevent travel of citizens to other nations to participate in terrorist activities. According to the report, Hungary, Belgium, France, Finland, Romania, Sweden, and Italy made strong changes in their law to bar travel with intentions of joining terrorist outfits.
While Belgium criminalised the incitement and the recruitment to travel to and from the country for terrorist purposes, Denmark made law to keep a strict check on all travel to Syria and Iraq. The Danish citizens now need to seek permission from the authorities to visit the two countries irrespective of their reason to travel.
The Netherlands also made a notable change in their law. The possibility of taking away Dutch citizenship was extended to preparatory offences (including training for terrorism). However, the decision would call for an involvement of their minister of security and justice.
Slovakia addressed the need to tackle the phenomenon of foreign terrorist fighters. In 2016, it introduced 'participating in combat operation within an organised armed group abroad' as an offence under the criminal code.
Financing terrorism
Both Finland and Italy have amended their legislation to discourage financing acts of terror.
While Finland made the funding of travel for preparing a terrorist act or give/receive terrorist training a criminal offence, Italy made a new provision to criminalise gathering of funds to commit terrorist offence. Italy's provision considered it as an act of offence even in the absence of a link to a terrorist outfit or existing conspiracy.
Sweden, on the other hand, brought in new provisions criminalising gathering, supplying or receiving money or other property with the purpose of supporting travel for an act of terrorism.
All of the mentioned data indicate an obvious relation between the number of terror attacks and the legislative changes in the European countries. While reports similar to that of Europol successfully underscore the reality, what remains unknown is if the new and amended laws can work their way through impressionable minds.
EU security commissioner, Julian King, told BBC that the figures in the report reinforced the need for closer co-operation in intelligence sharing. So, while there are norms within countries to hunt down forces against world peace, introduction of common databases like that pitched in by Belgium is more likely to level up the war against terrorism.
Subscribe to Moneycontrol Pro at ₹499 for the first year. Use code PRO499. Limited period offer. *T&C apply
News & Analysis
Google says that it has now made the "necessary changes to only reflect the official French star rating for hotels on Google Maps and Search."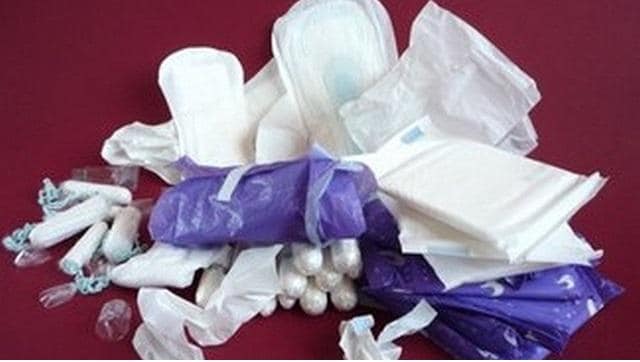 World
Higher Education Minister Frederique Vidal said that machines containing free tampons, sanitary towels and other period products would be installed in student residences
World
With an eye on 2022 elections, President Emmanuel Macron has championed the bill which seeks to tighten rules on issues ranging from religious teaching, online hate to polygamy