EU agrees on 2050 climate neutrality without Poland
BRUSSELS (Reuters) - European Union leaders agreed on turning their bloc climate neutral by 2050 but left Poland out of the commitment for now, the summit's chairman Charles Michel and diplomatic sources said. 'Agreement on climate neutrality by 2050,' Michel said in a Tweet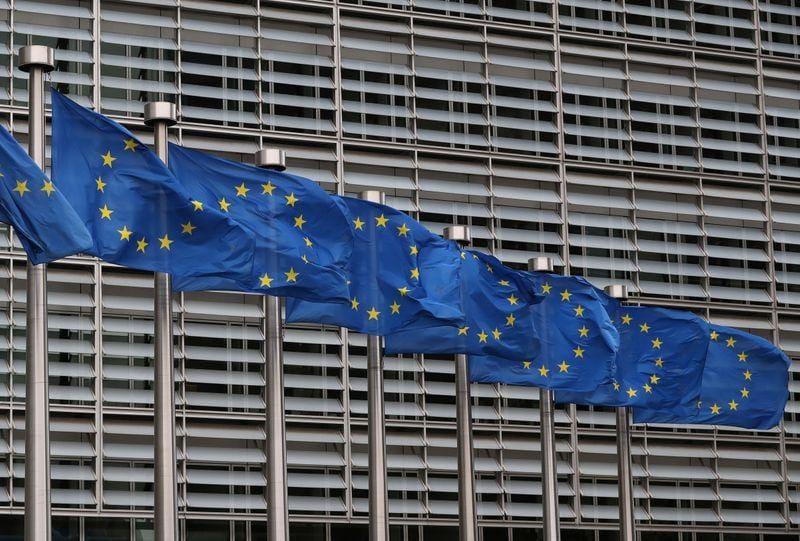 BRUSSELS (Reuters) - European Union leaders agreed on turning their bloc climate neutral by 2050 but left Poland out of the commitment for now, the summit's chairman Charles Michel and diplomatic sources said.
"Agreement on climate neutrality by 2050," Michel said in a Tweet.
For Poland, which held out for hours against the decision, the final decision read, according to sources: "One member state, at this stage, cannot commit (to) this objective as far as it is concerned, and the European (Union) will come back to this in June 2020."
For the Czech Republic, which pushed for a verbatim mention of nuclear energy as an admissible energy source, the decision spells out that some member states may include nuclear in their energy mix, the sources said.
(Reporting by Gabriela Baczynska, Jan Strupczewski, Michel Rose; Editing by Himani Sarkar)
This story has not been edited by Firstpost staff and is generated by auto-feed.
Find latest and upcoming tech gadgets online on Tech2 Gadgets. Get technology news, gadgets reviews & ratings. Popular gadgets including laptop, tablet and mobile specifications, features, prices, comparison.
World
(Reuters) -Moderna Inc said on Monday it would produce at least 600 million doses of its COVID-19 vaccine in 2021, up by 100 million doses from its previous forecast, as the United States continues to roll-out the vaccine. The company was working to invest and hire in order to deliver up to 1 billion doses this year, the higher end of its production forecast, it said
World
WARSAW (Reuters) - A skating rink owner in the Polish city of Szczecin believes he has found a way to keep his business open despite coronavirus restrictions - operate as a flower shop instead. His plan is simple - the customer has to purchase access to the flower "warehouse", then chooses from a box of flowers in the middle of the rink. "You can jump, crawl or go on all fours ..
World
By Reuters Staff SANAA (Reuters) - Paralysed and severely malnourished, seven-year-old Faid Samim lies curled up on a hospital bed in the Yemeni capital Sanaa, having barely survived the journey there.  "He was almost gone when he arrived but thank God we were able to do what was necessary and he started improving. He is suffering from CP (cerebral palsy) and severe malnutrition," said Rageh Mohammed, the supervising doctor of the Al-Sabeen hospital's malnutrition ward.