EU agrees 2-billion-euro ammunition plan for Ukraine
Meeting in Brussels, defence and foreign ministers backed an initiative that aims to provide Ukraine with one million shells in the next 12 months as well as replenish EU stocks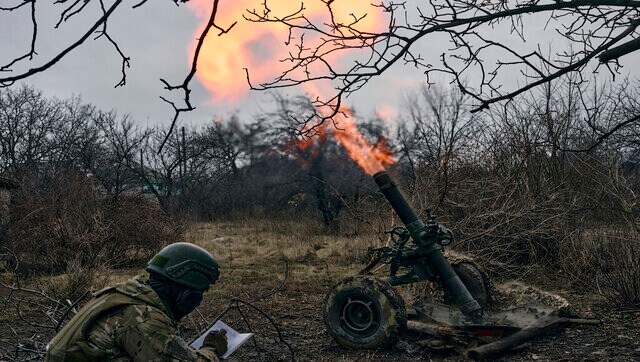 Brussels: European Union ministers agreed Monday on a two-billion-euro plan to raid their own arsenals and jointly purchase desperately needed artillery shells for Ukraine.
Meeting in Brussels, defence and foreign ministers backed an initiative that aims to provide Ukraine with one million shells in the next 12 months as well as replenish EU stocks.
Kyiv has complained that its forces are having to ration firepower as Russia's year-long invasion has turned into a grinding war of attrition.
Ukraine has told the EU it wants 350,000 shells a month to help its troops hold back Moscow's onslaught and allow them to launch fresh counter-offensives later in the year.
German Defence Minister Boris Pistorius said the "starting signal" had been given and promised Ukraine could count on getting a large amount of ammunition this year.
The Ukraine government welcomed the European Union's new armaments initiative.
"We are grateful to the EU for approving a plan to purchase ammunition for Ukraine for 2 billion euro. This is a very strong step to protect European security," the Ukrainian presidential administration's chief of staff Andriy Yermak said on social media.
The first part of the plan commits a further one billion euros ($1.06 billion) of shared funding to try to get EU states to tap their already stretched stocks for ammunition that can be sent quickly.
The second part would see the bloc use another one billion euros to order 155-millimetre shells for Ukraine as part of a massive joint procurement push intended to spur EU defence firms to ramp up production.
How much in stocks?
Buying weaponry together on this scale is a major new step for the EU, which has seen long-standing efforts to work more in unison on defence propelled forward by Russia's war.
Countries wrangled over details, like whether it should be the EU's defence agency or the member states who negotiate the orders and if they should buy only from producers in Europe.
Diplomats said the plan targets sending the first one billion euro's worth of shells to Ukraine by the end of May and signing the joint contracts by the start of September.
But Lithuanian Foreign Minister Gabrielius Landsbergis warned that the ambition to supply one million rounds over the next year was not set in stone.
"It is possible that we might not be able to reach it," he admitted.
After 12 months of eating into their stockpiles, there are questions over how much EU countries can share immediately without leaving themselves vulnerable.
The bloc has already committed a wide range of military support worth 12 billion euros to Ukraine, with 3.6 billion euros from a joint fund used to help cover the costs.
Officials say that, since the Russian invasion last February, 450 million euros from the fund have gone on supplying 350,000 shells to Ukraine.
Key to getting countries to deplete their stocks is convincing them that European industry can step up to produce more.
Ukraine's consumption of ammunition currently far outstrips the amount its Western backers are manufacturing.
'War economy mode'
Brussels said EU firms need to switch to "war economy mode" after scaling back in the years following the end of the Cold War.
The industry complains that governments haven't yet signed the long-term contracts they need to invest in more production lines.
The EU is hoping that placing a mammoth joint order for 155-mm shells will incentivise companies to ramp up their output.
But there are concerns about the supplies of key components such as explosives.
"We are used to production that is for the peacetime and this time we are in war in Europe," Finnish Foreign Minister Pekka Haavisto said.
"This will take time of course, there is also some lack of the materials and so forth."
EU internal market commissioner Thierry Breton visited French firm Nexter Monday as part of a tour of 15 ammunition firms in 11 EU countries aimed at urging them to push ahead.
He said the EU plan was focused on "buying European" and that Brussels was ready to intervene, including with central funds, to help companies up production.
"Increasing industrial capacity is essential," he said.
Read all the Latest News, Trending News, Cricket News, Bollywood News,
India News and Entertainment News here. Follow us on Facebook, Twitter and Instagram.
also read
World
Blinken pointed to Russia's losses on the field and markets in Europe as well as Finland's entrance into NATO
World
"Among the three dead in the Desnianskyi district, there were 2 children (aged 5-6 and 12-13)," the military administration wrote on Telegram
World
The US on Wednesday announced a new $300 million arms package for Ukraine, bringing the total value of US security assistance to Kyiv to $37.6 billion since Russia's February 2022 launch of the invasion