Ethiopia offensive kills 550 'extremists' in Tigray - TV
NAIROBI (Reuters) - Ethiopia's military offensive against forces loyal to the Tigray region's local government have killed 550 'extremists', the state-affiliated Fana broadcaster said on Tuesday. Another 29 members of Tigray's special forces and militia have surrendered in the restive northern region, it added, without mentioning casualties on the side of federal troops. (Reporting by Nairobi newsroom; Writing by Andrew Cawthorne; Editing by Alison Williams)
NAIROBI (Reuters) - Ethiopia's military offensive against forces loyal to the Tigray region's local government have killed 550 "extremists", the state-affiliated Fana broadcaster said on Tuesday.
Another 29 members of Tigray's special forces and militia have surrendered in the restive northern region, it added, without mentioning casualties on the side of federal troops.
(Reporting by Nairobi newsroom; Writing by Andrew Cawthorne; Editing by Alison Williams)
This story has not been edited by Firstpost staff and is generated by auto-feed.
Find latest and upcoming tech gadgets online on Tech2 Gadgets. Get technology news, gadgets reviews & ratings. Popular gadgets including laptop, tablet and mobile specifications, features, prices, comparison.
World
By Jose Sanchez BELIZE CITY (Reuters) - Belize voted on Wednesday for a new prime minister to replace Dean Barrow, who is stepping down after more than a dozen years in charge as the Central American country grapples with an economic slump deepened by the coronavirus pandemic. Barrow's conservative United Democratic Party (UDP) is now in the hands of Patrick Faber, who is battling its traditional center-left adversary, the People's United Party (PUP), to secure a fourth consecutive UDP term in office
World
By Jason Lange and Julia Harte WASHINGTON (Reuters) - Georgia will re-count all paper ballots cast in the Nov. 3 presidential election by hand, the state's top election official said on Wednesday, a mammoth task that must be completed by Nov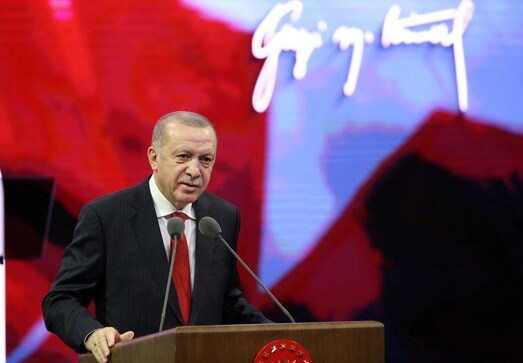 Business
By Nevzat Devranoglu and Ece Toksabay ANKARA (Reuters) - Turkish President Tayyip Erdogan pledged a new economic growth strategy on Wednesday based on stability, lower inflation and international investment, an abrupt shift in rhetorical gears that sparked an rally of up to 4% by the lira.