Engaging with Pakistan: Modi sends strong message by fielding Doval instead of MEA to deal with Islamabad
The Modi government unilaterally called off foreign secretary-level talks with Pakistan last August but has now decided to hold National Security Advisory-level talks, one-notch higher level, as NSA in Indian dispensation enjoys a minister of state rank.
The Modi government unilaterally called off foreign secretary-level talks with Pakistan last August but has now decided to hold National Security Advisory-level talks, one-notch higher level, as NSA in Indian dispensation enjoys a minister of state rank.
Why? What has changed in India-Pakistan context in past ten and a half months? Is the Modi government's Pakistan policy confused and confusing or is there a method behind the sudden uptick in its interest in mending ties with Pakistan even though the ground situation remains just the same? The 10 July summit between Prime Minister Narendra Modi and his Pakistani counterpart Nawaz Sharif in Ufa, Russia has significant implications not only for the two neighbours but also for the two governments. Here we focus on implications for India only while the Pakistan part will be discussed separately.
When Modi had held his first summit meeting with Nawaz Sharif for the first time in New Delhi, soon after becoming prime minister on 26 May 2014, the two had decided that their foreign secretaries would be meeting soon for structured talks. The foreign secretary-level talks were scheduled for August 2014 in Islamabad but unilaterally canceled by India at the eleventh hour as the Modi government was livid over Pakistan's engagement with Kashmiri separatists.
Ten and a half months later, the Modi government has not only decided to re-engage with Pakistan but decided to do that at a higher level of NSA. This is a clever ploy by PM Modi. By keeping the proposed talks with Pakistan, he has clearly taken India's Pakistan policy away from the domain of the Ministry of External Affairs.
It means that under the Modi government India's Pakistan policy will be decided, shaped and choreographed by PMO and National Security Advisor Ajit Doval, not the MEA. In a way, PM Modi has decided to experiment a mechanism in engaging with Pakistan, that is in place for years between India and China on the vexed boundary dispute: the Special Representatives-level talks where the Indian NSA represents the Government of India and has full mandate from the Indian Prime Minister.
In a way, Doval will be a SR (Special Representative) with Pakistan too and PM Modi's point person in dealing with Pakistan. This undoubtedly indicates the ever growing stature of Doval at a time when many ministers in the Modi government are losing sheen. Brajesh Mishra was the only NSA who enjoyed such a massive political clout and the confidence of the then PM Atal Bihari Vajpayee. But then Mishra also held the top job of Principal Secretary to the Prime Minister.
But unlike Mishra, Doval is fully involved in every major policies and decisions of the two premier civil intelligence agencies, Intelligence Bureau (IB) and Research and Analysis Wing (RAW) as well as Military Intelligence (MI). Thus Doval's clout extends not only to PMO but also to crucial ministries like home and defence and now in a big way to the MEA as well.
It is this political and administrative heft of Doval that will make this novel experiment of holding NSA-level talks with Pakistan all the more interesting and a higher chance of success. This is the first time when India and Pakistan will be having formal talks at the NSA level.

The real purpose behind having a new institutionalized mechanism of NSA-level talks with Pakistan is to sift everything from the security and intelligence perspective.

The Modi government has conveyed lot of things with this move. First and foremost, it conveys that India's engagement with Pakistan will be through the security and intelligence prism. After all, that has been the most important area and a tipping point for all governments in India all these decades.
It conveys that the usual diplomatic channel is not enough in dealing with a difficult neighbor like Pakistan. The UPA government too had tried its hand in trying to push a breakthrough with Pakistan in 2006 at the Havanna summit and set up Anti Terror Mechanism as a non-MEA body to deal with Pakistan.
The Manmohan Singh government had also held several 'Intelligence Summits' with Pakistan at that time. But these meetings between the intelligence agencies of the two countries were held covertly and were exploratory in nature. Nothing much came off these efforts and the Manmohan Singh government was forced to stop entertaining hopes of improving relations with Pakistan after the serial terror attacks on Mumbai in November 2008.
Now, the Modi government fielded the most hated man in Pakistan – Doval – for holding talks. The Modi government's decision also conveys that Pakistan will first have to climb the Doval wall before Modi calibrates his Pakistan policy in view of his possible maiden visit to Pakistan next year for SAARC summit.
If even this route does not succeed with Pakistan, nothing else will.
Politics
With all leaders who could pull others with them gone, this victory has placed Mamata Banerjee in a safe seat to rule the state
India
The 80-year-old died at the civil hospital ten days after being admitted following a decline in her condition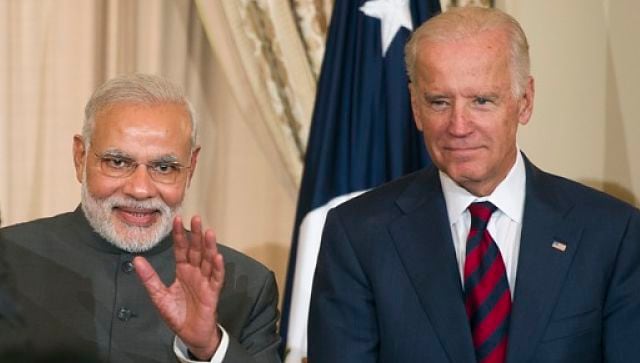 World
The two leaders spoke a day after the US agreed to deploy resources like therapeutics, ventilators, and to identify raw materials to be sent manufacture of Covishield vaccine