Elizabeth Smart says prison release of her captor poses danger
By Makini Brice (Reuters) - Elizabeth Smart, the Utah woman whose kidnapping as a 14-year-old drew national attention to the issue of crimes against children, said in an interview that the release of one of her kidnappers on Wednesday posed a danger to the public. Smart was taken at knifepoint in 2002 from the bed she shared with her sister. A passerby spotted her nine months later when she was walking down the street with her two captors, a homeless street preacher and his wife, and called police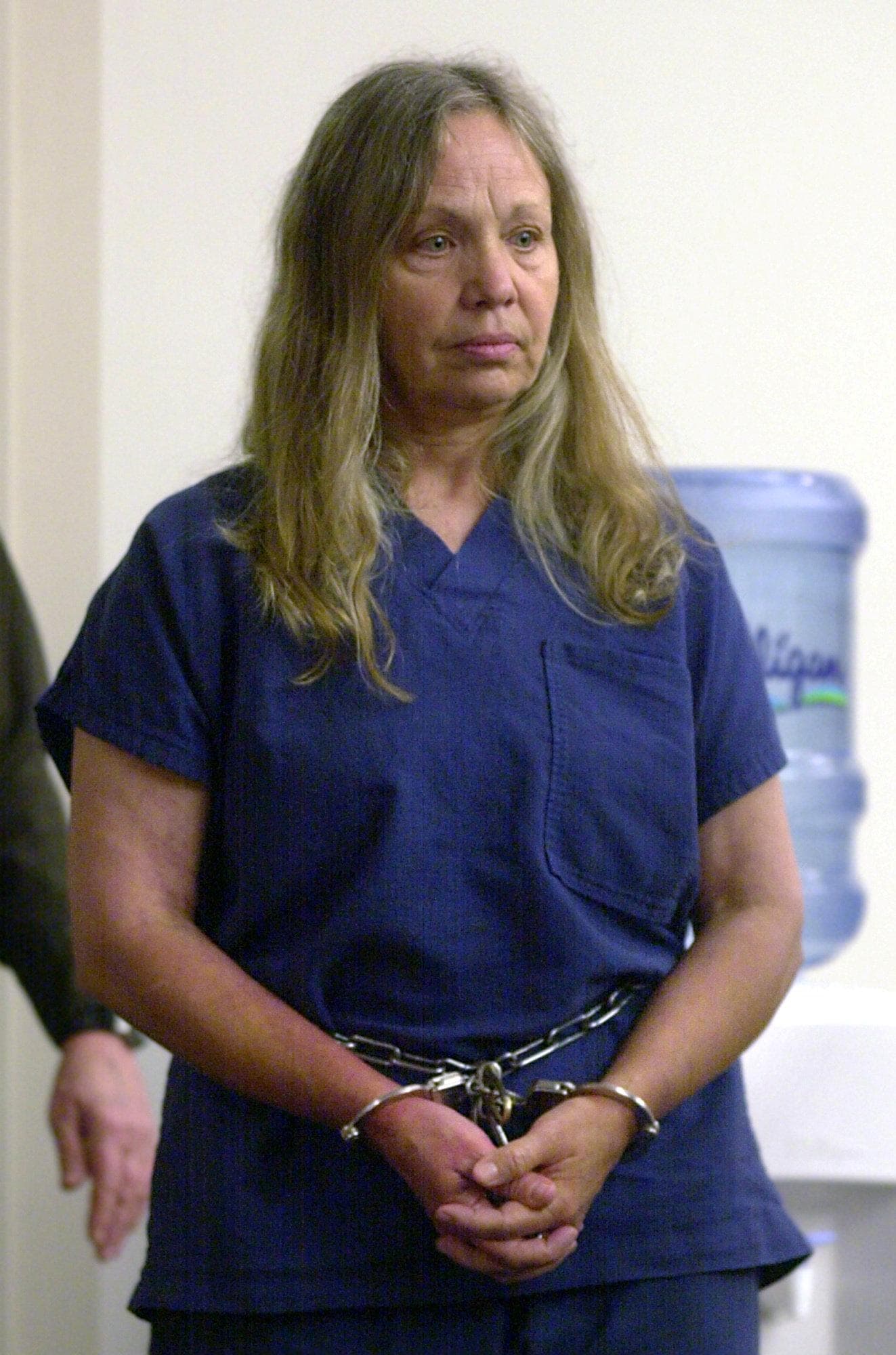 By Makini Brice
(Reuters) - Elizabeth Smart, the Utah woman whose kidnapping as a 14-year-old drew national attention to the issue of crimes against children, said in an interview that the release of one of her kidnappers on Wednesday posed a danger to the public.
Smart was taken at knifepoint in 2002 from the bed she shared with her sister. A passerby spotted her nine months later when she was walking down the street with her two captors, a homeless street preacher and his wife, and called police.
One of Smart's captors, Brian David Mitchell, was sentenced to life imprisonment.
His wife Wanda Barzee, 72, was released on Wednesday after serving 15 years in prison for kidnapping and unlawfully transporting a minor.
Barzee had been scheduled to be in prison until 2024 but was released after prison officials recalculated her sentence to account for time already served before going to state prison.
"I do believe she's still a danger ... I am very concerned for the community, for the public, as much as I am for myself," Smart, now 30, said in an interview with "CBS This Morning" that aired on Tuesday and Wednesday.
Barzee was released at 8 a.m. MDT (1400 GMT), according to news media reports.
A lawyer for Barzee, Scott Williams, said in a statement that it was "unfair and counterproductive" to label Barzee as dangerous.
"There is no reliable evidence to support speculation that Ms. Barzee presently poses a threat of any kind to the community in which she resides, or any particular person," Williams said.
He said Barzee cannot contact the Smart family or Mitchell.
Greg Johnson, administrative coordinator for the Utah Board of Pardons and Parole, said she will be supervised by U.S. Probation and Pretrial Services for five years.
In the interview, Smart described Barzee, who she said would encourage Mitchell to rape her, as "evil and twisted." She characterized an apology letter Barzee wrote years ago as part of a plea deal as insincere.
Despite her concerns, Smart said she had forgiven her captor and moved on. She is married with two children and expecting a third, and has become an advocate for preventing the sexual abuse and exploitation of children.
(Reporting by Makini Brice in Washington; editing by Joseph Ax and Jonathan Oatis)
This story has not been edited by Firstpost staff and is generated by auto-feed.
World
BAGHDAD (Reuters) - Rockets hit near U.S. forces and contractors in Iraq on Wednesday, including an air base north of Baghdad and a military base at Baghdad International Airport, the Iraqi army and security officials said. The army reported at least three rockets hit Balad air base, where U.S
World
By Silvia Ognibene and Silvia Aloisi FLORENCE, Italy (Reuters) -Italian police have arrested a Chinese couple accused of running a leather goods business which exploited immigrant workers it employed to make handbags for a Burberry supplier, according to an arrest warrant seen by Reuters. Tax police in Florence said in a statement that the two Chinese nationals were arrested on Wednesday as part of an investigation into alleged labour exploitation and tax fraud and that restrictive measures had been imposed on two other family members, including a ban on them leaving Italy
World
WASHINGTON (Reuters) - The United States on Wednesday blacklisted four Nicaraguans, including a daughter of President Daniel Ortega, as Washington warned it would continue to use diplomatic and economic tools against members of the leftist government engaged in repression. The U.S. State Department called on Ortega to release detained presidential candidates as well as other civil society and opposition leaders arrested over the past week in what Washington called "an increasing wave of repression." "There are costs for those who are complicit in the regime's repression.