Eleven Venezuela diplomats in U.S. defect from Maduro since last month: official
WASHINGTON (Reuters) - Eleven Venezuelan diplomats in the United States have defected from President Nicolas Maduro's government since opposition leader Juan Guaido declared himself interim president last month, a representative of Venezuela's opposition said on Thursday. Gustavo Marcano, senior aide to the Venezuelan opposition's envoy to Washington, told reporters that Maduro's diplomatic network in the United States had ceased to function and said the opposition was working to restore consular services in the United States. (Reporting By Matt Spetalnick and Luc Cohen; Editing by Sonya Hepinstall)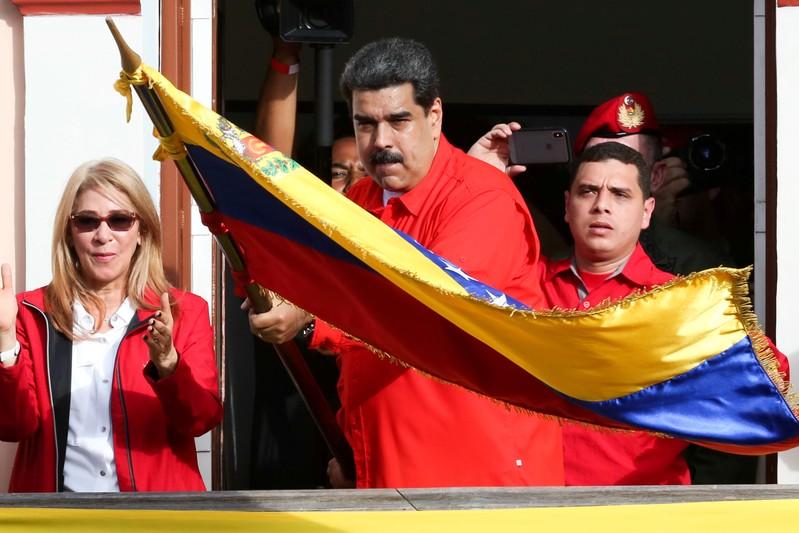 WASHINGTON (Reuters) - Eleven Venezuelan diplomats in the United States have defected from President Nicolas Maduro's government since opposition leader Juan Guaido declared himself interim president last month, a representative of Venezuela's opposition said on Thursday.
Gustavo Marcano, senior aide to the Venezuelan opposition's envoy to Washington, told reporters that Maduro's diplomatic network in the United States had ceased to function and said the opposition was working to restore consular services in the United States.
(Reporting By Matt Spetalnick and Luc Cohen; Editing by Sonya Hepinstall)
This story has not been edited by Firstpost staff and is generated by auto-feed.
Find latest and upcoming tech gadgets online on Tech2 Gadgets. Get technology news, gadgets reviews & ratings. Popular gadgets including laptop, tablet and mobile specifications, features, prices, comparison.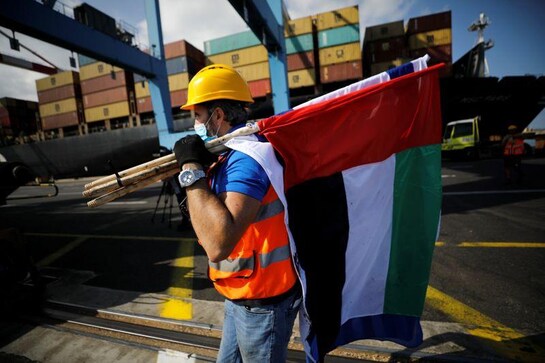 Business
By Rami Amichay HAIFA, Israel (Reuters) - The ship-to-shore crane paused above the cargo ship just arrived from Dubai, then set its load down on the pier in Israel.
Business
By Noor Zainab Hussain, Carolyn Cohn and Ludwig Burger LONDON/FRANKFURT (Reuters) - The world is racing towards a vaccine in record time, stirring public concerns about safety to the extent that nine leading developers have felt compelled to issue a pledge to uphold scientific standards and testing rigour. Yet, while more than 40 experimental COVID-19 vaccines are being tested on humans, the insurance companies with decades of experience in assessing the risks of clinical trials don't see anything to be unduly concerned about.
Business
By Huw Jones LONDON (Reuters) - The European Union's securities watchdog said it expects to make a statement soon on where shares listed in the bloc must be traded after Britain's full departure from the European Union in December.