Egypt's Sisi opens power stations in state development drive
CAIRO, Egypt (Reuters) - Egyptian President Abdel Fattah al-Sisi on Tuesday opened three new power stations built at a total cost of 6 billion euros ($7 billion) as part of the Arab country's development drive. Acute power shortages in the years immediately following Egypt's 2011 uprising led to frequent summer blackouts and cuts to industrial output, but the new projects initiated in 2015 are part of an 8 billion euro deal to supply gas and wind power plants to boost electricity generation by 50 percent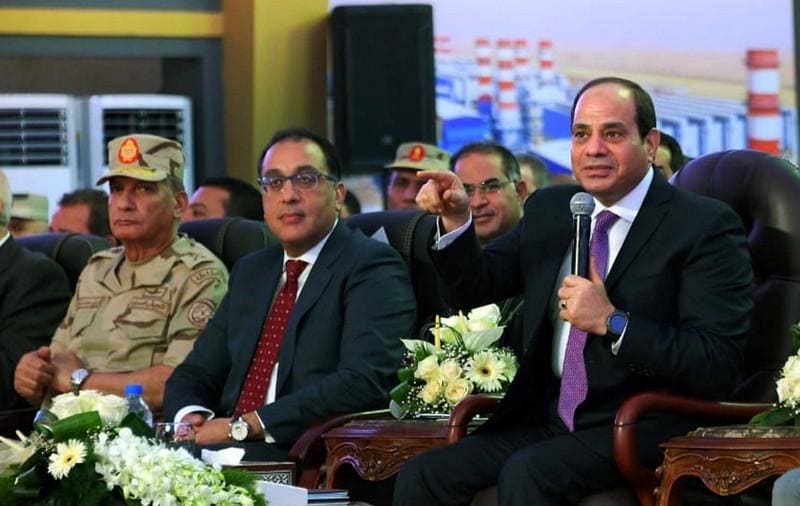 CAIRO, Egypt (Reuters) - Egyptian President Abdel Fattah al-Sisi on Tuesday opened three new power stations built at a total cost of 6 billion euros ($7 billion) as part of the Arab country's development drive.
Acute power shortages in the years immediately following Egypt's 2011 uprising led to frequent summer blackouts and cuts to industrial output, but the new projects initiated in 2015 are part of an 8 billion euro deal to supply gas and wind power plants to boost electricity generation by 50 percent.
Attending the unveiling of the gas-powered station in the administrative capital, a new city being built as the future government seat east of Cairo, Sisi praised Egypt's ability to meet the electricity needs of the country's population of nearly 100 million.
"Today is a day of hope," Sisi said. "We have come a long way in one of the most important elements of building and development in the state."
The 4,800 megawatt (MW) plant was one of two built in a joint venture between Siemens and Egypt's Orascom Construction, Orascom said in a statement, adding that the second project at Burrulus, in the Nile Delta, had generation capacity of 9,600 MW.
Sisi also unveiled a third gas-powered power station in Beni Suef, 110 kms (68 miles) south of Cairo. That plant also has capacity of 4,800 MW, sufficient to cover the needs of 15 million people, according to the state-run al-Ahram newspaper.
Sisi also opened one of the world's largest wind farms, built at a cost of 12 billion Egyptian pounds ($673 million). State media said the Gebel el-Zeit station, located in the Red Sea province, has capacity of 580 MW.
Egypt aims to meet 20 percent of its energy needs from renewable sources by 2022 and up to 40 percent by 2035. Renewable energy currently covers only about 3 percent of Egypt's needs.
($1 = 0.8551 euros)
($1 = 17.8400 Egyptian pounds)
(Reporting by Mohamed el-Sherif; Writing by Sami Aboudi; Editing by David Goodman)
This story has not been edited by Firstpost staff and is generated by auto-feed.
Find latest and upcoming tech gadgets online on Tech2 Gadgets. Get technology news, gadgets reviews & ratings. Popular gadgets including laptop, tablet and mobile specifications, features, prices, comparison.
World
MOSCOW (Reuters) - Russian President Vladimir Putin said on Wednesday he had noted what he called "sharp anti-Russian rhetoric" from U.S. Democratic presidential candidate Joe Biden, but that he had been encouraged by Biden's comments on arms control. Putin, in comments on state television ahead of the U.S.
World
By John Irish and Robin Emmott PARIS/BRUSSELS (Reuters) - France and Germany said on Wednesday they would propose European Union sanctions against Russian individuals after receiving no credible answers from Moscow over the poisoning of Kremlin critic Alexei Navalny with a nerve agent. Several Western governments have said Russia, which has denied accusations by Navalny that it was involved in the poisoning, must help in investigations or face consequences. The decision and speed with which Europe's two main powers agreed to push ahead with sanctions suggests a hardening of the bloc's diplomacy towards Moscow.
World
By Steve Holland WASHINGTON (Reuters) - U.S. President Donald Trump, under coronavirus quarantine in the White House and restricted from traveling, is seeking ways to put a spark back in his struggling re-election bid and get behind his desk in the Oval Office with four weeks left until Election Day.