EgyptAir Flight MS804 downed: Where and when will the next air murder take place?
No one can second guess what happened to EgyptAir Flight 804 but an A320 does not stop flying mid-air unless someone interferes with the crew or controls.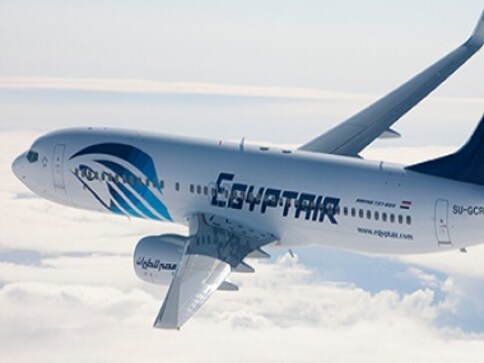 No one can second guess what happened to EgyptAir Flight 804 – the latest bruise to civil aviation. The only thing one can say for sure is that an aircraft like the A320 does not stop flying mid-air unless someone interferes with the crew or the controls. Accidents take place on landings and take-offs, not at cruising altitudes. The odds of both engines flaming-out simultaneously are less than that of you being hit by lightning.
It is natural to look at the flight deck crew first, to see if pilot error and the human factor played a role. We always do that because often enough – in most countries – that is the easiest way of shrugging away from maintenance and security glitches, and government responsibility. After all, what can we do if the pilot made a mess of things, that's a global risk.
No, it is not. This is a cop out and is very unfair. Pilots do not crash their planes. They do their best to get out of a crisis situation.
In the case of EgyptAir 804, with no Mayday warning or indication of malfunction, one can assume that the aircraft entered a catastrophic frame – that means that the crew were incapacitated, and were unable to even punch-in 7700, the emergency code.
After congratulating the Egyptian authorities for not ruling out an act of terror in the face of adversity, every nation should wake up to the fact that you do not need the caricatures of the 1970s brand of terrorists – with bandanas and weapons – as guides for upping airport and aircraft safety. Aircrafts can be taken over with ease – with just a hatpin, a pen, a serving knife, or a fork.
I am not trivialising things, but people who are ready to die don't need guns, they have options ranging from non-combatant hostages to mere threats. We will all be intimidated.
And let's be brutally honest. Aviation has a weak and vulnerable underbelly. An aircraft moves from competent airports to inept airports to farcical airports. There are more red starred airports (dangerous and inefficient) on the aerial map than orange (adequate).
That gives us a very good idea of how easy it is to duck security. There is only one defence left and that is for nations, who have multi-laterals, to share information and data on the thousands of 'suspicious' individuals who are on their lists, but often kept secret.
Unless there is a global 'no-fly' list and a real time sharing of information aided by the presence of profilers at airports and computers on a 24/7 'Be On The Lookout' trawling of all passengers and catering, cleaning and ground crews with access to aircrafts, there will invariably be someone who will wriggle through our relatively pathetic safety nets.
It can only be done if political hostility does not come in the way. Aviation is without frontiers, yet, all those who are involved in it continue to work for most part in their watertight compartments, unwilling or under orders not to share intelligence with other blocs which may be politically inimical to them.
Does it make sense to fly to these 'hostile' territories, and allow the safety parameters to be held at ransom because of political demands? Yet carriers do it every day.
Profiling may come off as ugly, racist and prejudiced. It is a tag that has been abused but it is our only friend.
Ask the next of kin of those on that ill-fated flight how they would feel if people at Paris had allowed a motley number of individuals from different countries where terrorism is rife to get on board and not noticed a pattern; why should they?
Exactly the point. The time is coming when we will need to 'watch' for the signs; drug lords, psychotics, alcoholics, terrorists, ex-cons with a history of violence, same difference.
Air security has to go hi-tech – not just with stopping liquids and lighters in hand bags but by adding to that sanitising process a new dimension of electronic and professional surveillance across the board – at the airport and on the flight. All cabin crew should be trained in spotting the unusual. Kinesic studies should be mandated because body language is eloquent.
Aircrew and airlines know that they are vulnerable. Time to do something serious about it. We don't want more victims like Flight 804.
Explainers
Bilaspur authorities demanded that journalists produce 'character certificates' before they are issued passes, which allow them to cover Prime Minister Narendra Modi's rally and meet tomorrow. The notice was withdrawn after outrage from the media and attacks from the Opposition
Explainers
The temple is located in Dubai's Jebel Ali neighbourhood, also known as 'Worship Village', with several churches and the Guru Nanak Darbar Gurudwara nearby. It will be open from 6:30 am to 8 pm and can accommodate around 1,200 worshippers every day
Explainers
This is the first time China has installed a fixed jacket, a structure pinned to the seafloor to support offshore oil and gas production facilities, at a water depth of nearly 300 metres