EgyptAir: Submarine to hunt for crashed flight's black box
Egypt has mobilised a robot submarine in the hunt for the black box of the EgyptAir plane that had crashed over the Mediterranean, with 66 people aboard
Cairo: Egypt has mobilised a robot submarine in the hunt for the black box of the EgyptAir plane that had crashed over the Mediterranean, with 66 people aboard.
President Abdel Fattah al-Sisi said on Sunday that underwater equipment from Egypt's offshore oil industry was sent over to search for the black box recorders, reported Xinhua news agency.
He said, "They have a submarine that can reach 3,000 metres under water."
Apart from the submarine, ships and planes from Britain, Cyprus, France, Greece and the United States were also combing through the sea off the Egyptian port of Alexandria.
On Friday, the Egyptian armed forces said they found some personal belongings and remains of the victims as well as the debris of the EgyptAir plane in the Mediterranean, 290 km north of Alexandria.
However, the black boxes, critical to determine the cause of the crash, remained missing.
Al-Sisi said the cause of the crash is yet to be established. "All assumptions are possible. Reaching the reasons behind the plane crash takes long time... we will announce the results once we finish investigating," he said.
On Thursday, EgyptAir said that Flight MS804, an Airbus A320, disappeared from radar screens en route from Paris to Cairo at 2.45 am Cairo time (0045 GMT).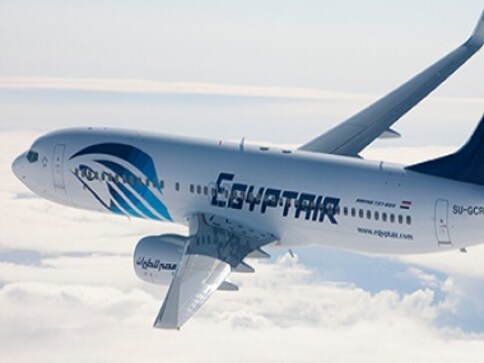 World
No one can second guess what happened to EgyptAir Flight 804 but an A320 does not stop flying mid-air unless someone interferes with the crew or controls.
World
French authorities opened a manslaughter inquiry on Monday into the May crash of an EgyptAir plane that killed 66 people, saying there is no evidence so far to link it to terrorism.