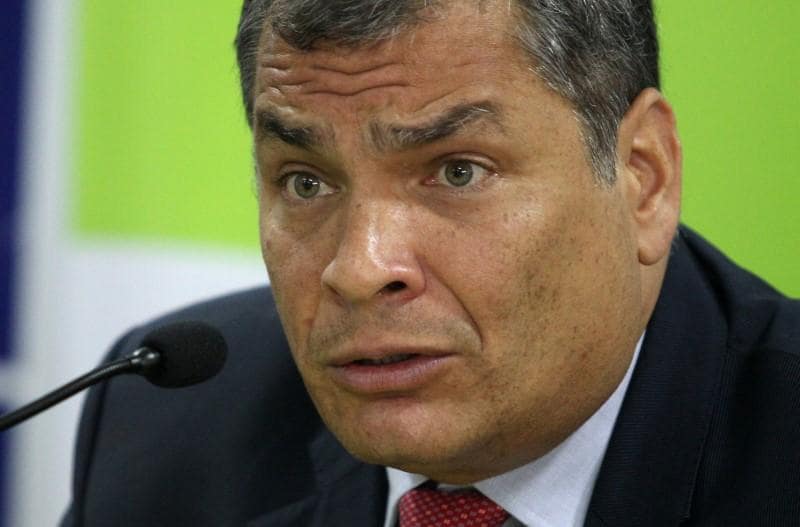 BRUSSELS (Reuters) - The former president of Ecuador Rafael Correa has requested asylum in Belgium, national news agency Belga said on Thursday, citing sources close to the matter.
Correa, who has been living in Belgium after governing Ecuador for a decade, has been embroiled in a legal battle with Ecuadorean prosecutors pursuing a kidnapping case. In July, a judge in Quito ordered Correa's arrest.
(Reporting by Alastair Macdonald; Editing by Foo Yun Chee)
This story has not been edited by Firstpost staff and is generated by auto-feed.
Updated Date: Nov 09, 2018 00:06 AM