Ease of Doing Business: PM Modi should junk Gujarat model to improve India's poor rankings
Reasons for the inability to significantly increase India's ranking in the Index can be found in the assumption that the system of governance which worked successfully in Gujarat, can be replicated at the Centre.
India's marginal improvement by one rank, in the World Bank's report on Ease of Doing Business for 2017 is more important from the perspective of Prime Minister Narendra Modi's politico-economic image as a leader with the capacity to galvanise the economy.
Even though experts opined that there was no reason for India to "fret" over the failure to register a sharp rise in its ranking, the disappointing report will take away a significant claim from the list of achievements, Modi publicised in his speeches and interactions.
In his keynote address at the 41st AGM of the US-India Business Council at Washington DC during his bilateral visit to America in June this year, Modi claimed: "We have taken major steps to increase the 'Ease of Doing Business' and have already begun climbing steeply in the global rankings." Earlier at that inauguration of Make in India Week, Mumbai, in February 2016 the Prime Minister declared that his government had already "laid all round emphasis on Ease of Doing Business. In the manufacturing sector, we have taken decisive steps to simplify processes and rationalize provisions. This includes licensing, cross-border trade, security and environmental clearances." He added: "States are now in healthy competition to provide ease of business and infrastructure linkages."
While he was chief minister of Gujarat, the famed single-window clearance system was a key element in the projection of Modi's transformation from Hindu Hriday Samrat to Vikas Purush. In the run-up to Lok Sabha polls, the strides made by businesses in the state and the resulting rise in growth was cited as a primary reason for people to vote for the BJP. His promises included transforming India on the lines of Gujarat. Since becoming Prime Minister and even since the first report was released last year, Modi in several public meetings cited the success last year as an indication of his regime being on the right track.
At his monthly interaction with top officials on 26 October at this sixteenth interaction through PRAGATI, Modi asked chief secretaries and secretaries to study the report and analyse potential areas where further improvement is possible. In line with his approach of setting deadlines for tasks, Modi asked for the reports from the responsible officers within a month delegating the task of reviewing these to the cabinet secretary.
Modi's urgency is in contrast to the public posture of the government as evident in Commerce Minister Nirmala Sitharaman's slightly combative posture seen in a tweet in reply to criticism. She responded: "No applause, nor is there place for cynicism. Systemic reforms will go on. States too are engaged in this. Sorry, nothing dodgy about this." But the clear indication to officials that the World Bank report is not to be taken lightly demonstrates the importance Modi places to it in terms of the capacity to damage his image as an ace administrator with the ability to get things done.
https://twitter.com/nsitharaman/status/790967841033814016
Scrutiny of the World Bank report points to the need for structural changes in the bureaucratic system that is responsible for roadblocks in the path of businesses. The only parameter on which India has made a significant stride is on the electricity front where India rises from 51 in 2016 to 26, a quantum jump by any yardstick. It is pertinent to recall that power sector reforms were Modi's hallmark in Gujarat, having identified very early in his tenure as chief minister that providing 24x7 electricity will take him long when it came to earning the goodwill of the common people. Reforms in power are a key thrust area of the Modi regime and have been benefited by a minister who is considered as among the proactive ones in the team.
Other areas of "good news" among the ten parameters on which Work Bank bases its report are in creating a system to enforce contracts (six ranks), ease of registering property (two ranks) trade across borders (one rank). "Bad news" comes in the form of a further slide on these parameters: staring a business, protecting minority investors, getting credit, dealing with constructions permits and resolving insolvency. In India, the word 'minority' raises eyebrows for political reasons but in this context, it involves transparency of transactions and shareholders' ability to sue officers and directors for misconduct, issues that would be of concern to the electoral base of Modi.
Reasons for the inability to significantly increase India's ranking in the Index can be found in the assumption that the system of governance which worked successfully in Gujarat, can be replicated at the Centre. As a result, the PMO has become a behemoth and functions in a manner that the all-pervading CMO ran from Gandhinagar. But while this tactic was a success in none-too-large a state, chances of a similar strategy working in a system where there are greater democratic checks and balances are not high. The failure to significantly improve the country's ranking is a pointer to the strategic error and at the almost midway point of Modi's regime, it is time to initiate corrective steps. How he makes amends will determine if the claim on improving ease of doing business can make a return to his list of achievements or not.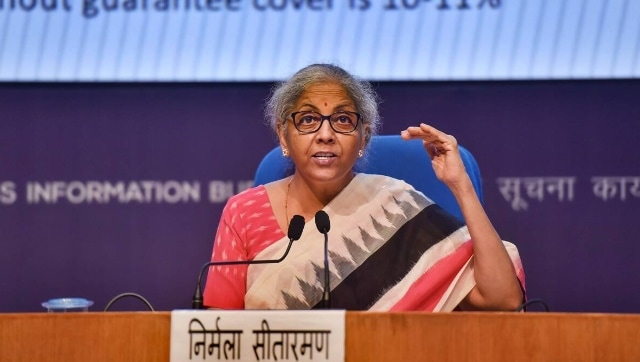 Business
Tax rate on Amphotericin B, Tocilizumab was cut to 'Nil', while Remdesivir and Heparin was reduced to five percent in June 2021.
India
The ministry said the tanks would ensure effortless mobility in all terrains, besides precise target engagement during day and night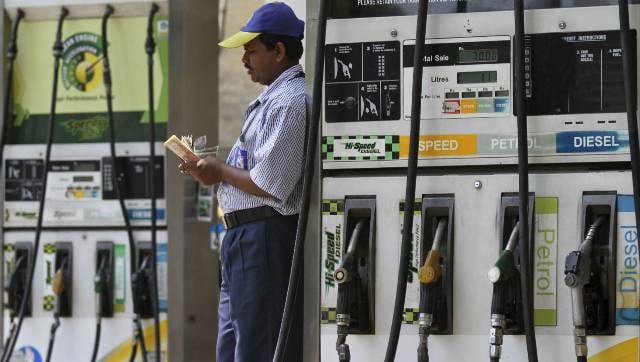 Business
GST is being thought to be a solution for the problem of near-record high petrol and diesel rates in the country