Earthquakes between 4.1 and 6.2 magnitude hit Pakistan, Afghanistan and Nepal
Earthquakes of varying magnitudes struck Pakistan, Afghanistan and Nepal on Sunday night.
Earthquakes of varying magnitudes struck Pakistan, Afghanistan and Nepal on Sunday night.
A powerful 6.2-magnitude earthquake on Sunday night shook the Pakistani capital of Islamabad and north-western areas of the country though there were no reports of casualties.
The magnitude was recorded at 6.2 on the Richter scale by Pakistan Meteorological Department while the US Geological Survey (USGS) put it at 5.9.
The epicentre of the quake was 86 kilometres deep and located somewhere in the border area of Afghanistan and Tajikistan, Geo news reported.
It was felt in most of the areas of Khyber-Pakhtunkhwa and Punjab provinces.
The quake was felt in Muree, Islamabad, Rawalpindi, Lahore, Faisalabad, Jehlum, Sialkot, Vihari, Sahiwal, Kasur, Sargodha, Bhakkar and Shaikhupura.
The tremors also rocked Peshawar, Mansehra, Shangla, Swat, Nowshehra, Dirbala and adjoining areas.
Panic-gripped people came out of their houses to take shelter in open especially in Khyber-Pakhtunkhwa province where strong tremors was felt.
According to local media, several houses were damaged in Swat valley.
There were no reports of casualties so far.
The earthquake comes nearly a month after a powerful 7.5 magnitude earthquake jolted Pakistan and northeastern Afghanistan on 26 October, killing nearly 300 people.
A 5.9-magnitude quake struck northern Afghanistan on Sunday, the US Geological Survey said.
The tremor struck 22 kilometres southwest of Ashkasham, 300 kilometres northeast of the Afghan capital Kabul, at a depth of 92.4 kilometres. There were no immediate reports of damage or casualties.
A mild earthquake measuring 4.1 magnitude on the Richter scale on Sunday jolted western Nepal.
According to the National Seismological Center (NSC) the quake hit the region at 12:41 pm local time, with epicentre in Myagdi district, about 350 kilometres west of Kathmandu.
A total 408 aftershocks with 4 or more magnitude have been recorded over the past 100 days following the 25 April earthquake that left nearly 9,000 people dead.
Agencies
Find latest and upcoming tech gadgets online on Tech2 Gadgets. Get technology news, gadgets reviews & ratings. Popular gadgets including laptop, tablet and mobile specifications, features, prices, comparison.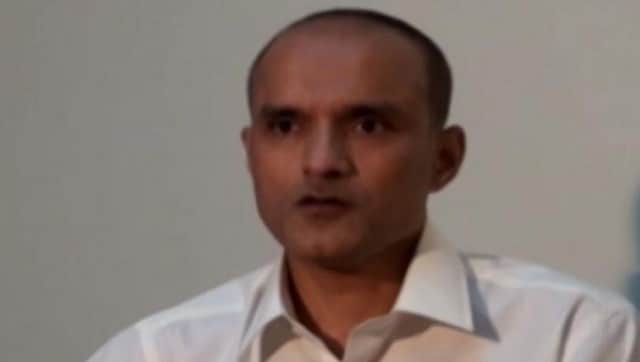 World
Jadhav, a 50-year-old retired Indian Navy officer, was sentenced to death by a Pakistani military court on charges of espionage and terrorism in April 2017
World
Following a battle that started on Sunday and continued till Monday afternoon, Afghan security forces seized a prison which is holding hundreds of Islamic State militants
World
Police said Matiullah Jan was last seen outside a government school in Islamabad on Tuesday morning. An Islamabad police spokesperson said that they are investigating the case.