Earthquake of magnitude 6.0 strikes Mexico; no reports of damage or casualties yet
An earthquake of magnitude 6.0 shook Mexico at 10.56 am local time on Saturday.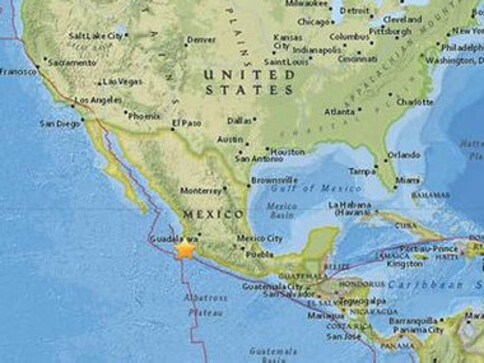 An earthquake of magnitude 6.0 shook Mexico at 10.56 pm (local time) on Friday. There are no reports of any damage or casualties yet, said Luis Felipe Puente, head of Mexico's Civil Protection agency, on Twitter.
The epicentre of the earthquake was approximately 88 kilometres west-southwest off the coast of Cihuatlan in  Mexico's Jalisco state at a depth of 24.8 kilometres, according to the United States Geological Survey.
Puente said the tremors were not too strong and were only lightly felt. The Civil Protection agency said it will continue to monitor the situation.
In September 2017, 248 people died in Mexico City after a quake of magnitude 7.1 occurred.
In February, too, an earthquake of magnitude 7.2 struck Mexico's southern Pacific coast. Although there were no casualties from the tremors, the strong quake could be felt even 362 kilometres away in Mexico City, The New York Times reported.
Mexico is no stranger to earthquakes as it falls in the 'Pacific Ring of Fire' — a region that experiences intense seismic and volcanic activity. Around 80% of the earthquakes globally occur in the Ring of Fire, said Hongfeng Yang, a seismologist at the Chinese University of Hong Kong, in a report by CNN.
More details awaited.
World
The day is a part of a project named 'Athletics for a Greater World' which was initiated by World Athletics, formerly known as International Amateur Athletics Federations (IAAF)
World
The coordinator of Civil Protection in Ahome, Omar Mendoza Silva blamed the boat captain for approaching too close to the animal and doubted that the whale might feel harassed by the proximity of the boat.
Sports
India's tally currently stands at 14 medals, including eight gold and six silver.