Earthquake measuring 6.4 on Richter Scale strikes off eastern Indonesia; tsunami alert lifted by authorities
A 6.4 magnitude earthquake struck off eastern Indonesia in the early hours on Monday, triggering a brief tsunami alert that was swiftly lifted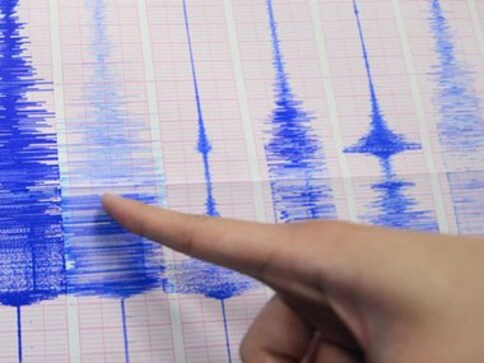 Jakarta: A 6.4 magnitude earthquake struck off eastern Indonesia in the early hours on Monday, triggering a brief tsunami alert that was swiftly lifted, according to seismic monitoring organisations.
The quake struck deep at some 171 kilometres below the surface of the earth in the Banda Sea, the US Geological Survey said.
A tsunami alert was initially triggered by the Indian Ocean Tsunami Warning and Mitigation System (IOTWMS).
However IOTWMS followed up with a second bulletin that said there was "no threat to countries in the Indian Ocean".
The quake's epicentre was located in a sparsely inhabited part of the Banda Sea, 222 kilometres northwest from Indonesia's Tanimbar Islands and 380 kilometres from Ambon, the capital of Maluku province.
A similar 6.1 magnitude quake hit close to Monday's epicentre on 26 February and caused no damage.
Indonesia sits on the so-called Pacific Ring of Fire, a seismic activity hotspot.
It is frequently hit by quakes, most of them harmless.
However the archipelago remains acutely alert to tremors that might trigger tsunamis.
In 2004, a devstating tsunami triggered by a magnitude 9.3 undersea earthquake off the coast of Sumatra killed 2,20,000 people in countries around the Indian Ocean, including 168,000 in Indonesia.
science
Seabird breeding productivity depends on food resources available and are sentinels of change in marine ecosystems.
science
Waves have enough energy that every metre of coastline could power around five average homes and more during storms.
Entertainment
McDonald's recently collaborated with the K-Pop band to launch a limited-edition meal, days ahead of the group's eighth anniversary.