Earthquake measuring 5.2 on Richter scale hits Nepal's Dolakha district; no injuries, damages reported
An earthquake, measuring 5.2 on the Richter scale, hit Nepal's Dolakha distric on Friday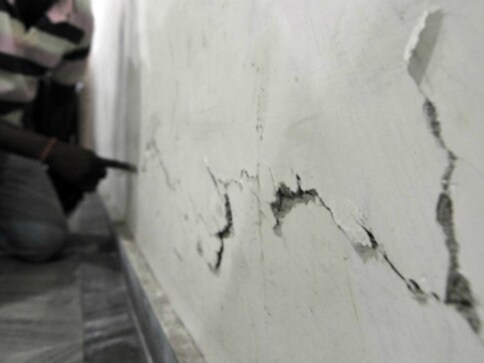 Kathmandu: A moderate intensity earthquake, measuring 5.2 on the Richter scale, hit Nepal's Dolakha district on Friday, which seismologists said was an aftershock sequence of 2015 Gorkha earthquake.
The tremor was felt at 8.36 am (local time) and its epicentre was about 10 kilometre below the surface and located around 160 kilometre North-East from Kathmandu, the country's seismological department said.
The tremors were also felt in adjoining districts and Kathmandu Valley.
There was no immediate reports of any damage or casualty. The 7.8 magnitude earthquake that rocked Nepal in April 2015 is also known as the Gorkha earthquake. About 9,000 people lost their lives while nearly 22,000 were injured in the tremor.
So far, 487 aftershocks of magnitude 4 or more have been experienced since Nepal was hit by a 7.8 magnitude earthquake in April 2015
Find latest and upcoming tech gadgets online on Tech2 Gadgets. Get technology news, gadgets reviews & ratings. Popular gadgets including laptop, tablet and mobile specifications, features, prices, comparison.
World
Nepal police found the bodies of about 100 trekkers and villagers buried in an avalanche set off by last month's devastating earthquake.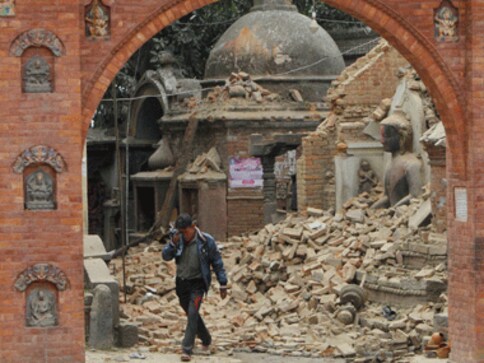 India
Racing against time, rescuers on Sunday waded through tonnes of rubble of flattened homes and buildings in Nepal to look for survivors of the earthquake that has killed over 2,350 people, including five Indians, and left more than 6,000 others injured.
World
Four mild tremors jolted Nepal early on Thursday, a month after a devastating earthquake ravaged the country and killed nearly 9,000 people.