Earthquake measuring 5.2 on Richter scale hits Nepal's Dolakha district; no injuries, damages reported
An earthquake, measuring 5.2 on the Richter scale, hit Nepal's Dolakha distric on Friday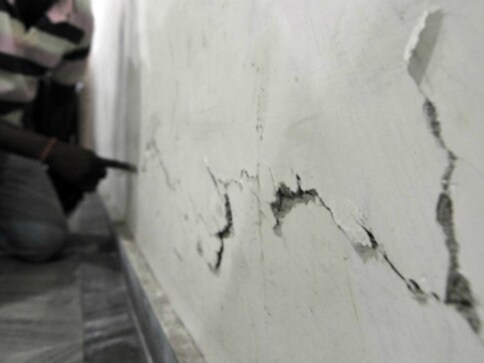 Kathmandu: A moderate intensity earthquake, measuring 5.2 on the Richter scale, hit Nepal's Dolakha district on Friday, which seismologists said was an aftershock sequence of 2015 Gorkha earthquake.
The tremor was felt at 8.36 am (local time) and its epicentre was about 10 kilometre below the surface and located around 160 kilometre North-East from Kathmandu, the country's seismological department said.
The tremors were also felt in adjoining districts and Kathmandu Valley.
There was no immediate reports of any damage or casualty. The 7.8 magnitude earthquake that rocked Nepal in April 2015 is also known as the Gorkha earthquake. About 9,000 people lost their lives while nearly 22,000 were injured in the tremor.
So far, 487 aftershocks of magnitude 4 or more have been experienced since Nepal was hit by a 7.8 magnitude earthquake in April 2015
World
Political observers closely watching the elections have predicted a hung parliament and a government that is unlikely to provide the required political stability in Nepal
World
Deuba secured 25,534 votes against his nearest rival Sagar Dhakal, 31, an independent candidate who received 1,302 votes. Deuba has never lost any parliamentary election in the five decades of his political career
World
A party needs at least 138 seats to form a majority government in the 275-member House of Representatives. However, without a clear winner, political instability could persist in Nepal as it faces slowing economic growth and rising inflation