E-cigarettes could cut smoking-related deaths by 21 percent: study | Reuters
E-cigarettes could lead to a 21 percent drop in deaths from smoking-related diseases in those born after 1997, according to a study published in Nicotine & Tobacco Research.
E-cigarettes could lead to a 21 percent drop in deaths from smoking-related diseases in those born after 1997, according to a study published in Nicotine & Tobacco Research.
The study, funded by the National Institute on Drug Abuse, the National Cancer Institute and the Cancer Intervention and Surveillance Modeling Network, found that under most plausible scenarios e-cigarettes and other vapor products have a generally positive public health impact.
Multiple studies have sought to assess the impact of e-cigarettes on public health, with conflicting results. Earlier this year a University of California study of high school students found that those who used e-cigarettes were more than twice as likely to also smoke traditional cigarettes.
The latest study differs from prior ones because it summarizes patterns of use from national data, the authors said. Previous studies have used local data that may have unusual patterns and are not necessarily representative of the whole country.
The study distinguishes between youths who vape who would not otherwise have taken up any nicotine product, and those who vape, who would otherwise have smoked cigarettes. When both those populations are taken into account, the benefit outweighs the harm, according to the study.
Many experts believe there are health benefits for smokers who switch completely to e-cigarettes.
"While the data are still not as clear as we would like, we present the entire picture with national data so we think our estimates are as good as we can get," said David Abrams, executive director of the Schroeder Institute of Tobacco Research and Policy Studies at the Truth Initiative.
Most previous studies count as e-cigarette users anyone who has vaped within the past 30 days. That can include someone who goes to a party and vapes once or twice.
"Those are not the people we are concerned with," David Levy, a professor of oncology at Georgetown Lombardi Comprehensive Cancer Center and the study's lead author said in an interview. "We tried to get an idea of the number of people who progressed to established use."
On May 5, the FDA announced a final rule extending its tobacco authority to include e-cigarettes, pipe tobacco, cigars and hookah. The rule, which becomes effective in early August, requires companies to seek marketing authorization for any tobacco product introduced after Feb. 15, 2007.
Levy and other e-cigarette advocates say excessive FDA regulation could stifle the development of safer products that could more effectively displace cigarettes.
(Reporting by Toni Clarke in Washington; Editing by Andrew Hay)
This story has not been edited by Firstpost staff and is generated by auto-feed.
Find latest and upcoming tech gadgets online on Tech2 Gadgets. Get technology news, gadgets reviews & ratings. Popular gadgets including laptop, tablet and mobile specifications, features, prices, comparison.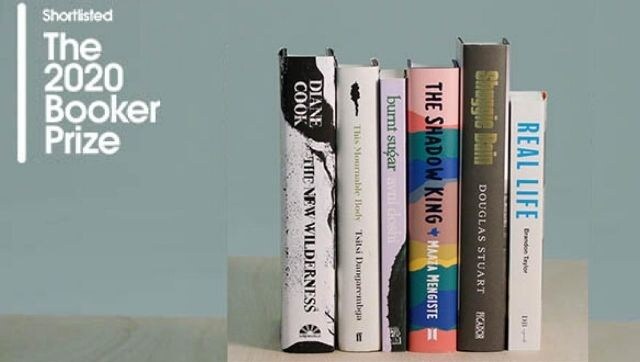 Lifestyle
Of the 13 books long-listed for the award, eight were debut novels out of which four — Diane Cook's The New Wilderness, Avni Doshi's Burnt Sugar, Douglas Stuart's Shuggie Bain and Brandon Taylor's Real Life — have made it into the shortlist.
Health
The impact of dementia on a young person, their lives and those around them can be immense and often debilitating.
Health
A recent study found a dose-response relationship between optimism and hypertension, which means the higher the optimism, the lower the risk of developing hypertension