'Duterte tests limits of human decency': John Oliver takes on the 'Trump of the East'
John Oliver, host of popular YouTube show 'Last Week Tonight', took on Rodrigo Duterte, the man famously known as the 'Trump of the East'.
John Oliver, sarcasm extraordinaire and host of popular YouTube show 'Last Week Tonight' took on Rodrigo Duterte, the man famously known as the 'Trump of the East' who has won the electoral race for President in the Philippines, offering viewers a detailed profile of the politician.
A preliminary ballot count by the election commission showed that Duterte had won close to 39% of the counted votes. His opponents Grace Poe and Manuel "Mar" Araneta Roxas have already conceded. These results suggest that when the election commission declares the official results in June, Duterte could be the winner, states a BBC report.
In his no-holds barred commentary, Oliver calls him out on his homophobia and reminds his audience of when Duterte once called the pope "a son of a bitch." He also talks about Duterte's alleged links to the infamous Philippino 'death squad' that has killed more than a 1000 people since he was elected mayor of Davao.
Duterte, who is originally a lawyer, became the vice-mayor of Davao in 1986. He became the mayor in 1988 and has held the post ever since. His popularity amongst Filipinos is because of his tough stance on fighting crime, militancy and corruption. He promised that if he is elected to become President, he would continue with this same tough attitude and went so far as to promise to kill five criminals every week. He has also vowed to execute 100,000 criminals and dump them into Manila Bay to 'fatten the fishes', says a report by CNN.
It was this tough approach that earned him the nicknames "The Punisher" and "Duterte Harry". During a televised presidential debate, he said he would kill his own children if they took drugs, says a report by BBC.
In the video, Oliver also goes on to say that Duterte seems as though he is trying to "test the limits of basic human decency" and goes on to discuss the speech Duterte made during a rally. The speech discussed the murder and rape of an Australian missionary in 1989 and Duterte, in all seriousness, was recorded telling the crowd, "I was angry she was raped but she was so beautiful. I thought, the mayor should have been first. What a waste."
Oliver remarks in the video, "The next time we want a politician who tells us what he thinks, we should make sure the politician isn't a total f**king monster."
He ends the video with an image of Duterte and Donald Trump shaking hands. It's not difficult to see the similarities between the two men. Both are famous for their controversial statements at rallies, both have been accused of being homophobes, and both of them are winning, in their respective countries.
You can watch the full video here:
Find latest and upcoming tech gadgets online on Tech2 Gadgets. Get technology news, gadgets reviews & ratings. Popular gadgets including laptop, tablet and mobile specifications, features, prices, comparison.
Entertainment
Helmed by Apoorva Lakhia, Voot Select's Crackdown revolves around an anti-terrorist squad deployed on a secret mission to track down a dangerous nexus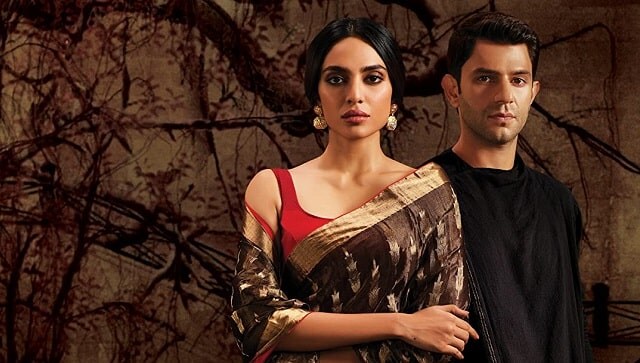 Entertainment
Arjun Mathur from Made in Heaven has been nominated in the Best Performance By An Actor category at the International Emmy Awards 2020.
Entertainment
Akul Balaji said while he was 'not sure what the notice is about,' he would definitely be present for the inquiry.