Dutch worried by U.S. plans to pull forces from Syria, Afghanistan
By Stephanie van den Berg THE HAGUE (Reuters) - The Netherlands, joining other U.S. allies, voiced disquiet on Friday at the U.S. decision to withdraw forces from Syria and said Washington's plan to reduce its military presence in Afghanistan was premature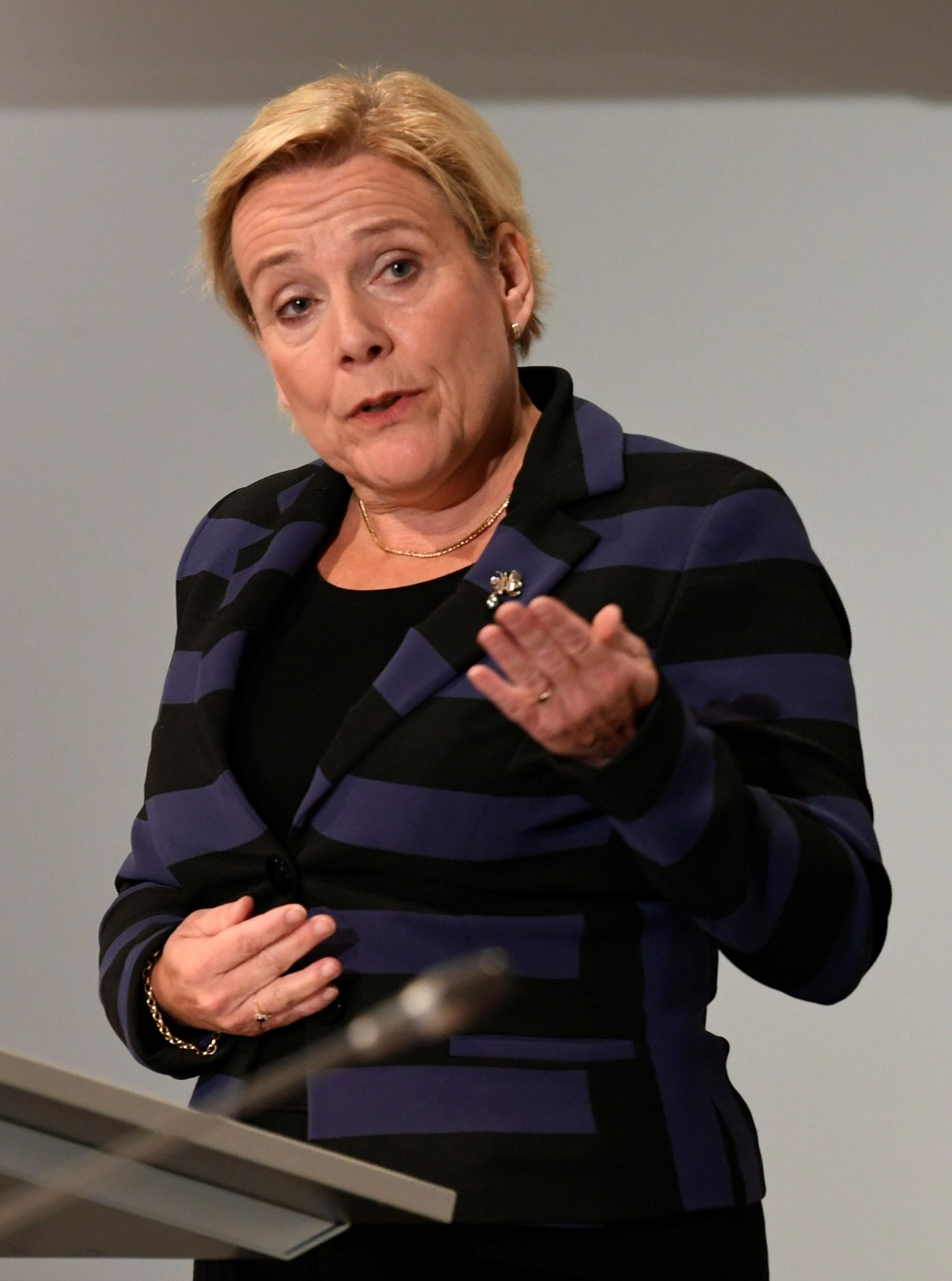 By Stephanie van den Berg
THE HAGUE (Reuters) - The Netherlands, joining other U.S. allies, voiced disquiet on Friday at the U.S. decision to withdraw forces from Syria and said Washington's plan to reduce its military presence in Afghanistan was premature.
Thursday's announcement by U.S. President Donald Trump surprised the Dutch, who contribute to military missions in Syria and Afghanistan, Defence Minister Ank Bijleveld told reporters in The Hague.
"It is clear to us that if you have an alliance you should discuss things within the alliance and not do things by tweet," Bijleveld said.
The Netherlands supports the fight against Islamic State militants with F-16 war planes. The Dutch are set to end their participation in that operation, which falls under U.S. military command, on Dec. 31.
Bijleveld said an end to the U.S. military presence in Syria would have "far-reaching consequences for the region and security". Islamic State has "not yet been completely defeated and the threat is not gone", she said, a position at odds with Trump's assessment.
The Dutch were also surprised by the announcement of Washington's plans to significantly reduce its forces in Afghanistan, she said.
Bijleveld said it would be premature to scale back forces in Afghanistan, where the Netherlands has 100 troops in a NATO-led mission - known as Resolute Support - supporting Afghan army and police forces.
"We are intensifying efforts in Afghanistan because the security situation is not improving quickly enough," she said.
She said the Netherlands was attempting to figure out what actual U.S. plans in Afghanistan are, as a major withdrawal was likely to make the mission unfeasible.
(Reporting by Anthony Deutsch; Editing by Mark Heinrich)
This story has not been edited by Firstpost staff and is generated by auto-feed.
World
By Andrea Shalal WASHINGTON (Reuters) -The United States said on Thursday it would boost public climate finance to help poor countries reduce greenhouse gas emissions and adapt to a changing climate, doubling funding by 2024 from high average levels hit during the Obama administration. The White House said it was embracing "ambitious but attainable goals" for international aid to developing countries, given the urgency of the climate crisis and to compensate for a sharp drop in U.S. funding during the Trump administration.
World
(Removes extraneous word 'while' in paragraph 3) (Reuters) -Pregnant women infected with COVID-19 and their newborn children face higher risks of complications than was previously known, a study by British scientists showed on Friday. An infection of the new coronavirus in such newborns is associated with a three-fold risk of severe medical complications, according to a study conducted by scientists at the University of Oxford. (https://bit.ly/3tNwkJ7) Pregnant women are at higher risk of complications such as premature birth, high blood pressure with organ failure risk, need for intensive care and possible death
World
MADRID (Reuters) -Anonymous death threat letters with bullets enclosed in the envelopes have been sent to two of Spain's top security officials and the leader of the hard-left Unidas Podemos party, officials said on Friday, adding police are investigating.