Dubai Police chief's stinging tweets on Pakistan more than outburst; reveal Islamabad's unsteady relations with Saudi-led GCC bloc
Khalfan may be a maverick but as the top security official he won't fly off the handle on issues that can affect Dubai's bilateral relations with Pakistan.
Senior Dubai Police official Dhahi Khalfan's tweets calling names to Pakistanis has brought out in the open, the simmering tensions between UAE and Pakistan.
Khalfan, head of Dubai's General Security, called Pakistanis living in the UAE smugglers, drug peddlers and criminals. In a series of tweets, Khalfan even called upon Dubai authorities to stop hiring Pakistanis.
يشكل الباكستانيون تهديدا خطيرا للمجتمعات الخليجية لما يجلبوه من مخدرات معهم...لا بد من إجراءات مشددة جدا ضدهم في المنافذ.

— ضاحي خلفان تميم (@Dhahi_Khalfan) April 1, 2018
(Pakistanis pose a serious threat to the Gulf societies for the drugs they bring with them... There must be very strict measures against them at the outlets..)
إيقاف استقدام العمالة الباكستانية أصبح ضرورة وطنية — ضاحي خلفان تميم (@Dhahi_Khalfan) April 1, 2018
(Stopping Pakistani labor recruitment has become a national necessity)
And then he compared Pakistanis with Indians.
لماذا الهنود منضبطون؟ في حين أن التسيب والإجرام والتهريب في الجالية الباكستانية متفشي

— ضاحي خلفان تميم (@Dhahi_Khalfan) April 1, 2018
(Why are the Indians disciplined? While idleness, criminality and smuggling in the Pakistani community are rampant)
Khalfan, who has a reputation for being tough and abrasive, took to the micro-blogging site after some Pakistani nationals were arrested by Dubai Police on charges of smuggling drugs. His comments prompted several Pakistanis to respond with regret and anger, while many others pleaded with Khalfan not to humiliate Pakistan.
The question is why did Khalfan hit out at Pakistanis, who form a large part of expatriate population in the UAE? Were his tweets merely an outburst in reaction to the arrest of Pakistani nationals or is there something more to it?
Khalfan may be a maverick but as the top security official he won't fly off the handle on issues that can affect Dubai's bilateral relations with Pakistan. His tweets reflect the mistrust that has crept into Pakistan's relation with Gulf countries, especially UAE  and even Saudi Arabia. It is indicative of a subtle change in Pakistan's equations with its traditional allies in the Gulf Cooperation Council (GCC).
As far as Pakistan-UAE relations are concerned, two issues seem to be the main reasons behind the building mistrust and mutual suspicion. One is related to trade and business, the other is purely strategic.
Many strategic analysts attribute the increasing deterioration in relations between Dubai and Pakistan to development of Gwadar port with the aid and investments of China. UAE feel Gwadar can emerge as a serious rival to Dubai's Port Rashid and Port Jabel Ali.
Gwadar happens to be more strategically located than Dubai ports to attract international trade, as it will provide links to China as well as Central Asia. In the long run, after its full potential is realised through execution of China-Pakistan Economic Corridor (CPEC), Gwadar is also being billed as a rival to Dubai ports in terms of becoming an international business hub.
Dubai's long-term apprehension is that Gwadar will replace it as the hub of international business and trade in Gulf and West Asia. Most of the container traffic to West and Central Asia is presently routed through Dubai ports. That will no longer be the case once Gwadar gets going.
Besides, the growing warmth in ties between India and the UAE with Narendra Modi's pivot to the Gulf is also understood to be in the backdrop of UAE-Pakistan rivalries besides other matters of strategic importance.
One of the strategic issues affecting Pakistan's relations with the UAE and Dubai is related to the rivalries within the Gulf Cooperation Council (GCC). The mutual mistrust between the two seems to have arisen following the rift between Saudi Arabia, UAE, Bahrain and Egypt on one side and Qatar on the other. In June 2017, the Saudis and the other three countries imposed air and land blockade on Qatar. They cut off all ties and withdrew their diplomats from Qatar accusing it of promoting terrorism among many other issues.
Pakistan finds itself caught between the rival Gulf blocs despite its traditional patron-client relations with Saudi Arabia and the fact that Saudi royals have bankrolled Pakistan for a long time.
Pakistan has also announced to send additional troops to Saudi Arabia on "training and advise" missions in a bid to assuage the ruffled feelings of Saudi Arabia.
The war in Yemen led by Saudi Arabia against the Iranian-backed Houthi insurgents brought immense pressure on Pakistan to send troops to join the Saudi forces. With a view to avoid getting caught between Saudi and Iranian rivalries, Pakistan managed to wriggle out of the situation but the issue still rankles in Riyadh and Abu Dhabi.
Despite Pakistan's placatory gestures, it finds itself on the horns of a dilemma in dealing with sensitive Gulf matters on many counts.
On the Saudi-Qatar dispute, it's a tougher call for Pakistan because Turkey has thrown its weight behind Qatar against Saudi-UAE combine. Turkey's president Recep Tayyip Erdogan wishes to emerge as Ottoman sultan in West Asia and become the leader of Sunni Muslims, an ambition that has riled Saudi Arabia and the UAE.
Turkey and Pakistan have always had cozy bilateral relations but Erdogan has further strengthened them. Turkey's troops joined the Pakistan National Day parade in Islamabad in March 2017 along with Chinese troops. Erdogan has stood with Pakistan on issues on which even China abandoned it. Most recently, Turkey opposed the Financial Action Task Force (FATF)'s decision to put Pakistan on the watch list for terror financing even after Saudi Arabia backed down under US pressure and China stood aside.
It may also be recalled that Erdogan called for multilateral dialogue on Kashmir during his visit to India in April-May last year. Erdogan's position on Kashmir enhances Turkey's importance for Pakistan.
Turkey's proximity to Qatar, where it has stationed its troops, has upset both Saudi Arabia and UAE. But UAE has been more vocal against Turkey and its leaders have often traded barbs with Turkish leaders in media and on social media platforms. Turkey is also a factor in warming of Pakistan's relations with Iran.
Therefore, there is more to Dubai's security chief's angry outburst on Twitter than the mere arrest of a few Pakistani nationals charged with smuggling drugs. Pakistan finds itself caught between rival GCC powers and the wider competing Islamic world politics.
Opinion
The solution to the international Khalistani problem, now witnessing a rapid resurgence within Indian borders, is to stem the flow of foreign funds and propaganda with the assistance of fellow democracies
Opinion
The Economist's tone reflects the colonial attitude of its country of origin, Britain, towards an erstwhile subject.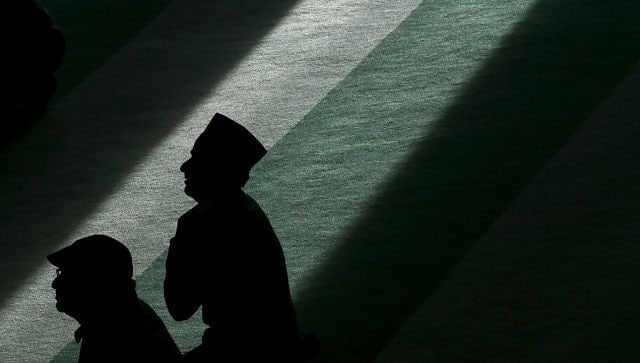 Opinion
We need to realise that religion is a map that helps bring us to the door of spirituality; we can either open the door or wander aimlessly looking for God