Downing of Malaysian passenger plane will bring Russia-West ties to a new low
The crash of a Malaysian passenger plane MH17 in Ukraine on Thursday will inevitably bring about a US-Russia face-off like never before since the Cold War.
The crash of a Malaysian passenger plane in Ukraine on Thursday, allegedly downed by a missile fired by pro-Russian separatists, will inevitably change the international politico-strategic matrix and bring about a US-Russia face-off like never before since the Cold War.
Ukraine's security services shared a video on Friday of two intercepted telephone conversations showing that pro-Russian Ukrainian separatists were responsible for downing the Malaysian passenger plane, killing all 298, including three infants, on board. If credible and authentic, the conversations show one rebel officer asking his junior questions whether there were any weapons or documents found from the debris. Chillingly, the junior officer's response to the latter question is that a "document" of an Indonesian student studying at Thompson University was found.
The development is bound to make Ukraine the single biggest international flashpoint yet again. This will imply the following things.
#1 Europe once again becomes the center piece of American strategies and policies.
#2 The American focus on known theaters like Afghanistan and South China Sea (and lately Iraq) is shifted to Europe.
#3 For India, it would mean that Russia would be leaning on to powers like India and China much more than before.
The Russia-West spat was on show on Thursday itself. Moscow dubbed as "absurd" Kiev's accusations that Russia shot down a Ukrainian Su-25 fighter jet.
Andrey Lysenko, spokesman of the Ukrainian National Security and Defense Council, said on record that a Russian military jet shot down a plane that was fulfilling a military operation.
Anton Gerashenko, an adviser to Ukraine's interior minister, wrote on his Facebook page the plane was flying at an altitude of 10,000 meters (33,000 feet) when it was hit by a missile fired from a Buk missile system which has the capability of knocking down a target more than twice that altitude.
"This is absurd, like all previous accusations from Kiev officials concerning Russia's Ministry of Defence," an unnamed Russian defence ministry official was quoted as saying.
Significantly, Russia's Security Council also issued a statement on Thursday saying that Russia was not interested in war with its "brotherly nation." Evgeny Lukyanov, deputy secretary of the body that advises President Vladimir Putin on security, said thus: "We don't want war with Ukraine. For us, that would be counterproductive because in that case we would be fighting a brotherly people… War with Ukraine is not in our interest. It is our border, our family relations and our economic ties. It is a big problem for us and we don't see any way out other than a political one."
Ukrainian President Petro Poroshenko pushed the envelope further when he said that the Malaysian plane was downed by a "terrorist act". His press secretary Svatoslav Tsegolko was quoted as saying thus: "Poroshenko thinks this of the plane that was brought down: it is not an incident, not a catastrophe, but a terrorist act."
While all stakeholders in Ukraine are on a denial mode, the incident is likely to turn the needle of suspicion to the Russian rebels, which in turn, would implicate Moscow.
In an event like this (where the video of the crashed plane is in public domain), it won't be difficult for the investigators to crack the whodunit mystery.
At such an altitude, the plane could have been downed by a fighter aircraft carrying air-to-air missiles though the possibility of the use of a ground-to-air missile downing the plane can also be not ruled out. The Americans have tackled such situations many a time before and there is no reason why they can't do it this time with the help of satellite imagery by identifying ultra-violet plumes to determine whether the plane was hit by a long-range surface-to-air missile.
Prima facie, it looks like that Russia will have to do a lot of explaining to the international community as Russia has been supplying the Ukrainian rebels with all sorts of weapons, including anti-aircraft weapons.
The US-led western community would be leaving no stone unturned to launch a diplomatic offensive against Russia. After all, whatever be the stakes and rules of engagement in the ongoing covert warfare in Ukraine, nobody can justify the tactics of using a passenger plane as a cannon fodder.
The Malaysian plane downing is the biggest crisis in the Russia-West ties that will inevitably deepen the divide between the two sides. India cannot remain unaffected in this tug of war between Russia and the West.
The writer is Firstpost Consulting Editor and a strategic analyst who tweets @Kishkindha.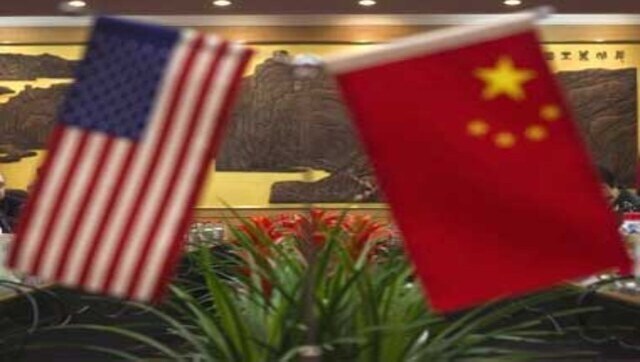 World
Co-operation between the two countries is key to successful global efforts to curb climate change, but frayed ties over human rights and trade threaten to undermine these efforts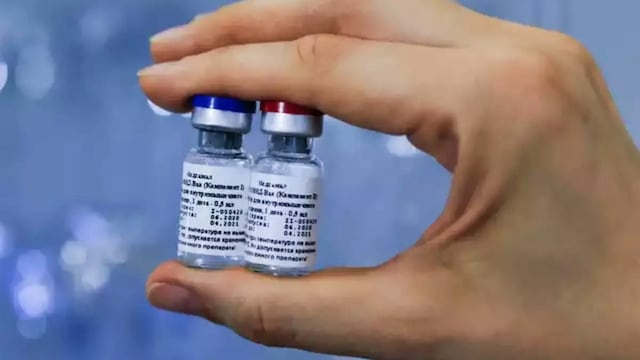 India
Dr Reddy's conducted the bridge trials in India and will distribute some 100 million doses of the vaccine in India.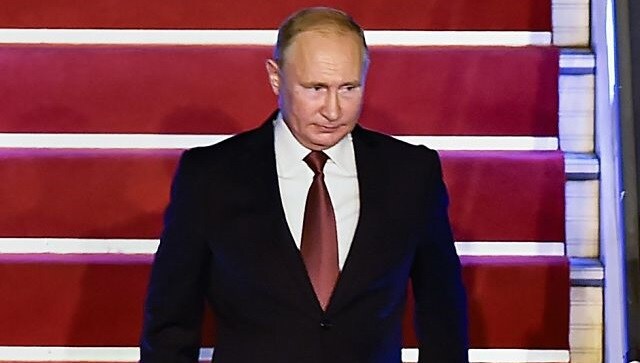 World
In the SolarWinds breach, Russian hackers were believed to have infected software with malicious code, to access the networks of at least nine US agencies