Don't count on the new US ambassador to India
As the year came to a close, the Obama Administration finally decided to name Nancy Powell, a career diplomat, as ambassador to India, more than six months after the last envoy, Timothy Roemer resigned, somewhat abruptly.
Washington: Who the American ambassador is matters. The ritual of the hunt, the nomination and finally the confirmation by the US Senate is a keenly watched sport among diplomats because of the signals, both overt and covert, contained in the process.
As the year came to a close, the Obama Administration finally decided to name Nancy Powell, a career diplomat, as ambassador to India, more than six months after the last envoy, Timothy Roemer resigned, somewhat abruptly. The fact that it should have taken the White House as long to find a candidate for a country that President Obama described as the "defining partnership of the 21st century," is significant.
Powell, while certainly a strong, able and dedicated officer with a wide range of experience including a stint as consul general in Kolkata, is not from the charmed inner circle of advisers who may access the presidential ear. She is not a Robert Blackwill or even a David Mulford who could call George W Bush when needed to get an edge on policy issues.
It appears the White House prepared a list of five possible candidates after Roemer's departure from New Delhi. Strobe Talbott, president of the Brookings Institution and a former deputy secretary of state in the Clinton Administration, was on the short list as were two former senators. But no one accepted the India assignment for what remained of Obama's term! The grueling process of financial disclosures and personal scrutiny required for nominees can be a deterrent. But that can't be the whole story.
Recall that Roemer's resignation announcement last summer coincided with the elimination of the two US defense contractors by New Delhi from the competition for a $11-billion contract for fighter jets. India's decision to exclude the F-16 and F-18 because they failed key technical tests went down badly in Washington. The executives of Lockheed-Martin and Boeing played up the issue to the hilt even though they knew the exact reasons for the elimination. Roemer cited family priorities as the reason for his departure but then why time it so exquisitely with aircraft deal?
The elimination of US jets was a setback for the Americans, adding to the disappointment already being felt with India's nuclear liability law, which effectively kept US companies out of India's nuclear bazaar. Washington was angry at the "betrayal" and wondered what New Delhi meant by a "strategic partnership." Could it be that those on the first list of possible ambassadors felt it was a burden too heavy to change India's mind on the key issues? And no political appointee wants failure on his resume.
Then a couple of overly ambitious Indian Americas tried to lobby their way to the job but fortunately didn't get far. Despite the political weight the community has gained over the years, it is still a full generation away from bagging the top diplomatic post at least in India.
More time passed and somehow, the White House didn't feel the urgency to focus on the appointment. By contrast, India sent former foreign secretary Nirupama Rao as its new envoy within weeks of the last ambassador finishing her term. The choice and the urgency indicated that New Delhi considers Washington a seriously important relationship. Rao has access to senior most policy makers in the UPA government having held the top foreign ministry position just before arriving here.
Powell, on the other hand, has been on the outs somewhat ever since she got on the wrong side of former Congressman Mark Kirk who is now a senator. While she served as ambassador to Pakistan (2002-2004), she allegedly failed to distribute publicity material, including wanted posters, matchboxes and other items advertising the $25 million reward for information leading to Osama bin Laden. Kirk found out during a visit to Islamabad that materials prepared in local languages were languishing on embassy grounds. He saw red, returned to Washington and activated a whisper campaign against Powell as someone who had compromised the hunt for bin Laden.
The State Department clarified that the program had been curtailed prior to Powell's arrival as ambassador because it was found to be ineffective. But Powell's career meandered nonetheless as she filled positions before being named Senior Coordinator for Avian Influenza or bird flu in 2006 – not a very great post after being US envoy to Pakistan. She was then sent as ambassador to Nepal in 2007, a put down since Nepal is generally given to first time ambassadors as a "training" post.
A real trooper, Powell did whatever job was given to her before becoming Director General of the US Foreign Service in 2009, a prestigious position but not considered as important in the post-9/11 world. Last year she was conferred the highest rank of "career ambassador" – an appropriate answer from the bureaucracy to the politicians who tried to send her into oblivion.
How will Powell fare as ambassador to India? Perfectly adequately but she won't rattle the cage too much. A good choice for the times when the White House is getting ready for Obama's re-election campaign and New Delhi is buried deep in domestic problems. Leaders in both countries have too much else on the plate to spend scarce political capital on tough bilateral issues.
Seema Sirohi is a Washington-based analyst and writer. Follow her on Twitter @seemasirohi
Life
It's no surprise that given everything is geared towards promoting and accommodating obesity, the numbers are rising fast.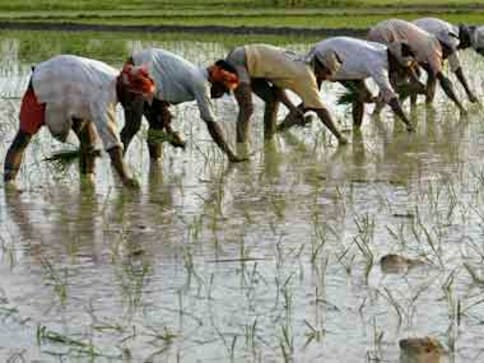 Breaking Views
There is a pronounced class bias when the media discusses economy. The process needs to be more inclusive.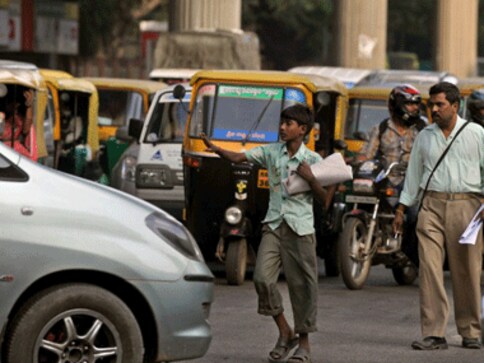 Politics
In a survey conducted across eleven tier 1 and tier 2 cities whose results were announced last week, Bangalore was ranked ninth in terms of quality of life.