'Don't call us Rohingya': Myanmarese Hindu refugees in Bangladesh detest the incorrect labelling
Hindu migrants displaced from Myanmar and currently lodged at the refugee camps in Bangladesh detest being termed as 'Rohingya'.
Cox's Bazar: Hindu migrants displaced from Myanmar and currently lodged at the refugee camps in Bangladesh detest being termed as 'Rohingya' — a term associated with Muslims of Bengali origin who have faced a series of crackdowns since the past almost four decades.
Families sheltered at a camp in Cox's Bazar's Kutupalong are unequivocal in asserting their separate identity from the Rohingya, whose numbers are now over 9 lakh in Bangladesh.
"There have been attempts to club us with the Rohingya which is false because they are a distinct community of Muslims," an inmate at the camp Surodhan Pal said. His views are shared by other members at the small settlement built on a plot of land donated by a local resident.
Around 600 to 800 Hindu migrants uprooted from the recent turmoil in Myanmar's Rakhine state have been accommodated at relief camps in Kutupalong, 40 km south of Cox's Bazar. They were forced to flee their homes from Chikanchari near Maungdaw after receiving threats from "Alekin" or the Harakah al-Yakeen (HaY) to vacate the village. Their decision to evacuate and migrate to Cox's Bazar was hastened after the massacre at a neighbouring Hindu village in Fakirabazar where 86 persons were allegedly killed.
According to informed sources, the Hindus were targeted after a couple of villages spurned HaY's offer to join hands in operations against the Myanmarese security forces. They came under the suspicion of being close to the army and collaborating with the local Buddhists.
"And this marked the end of the cordial relationship between us and them that had existed for generations. 'Alekin' is responsible for motivating the Rohingya villages to attack us," said Biswajit. He was doubtful if the two communities would ever be able to reestablish the "friendly ties."
The Hindus speak the same dialect as the Rohingya. It is called "Chittagongia" and is also spoken in Cox's Bazar and the contiguous districts. Both the communities also migrated from Bangladesh decades ago in a movement that has its origin during the colonial period.
The Hindus' yearning to maintain a separate identity stems from the enmity with the Rohingya as also their chances of repatriation to Myanmar. Getting branded as Rohingya could pose hurdles in the backdrop of the mayhem in Rakhine state and what appears to be a deliberate policy unleashed by the Myanmar army to reduce the Muslim population in the region. According to reports, a few hundreds of Hindus and Buddhists who were lodged at the relief camps in Sittwe and other places in Rakhine state have already started returning to their homes.
The refugees' concern at Kutupalong for a separate identity was also echoed last month by prominent Hindu organisations in Yangon. In an interview to The Irrawaddy, U Hla Htun, a senior functionary of Sanatan Dharma Swayamsevak Sangh, condemned the attacks by the Arakan Rohingya Salvation Army (earlier called HaY) and said that the term "Rohingya Hindu" never existed in the history of the Hindus in Myanmar.
Myanmar's Hindu population was estimated to be about 8,20,000 in 2010, according to the US-based Pew Research Centre. About a million Indians were forced out of Burma after the military coup in 1962. But some preferred to stay back and they are now mostly settled in Yangon, Mandalay and Bago. Hindus have faced far less discrimination than Muslims due to historical ties between Hinduism and Buddhism.
The Hindus are holders of the "green card" in Rakhine state. They have access to education, health and jobs, unlike the Rohingya who are confined to their residential colonies and their movements severely restricted.
At Kutupalong, the migrants are of the view that the facilities in Myanmar would enable better living conditions than the refugee camps in Bangladesh where the process of registration has been extremely tardy. The access to food and medicines for the refugees was found to be more streamlined in the camps that were established last year and in the early 1990s.
Pal and his companions however felt that returning to their native village Chikanchari would be possible only under "full security" of the government. If this fails, their next option would be to settle near Yangon or any place allocated by the government. Migrating to India, they said, would be considered only if the door to Myanmar gets completely shut.
(Bhattacharyya is a senior journalist in Guwahati and author of Rendezvous With Rebels: Journey to Meet India's Most Wanted Men.)
Sports
Chhetri said with age, he is more aware of his game than before and knows exactly what works for him.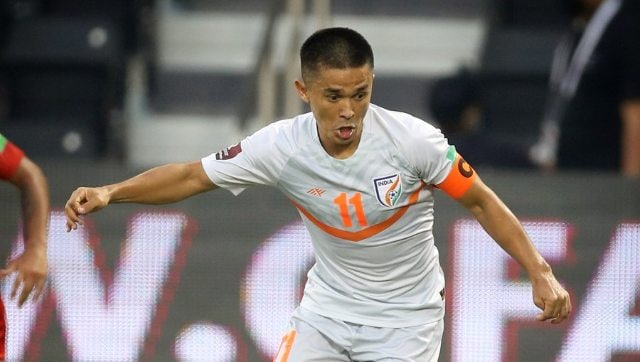 Sports
The 36-year-old Chhetri scored a second-half brace against Bangladesh to hand India their first win in the joint preliminary qualifying round match on Monday night.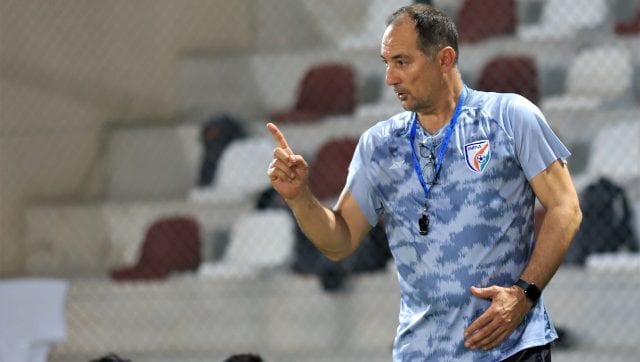 Sports
A winless India must beat Bangladesh on Monday if they want to jump to third spot in Group E standings and keep themselves afloat for a direct berth in the Asian Cup third qualifying round.