Donald Trump's travel ban: US president calls Supreme Court ruling 'victory for national security'
Donald Trump hailed the Supreme Court ruling which partially reinstates the US president's travel ban targeting citizens from six mainly Muslim countries as 'a clear victory for our national security'
Washington: Donald Trump hailed Monday's Supreme Court ruling which partially reinstates the US president's travel ban targeting citizens from six mainly Muslim countries as "a clear victory for our national security."
Trump said the top court's ruling "allows the travel suspension for the six terror-prone countries and the refugee suspension to become largely effective."
"As president, I cannot allow people into our country who want to do us harm," he added, in a White House statement.
In Monday's ruling, judges said the ban, which had been put on hold by lower courts, could be enforced for travellers from the six countries who had no "bona fide relationship with a person or entity in the United States".
The ruling would remain in force until the court hears the case in full in October.
It affects travellers from Iran, Libya, Somalia, Sudan, Syria and Yemen for 90 days unless they can demonstrate personal links to the United States, including relatives or offers to attend American universities.
Trump has consistently argued that his ban, which was first introduced in January before being revised in March, was justified on security grounds.
But previous rulings had argued that the president overstepped his authority and that his executive order was discriminatory.
Trump said Monday's ruling was vindication of his approach and allowed him "to use an important tool for protecting our nation's homeland".
"My number one responsibility as Commander in Chief is to keep the American people safe."
During his campaign for the presidency last year, Trump had said he wanted to ban all Muslims from entering the United States.
India
The West Bengal chief minister also urged Opposition parties to come together to defeat the BJP in the 2024 Lok Sabha elections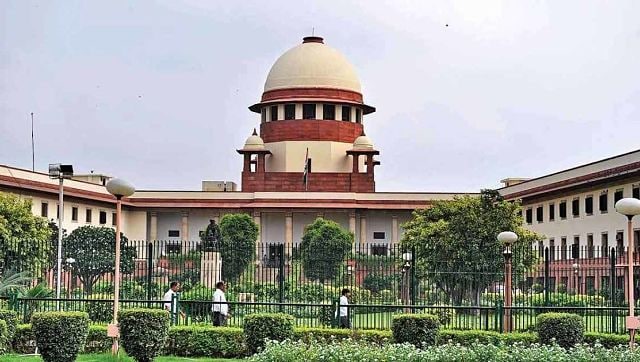 India
A plea by Leichombam Erendro's father alleged that Erendro was detained under the NSA solely to punish him for criticising BJP leaders purportedly advocating cow dung and cow urine as cures for COVID-19
World
Hussain, 41, is currently Director for Partnerships and Global Engagement at the National Security Council