Donald Trump's recognition of Jerusalem: Palestinians are 'walking away' from talks, says US
The US accused the Palestinian Authority on Sunday of 'walking away' from a chance to discuss peace in West Asia by snubbing Vice-President Mike Pence on an upcoming visit
Jerusalem: The United States accused the Palestinian Authority on Sunday of "walking away" from a chance to discuss peace in West Asia by snubbing Vice-President Mike Pence on an upcoming visit.
"It's unfortunate that the Palestinian Authority is walking away again from an opportunity to discuss the future of the region," Jarrod Agen, Pence's deputy chief of staff, said in a statement.
The comments come after the Palestinian Authority said that its president Mahmud Abbas would refuse to meet Pence later in December in protest at the US decision to recognise Jerusalem as Israel's capital.
World
The two-headed turtle was found during a routine inventory of sea turtle nests and the park's sea turtle patrols eventually released it into the ocean
World
Posted by South Carolina State Parks on Facebook, the intriguing image has gone viral. As per the park, it might be the result of a genetic mutation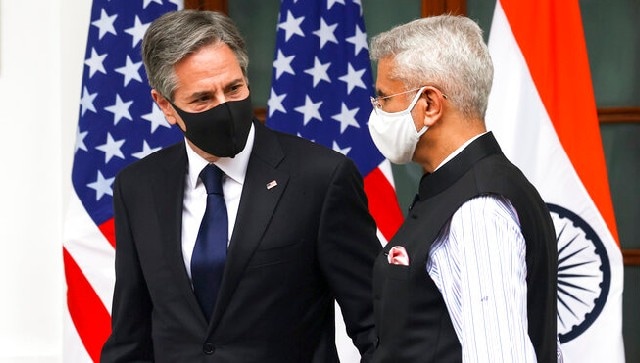 World
On the vaccine front, when asked about when India will get the two US-made vaccines Moderna and Pfizer, Blinken said that there were approvals, regulatory and legal processes required for receiving vaccines, and "that's where things stand