Donald Trump's plan to fund US-Mexico border wall, end partial govt shutdown falls short in Senate
The US Senate blocked a bill backed by President Donald Trump that would have ended the federal government shutdown by funding the US-Mexico border wall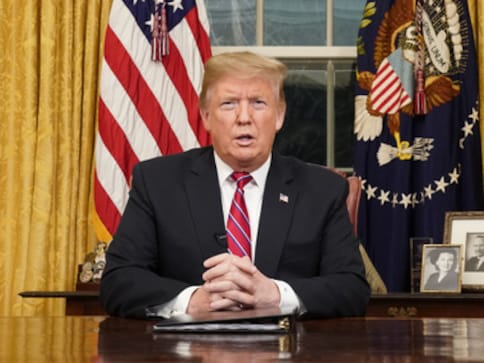 Washington: The US Senate on Thursday cast sufficient votes to block a bill backed by President Donald Trump that would have ended a record-long partial federal government shutdown by funding the wall he wants to build on the US-Mexico border.
Even as voting continued, enough senators had voted against the measure to deprive it of the 60 votes needed for it to advance in the 100-member chamber.
Upon completion of the tally, the Senate was set to vote on a competing measure from Democrats that would reopen government agencies until 8 February, giving Trump and Congress more time to negotiate over border security funding.
The Senate is also expected to block that bill.
World
In the United States, the machinery of secrecy works overtime. Every year, some 50 million decisions are made on whether to mark government documents as 'confidential,' 'secret' or 'top secret'
Explainers
Chandigarh-born lawyer Harmeet Dhillon, who once represented Donald Trump, was unsuccessful in her bid to unseat Ronna McDaniel as chairman of the Republican National Committee (RNC). This loss could harm the party's preparations for the 2024 presidential election
World
The comments were notable for Trump, who is running for the White House again and has a history of encouraging rough treatment of people in police custody