Donald Trump's new Afghanistan strategy: Much to gladden India but key remains putting pressure on Pak
President Donald Trump may be reviled within his own country for his mercurial temperament but his long awaited Afghan strategy is going to find strong support in some quarters.
President Donald Trump may be reviled within his own country for his mercurial temperament but his long awaited Afghan strategy is going to find strong support in some quarters.
US National Security Advisor HR McMaster and the generals at the helm in Afghanistan are well aware of the dangers of abandoning Afghanistan at a crucial juncture.
The Taliban are sweeping the country and reports suggest a greater concentration of Islamic State elements across the land.
In India, there is much cause for satisfaction, mixed with cautious optimism.
While framing their strategy, US generals would have known that there was never much chance that Trump would sanction a large troop increase.
During his campaign for president, candidate Trump called US involvement in Afghanistan "a disaster".
It was clear that his supporters preferred completely pulling troops out of Afghanistan.
Trump has, as president, reasonably asked for a definition of "victory": An end of US military involvement and no more loss of American lives.
A marginal increase in the troop levels indicates a president fully aware of the Afghanistan threat. That nation is emerging as a haven for terrorists of all stripes.
But the overall strategy represents the middle ground rather than a bold break from past policy.
As such, around 4,000 troops will be sent, far below what is necessary to fight a well-entrenched insurgency.
India's own experience has shown that insurgency can only be fought by virtually flooding the affected areas with troops and restricting the movement of terrorists almost entirely.
Even though these troops are likely to be backed by several hundred private contractors, the US military strategy is tentative and will not bring the " victory" the president seeks.
In Afghanistan, military prowess isn't enough to win a war. Even if the US had increased troop levels substantially, the key to succeeding in Afghanistan remains pressuring Pakistan to act.
Trump, talking about Pakistan, said much to gladden Indian hearts.
"Pakistan has much to gain from partnering with our effort in Afghanistan. It has much to lose by continuing to harbor criminals and terrorists," Donald Trump said.
That's as close as he will ever get to issuing a public threat to the Pakistan Army.
His statement would have sent shock waves through Rawalpindi.
But the problem is that the Pakistani establishment remains greatly enamoured of the attention that Beijing has bestowed upon it in the form over $40 billion in investment.
The view from army headquarters is that the US Eagle — even with the latest in missile technology — can do little in the face of the Chinese Dragon.
But Beijing has little love for jihadists who have spread out all over Afghanistan.
If strong US pressure on Pakistan is the order of the day, China is likely to extend its own cautionary message to its ally, though in a more private setting.
The Chinese plans for South Asia (and beyond) require an end to violence and insurgency. The sooner the better.
India has much to cheer.
Pakistan's four decade long interference in Afghanistan has constantly been a thorn in India's side.
India was apprehensive of militants being trained in Afghanistan's "ungoverned" territory and had long feared for the future of an old historical and cultural ally. Afghans have always been welcome in India. After all, Rabindranath Tagore's "Kabuliwala" was not created in a vacuum.
The US exhortation to India to "do more" in Afghanistan remains limited to economic assistance.
India had already promised this in a meeting between Prime Minister Narendra Modi and President Ashraf Ghani in September 2016.
That meeting ended with India making a commitment to assist Afghanistan across several sectors: Skill development, education, health, agriculture, empowerment of women, energy, infrastructure and strengthening democratic institutions.
India also added a billion dollars to its Afghanistan kitty, bringing the total to $2 billion.
If Trump echoed the sentiment of his base when he said Afghanistan cannot expect a "blank cheque", Modi echoed his own voters when he told Afghanistan "India will not forget you or turn you away" while inaugurating the Salma Dam in June 2016.
To sum things up, the US troop increase will not fundamentally change matters on the ground.
What is will do is to send a signal that its commitment to eradicate terrorism continues, that its backing of Kabul continues — with some reservations — and that it is in no mood to listen to Pakistan's whingeing.
On the whole, that's good.
If that leads to Pakistan completely cutting off support to terrorists, so much the better.
And that's when we can bring out the chai shireen in Kabul.
The sweeter the better.
India
Frontline and healthcare workers were assigned additional duties to help manage the public health emergency. But while the number of tasks expected of ASHAs kept increasing, the protective gear dwindled
Entertainment
Lupin exploded out of the gate, becoming a global phenomenon instantly and eventually Netflix's most-streamed non-English-language original.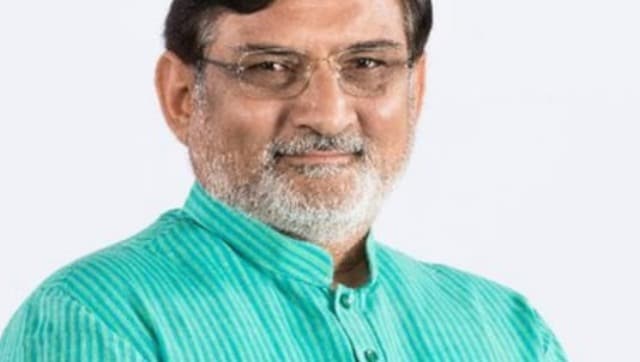 India
In the cross-currents of development and a dark agenda floats Lakshadweep's future. Its moment to choose has come