Donald Trump's new Afghanistan policy: India's role in balancing geopolitics hailed by bilateral forum
US President Donald Trump's new policy on Afghanistan, which says that India can play a greater role, was on Thursday hailed by USISPF.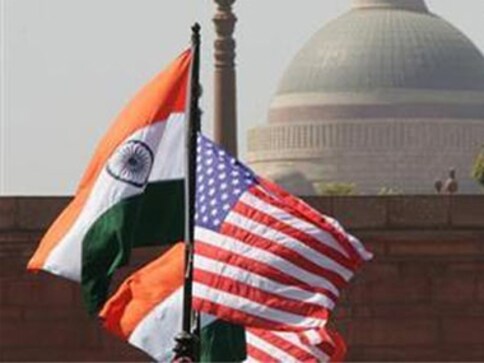 New Delhi: US President Donald Trump's new policy on Afghanistan, which says that India can play a greater role, was on Thursday hailed by the US-India Strategic Partnership Forum (USISPF).
"President Donald Trump's policy announcement on South Asia is a dramatic shift from the previous policy of the US towards South Asia," USISPF president Mukesh Aghi said in a statement.
"For the first time, the US has publicly acknowledged the importance of US-India partnership in the development of a secure and prosperous Afghanistan," Aghi said.
The USISPF is a non-profit organisation focused on deepening business relations between the US and India, and enhancing the strategic relationship between the two countries.
While announcing his new Afghan policy on Monday, Trump termed India as "a key security and economic partner of the United States" and said that developing a strategic partnership with India was a "critical part of the South Asia strategy for America".
He also blamed Pakistan for harbouring "safe havens for terrorist organisations, the Taliban, and other groups that pose a threat to the region and beyond".
Aghi said that India has played a crucial role in balancing the geopolitical equation in South Asia and has been a "reliable and trustworthy partner" for the US.
"India has been an important ally for Afghanistan especially in infrastructure development, health services and military equipment, however India's contribution had been decoupled from US policy until now," he stated.
"This announcement corrects that anomaly. It will build trust and partnership between the two countries and usher in significant strategic and business impact," he added.
Arts & Culture
The idea in these polarizing times is that if enough people start talking, they'll find common ground or at least realize that they don't need to be in warring camps because they vote for different people, said Mizell Stewart, Gannett's vice president of news performance, talent and partnerships.
World
Kushner, the son-in-law of former President Donald Trump and one of his top advisers during his administration, has also been the subject of numerous controversies, whether for his financial dealings and potential conflicts of interest or for the administration's widely criticised handling of COVID-19.
World
The references to China, direct and indirect, at the G7 Summit are helpful from India's point of view in taking cognisance of the mounting Chinese threat with which the country is now confronted more openly and durably