Donald Trump's IQ jibe deepens feud with Rex Tillerson: Is end near for long, rocky relationship?
Donald Trump and Rex Tillerson's relationship has exacerbated to the level that some White House officials believe that it is beyond repair.
US president Donald Trump hasn't always had the smoothest of relationships with members of his Cabinet.
However, the most recent blow up is perhaps the worst yet: His reportedly shaky relationship with Secretary of State Rex Tillerson and their fairly public sniping at each other.
It all began when an NBC story claimed Vice-President Mike Pence had to talk Tillerson out of resigning this summer and that the secretary of state had called Trump a "moron."
Trump has now suggested that he is smarter than Tillerson, saying that if Tillerson did call him a moron, as reported, the two should "compare IQ tests."
"And I can tell you who is going to win," Trump said.
According to some White House officials, their relationship has deteriorated to the point of no return and that it is only a matter of time before Tillerson departs.
The rocky road
Trump has, at times, appeared to undercut Tillerson's message on America's most sensitive national security challenges, including Iran and North Korea. Tillerson also has publicly complained about the White House blocking him from making key appointments.
Trump, according to The Washington Post, is irked by Tillerson's arguments for a more traditional approach on policies, from Iran to climate change to North Korea and by Tillerson's visible frustration when overruled.
Trump even—subtly—chastised Tillerson on North Korea, policy and said he is wasting his time.
I told Rex Tillerson, our wonderful Secretary of State, that he is wasting his time trying to negotiate with Little Rocket Man...

— Donald J. Trump (@realDonaldTrump) October 1, 2017
Trump also believes that Tillerson is more concerned with what the world thinks of the United States than tending to the president's image. Tillerson has also refused to back Trump when he comes under fire.
For example, Tillerson said Trump "speaks for himself" when asked whether the president's response to the violence in Charlottesville, Virginia was appropriate.
Trump was widely criticised for his response to the violence in Charlottesville on 12 August in which he said "both sides"—white supremacists and those protesting them—were responsible for the clashes that left one woman dead and over 100 injured.
People close to Trump also told The Chicago Tribune  that the president has grown increasingly dissatisfied with Tillerson and thinks he's lacking in star power. He has also been labelled as a press-shy globalist who cannot understand the nationalist platform of Trump's election campaign, according to the report.
Another thorn in their relationship is Tillerson's support for the Paris Climate Deal and Iran nuclear deal.
Trump decided to pull out of the climate deal, saying "Paris Climate Accord is simply the latest example of Washington entering into an agreement that disadvantages the United States to the exclusive benefit of other countries, leaving American workers—who I love—and taxpayers to absorb the cost in terms of lost jobs, lower wages, shuttered factories, and vastly diminished economic production."
Tillerson, however, continues to advocate for the deal, much to the displeasure of Trump and others in the White House.
Referring to a Wall Street Journal  report that the Trump administration is looking to avoid ultimately withdrawing from the accord, Tillerson said, "The president said he's open to finding those conditions where we can remain engaged with others on what we all agree is still a challenging issue." Tillerson also did not explicitly deny the report of the suggestion that US is reconsidering its decision.
With respect to the Iran nuclear deal, as Trump inches closer to declaring a new policy, reports have emerged claiming that Tillerson is trying to save the deal by working behind the scenes. He is working with some lawmakers to try to head off Trump's plan to decertify the deal by amending its implementing legislation and removing the requirement that the president recertify it every three months.
The president and the secretary of state have also clashed over the US policy in Afghanistan and Tillerson's reported habit of not returning Trump's calls.
It's all good, they say
After reports emerged that Tillerson called Trump a "moron", the president said that he enjoys a good relationship with the secretary of state. Trump also said that he has confidence in Tillerson and refuted reports that he tried to undercut him.
The secretary of state also denied reports that he wanted to resign from Trump's Cabinet and insisted that he is good friends with the president. He even called Trump "smart".
"Let me tell you what I've learned about this president, whom I did not know before taking this office. He loves his country. He puts Americans and America first. He's smart," Tillerson said.
Heather Nauert, the state department spokeswoman, said that Tillerson and Trump had a conversation after the secretary of state's alleged remarks. "It was a good conversation and they're all good," she said.
Trump's approval is falling, his administration is struggling
The Trump administration is acutely aware of the fact that it is losing its staff members steadily and therefore, a resignation from Tillerson would have proved disastrous for the US administration. Officials told NBC News, the administration, beset by a series of high-level firings and resignations, would have struggled to manage the fallout from a Cabinet member of Tillerson's stature departing within the first year of Trump's presidency.
This spurred Pence to intervene and ask Tillerson to be respectful of Trump in meetings and in public. He also suggested that all their feuds can be settled privately, according to the NBC report.
Politico  also reported that despite his problems with Tillerson, Trump isn't planning to make any moves to get rid of him.  An advisor told Politico that with a sharp drop in Trump's approval rating, he is loath to get rid of anyone.
Some people close to Trump said that Tillerson, along with Gary Cohn, director of the National Economic Council, are seen as stabilising forces in the administration.
With inputs from agencies
World
His son, Thomas Liddy, confirmed the death but did not reveal the cause, other than to say it was not related to COVID-19
Politics
The 57-year-old former Bengal BJP chief is the candidate from Habra which falls under the Barasat Lok Sabha constituency of North 24 Pargana district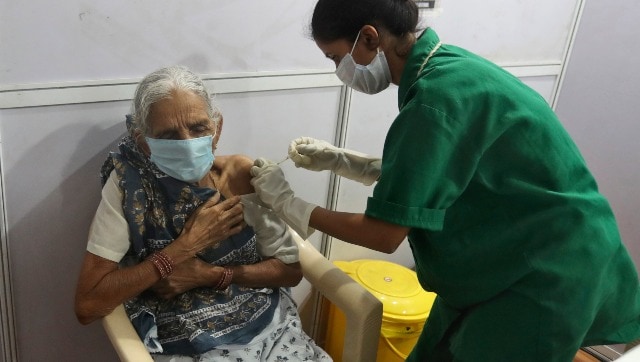 India
Vaccine hesitancy has been compounded by the ongoing experience of surviving in the COVID-19 pandemic and the associated uncertainty