Donald Trump's first year as US president a mixed bag; not much to gloat about but not an unmitigated disaster either
All in all, one must grant it to Donald Trump that his first year has been a mixed bag and not an unmitigated disaster or something to gloat about.
When the American people catapulted Donald Trump to power a year ago, there was disbelief in some quarters, scepticism in others, and downright disgust in yet others. The silent majority, however, had decided to gamble on him and was waiting with bated breath for his policies to unfold.
Today, Trump's approval ratings are the lowest among the last few presidents – gaffes and jokes about him abound – but at the other end of the spectrum, the stock market is booming with the Dow Jones index at an all-time high and a whopping 1.8 million new jobs created in the past year. While 2.09 million jobs were created in Barack Obama's last 11 months, Trump's record on this front is glorious as well.
Since the day Trump was elected president in November 2016, the Dow Jones industrial average has risen by some 35 percent, making the last 14 months one of the greatest bull market runs in history. Some $6 trillion of wealth has been created for Americans.
Trump's most recent approval rating, according to Gallup, is at 35 percent which is one of the worst marks yet for a president. No other modern president has come close to such failing grades from the American people at about 330 days in office. His predecessor, Obama, had an approval rating of 50 percent in mid-December 2009. Ronald Reagan previously held the record for lowest approval rating for his first December in office, at 49 percent.
George W Bush achieved the highest approval rating at 86 percent in December 2001, though he likely benefitted from a post-9/11 boost. His father, George HW Bush, hit a high 71 percent, only behind John F Kennedy, at 77 percent, in December of 1961. Bill Clinton, Jimmy Carter, and Richard Nixon had approval ratings in the 50s in the fourth quarter of their first presidential year.
Stock investors have had something to cheer about, notably the deep tax cuts for corporations and easing of regulations on both large and small businesses.
The media was particularly hostile towards Trump in the initial period and much of it continues to be so. But the erstwhile Doomsday forecasters are not talking of an impending catastrophe.
The rate of growth of the economy, which was a measly 1.6 percent in Obama's last year in office has surged to 3.5 percent in Trump's first year. Sustaining this would, of course, be a herculean task but it is certainly a thumbs up for Trump thus far.
With more job creation and restriction on migrants from India and China, among others, the youth, in general, would be a happy lot. But there are straws in the wind, the most damaging one being the near-revocation of the Obamacare programme and the lack of a viable alternative healthcare plan for people at large.
Internationally, Trump is looked upon with disdain and ridicule. It is no secret that he and German Chancellor Angela Merkel did not quite get along as their body language showed when Merkel was on a visit to the US. He virtually refused to shake hands with her in a show of diplomatic rebuke.
What caused the Americans utmost embarrassment was, however, the manner in which Trump stormed out of the climate deal of which his predecessor Obama was one of the prime movers. That single step has hit hard at US clout and prestige internationally and has poured scorn on its status as the world's lone superpower.
Given the flip-flop on North Korea — blowing hot in one breath by vowing to obliterate it from the world map, and blowing cold in the next by offering to make a courtesy phone call to its leader Kim Jong-un – it is clear that Trump has stumbled along as a picture of inexperience.
One thing one must grant to Trump, he has demonstrated that he is a man of action. His stopping of all aid to Pakistan, accusing it of deceit and perfidy in diverting American aid meant for fighting terrorists to other avenues, is a bold move which his predecessors fought shy of.
Trump has made good on promises to vastly increase deportations of unlawful immigrants and curtail legal immigration. While the original travel ban on some predominantly Muslim countries failed to pass judicial muster, the revised version is sticking. What fallout all these steps would have in the long run no one knows.
His support to moving the US embassy to Jerusalem and recognising the city as Israel's capital met with much opposition but he carried it through.
A defining feature of Trump's first year in office was the investigation into whether his campaign colluded with Russia during the election. Trump ignited a political firestorm in May when he fired Federal Bureau of Investigation Director James Comey, who had been leading an investigation into possible collusion by the Trump 2016 presidential campaign with Russia to influence the election outcome.
All in all, it has been a turbulent first year in office for Trump and there is more of the same expected to come. One must grant it to him that it has been a mixed bag and not an unmitigated disaster or something to gloat about.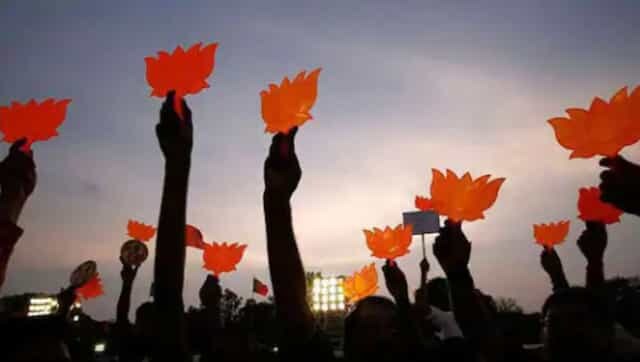 Politics
Jangalmahal is now seen as one of the strongholds of the BJP, and the party claims it will win all seats in the region
India
The crucial third phase of India's COVID-19 vaccination strategy, under which everyone above 18 years of age will be eligible for inoculation, will begin from 1 May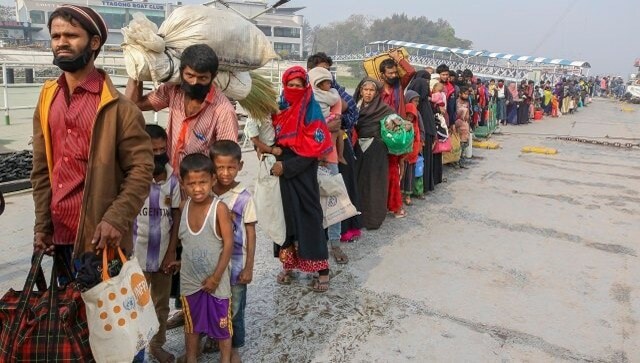 India
The ruling of the Supreme Court is reminiscent of the jurisprudential baggage that India has been carrying since partition